What is Learning Management System (LMS) Software?
A Learning Management System (LMS) software helps administrators create, distribute, and manage educational content. It can be hosted as a stand-alone product on the company server or as a cloud-based platform. It enables an administrator to upload learning content, serve notifications, and deliver lessons to students, such as quizzes, tests, and assignments. It provides all students and instructors easy access to courses while administrators can monitor students' progress and make improvements.
A Learning Management System (LMS) software allows instructors to communicate with students and parents via direct messages, mobile notifications, and discussion forums. Enables employers to provide training to an employee through various education and training programs. LMS software also automates many learning processes, including scheduling, invitations, and follow-up.
Features of a Learning Management System (LMS) Software
List of Learning Management System (LMS) Software
When you start looking for the best learning management system (LMS) software, it is easy to get overwhelmed with the list of options available. Here is the handpicked list of learning management system (LMS) software to choose as per your requirement: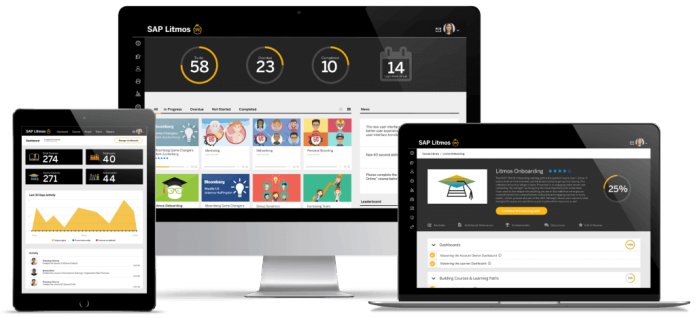 SAP Litmos is a cloud-based LMS software that unifies learning management, the extended enterprise, and a content management system to meet any organization's training needs. Allows content to be consumed on any device and within the applications. SAP Litmos LMS software empowers personnel with the knowledge that drives better customer experience, improving KPIs across the enterprise. Provides an API that allows users to share information between the LMS and their other systems seamlessly.
SAP Litmos enables users to create interactive courses directly on the dashboard and implement leaderboards, points, badges, and other gamification features to motivate their team. Allows users to display all reports and summaries as charts or tables and can be easily exported as CSV and PDF files.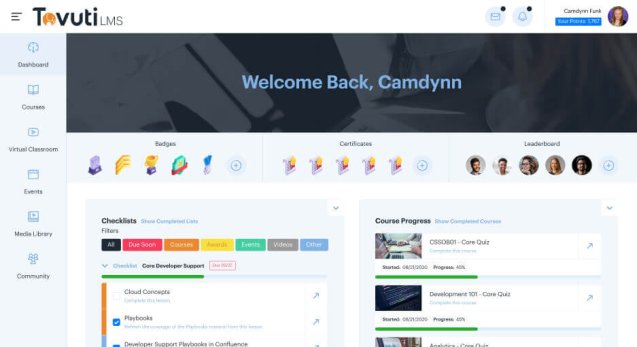 Tovuti LMS is a cloud-based software designed to activate organizations' potential by creating, delivering, and tracking online education or training. Provides users everything they need to build an excellent eLearning program, whether they're training their team, customers, or partners. Tovuti LMS includes live video conferencing, social communities, badges/certifications, gamification, event management, quizzes/assessments, etc. It is also equipped with authentication methods such as SAML, OAuth, etc.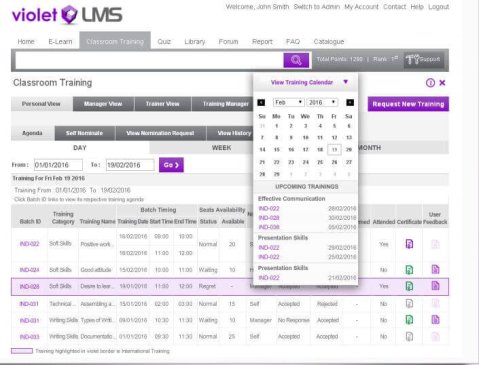 Violet LMS is a cloud-based software created to help small to large-scale corporates smartly & effectively manage digital learning and instructor-led training. Allows users to digitize the documentation, reporting, tracking, and delivery mechanism involved in learning and development. Violet LMS software also includes a multilingual interface, analytics, multiple time zones, gamification, predefined learning paths, and micro-authoring.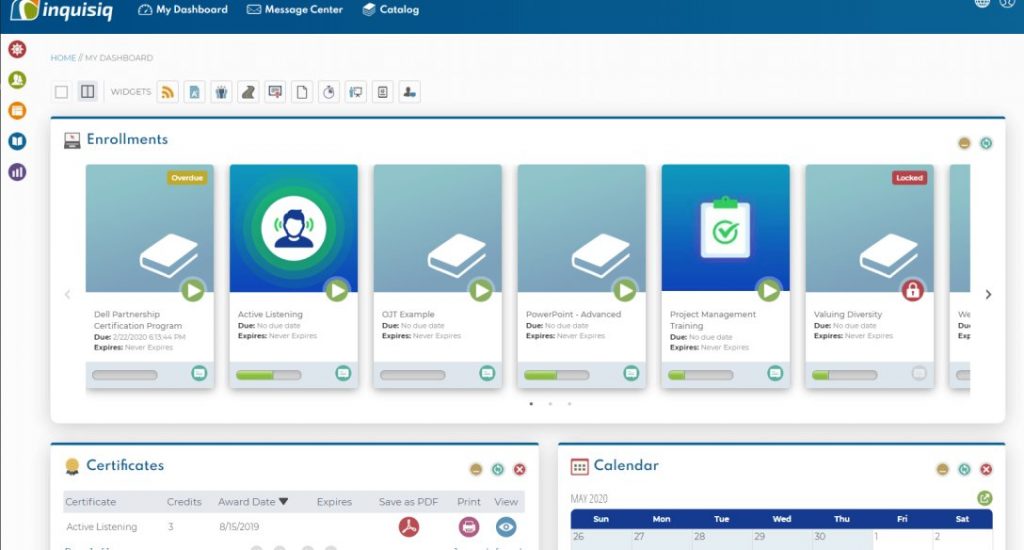 Inquisiq is an LMS software that provides eLearning, instructor-led, and on-the-job training on a single platform for effective employee development programs. It is used by businesses of varying sizes in various industries, such as manufacturing, healthcare, financial services, technology, etc. Training providers also use Inquisiq LMS software for advertising and coordinating their online courses.
Inquisiq LMS integrates with a third-party application such as CRM, video conferencing, HRIS, Sharepoint, etc. It allows for a high degree of automation in groups, enrollments, reports, and system-generated email reminders.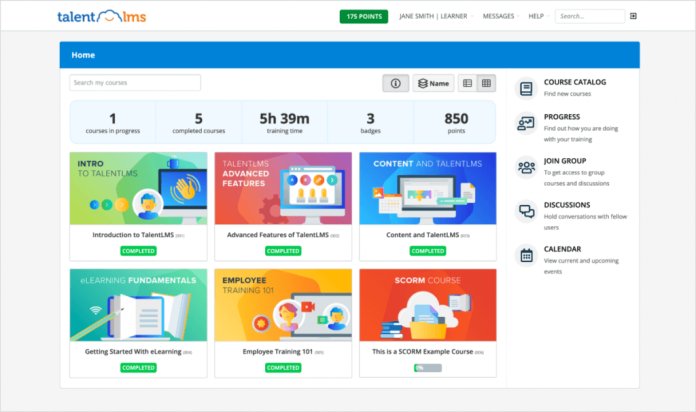 TalentLMS is a cloud-based software that supports enterprise-level learning initiatives. Enables organizations to build separate environments with personalized themes and unique sets of courses. TalentLMS software allows you to build and deliver new courses by efficiently reusing existing learning material and importing content of any type from online sources. It enables you to organize your users, track their activity and performance, and generate reports to assess their progress and adjust your training program accordingly.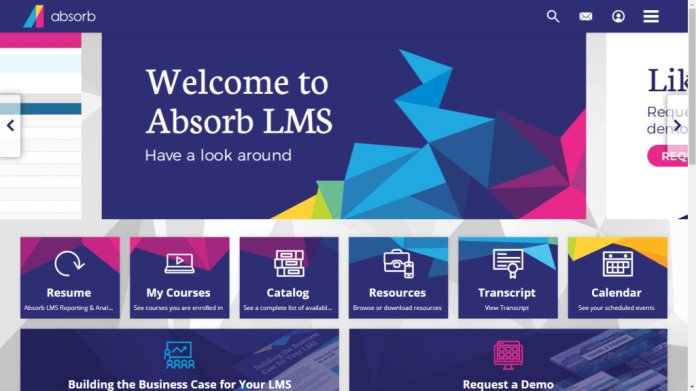 Absorb LMS is a cloud-based software designed to deliver flexible training. Provides automation and in-depth reporting capabilities to maximize efficiency and save time. Allows users to create unique branding for different departments, customers, or clients. Absorb LMS software provides the highest LMS compliance standards for data security and privacy protection (GDPR).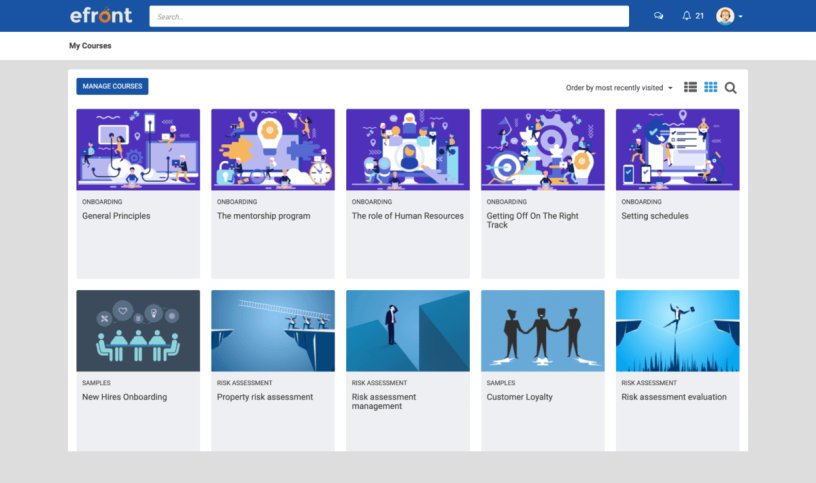 eFront LMS is a cloud-based software that helps enterprises educate or train staff or customers quickly and conveniently. It provides you complete control over training modules, data, and eLearning environments. eFront LMS software is equipped with rich communication modules, gamification features, and pre-built connections to numerous valuable learning management tools such as video-conferencing tools and content management systems. Allows you to store data into a scalable file repository to have them at any time you need.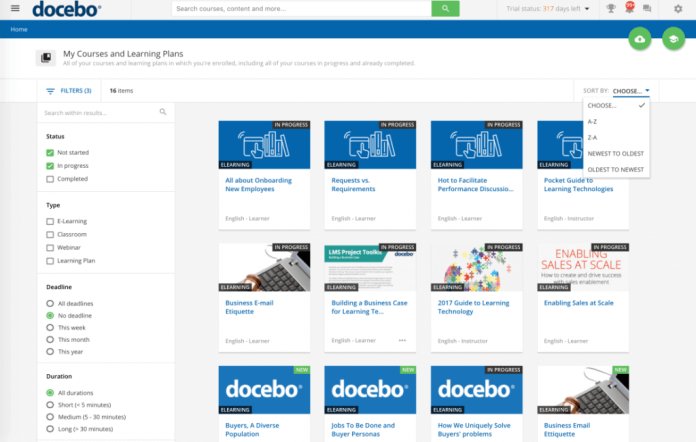 Docebo LMS is cloud-based software to provide training programs for employees, partners, and customers. Suitable for various industries, such as technology, retail, consulting, healthcare, manufacturing, etc. Docebo LMS software allows you to enable or disable various features based on the company's requirements. Enables users to deliver content, manage training, and track certifications. Docebo provides over thirty different languages and customized onboarding. It also provides a 14-day free trial.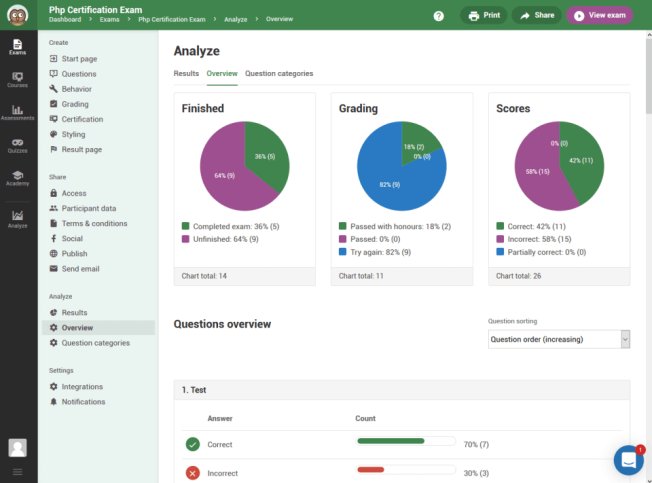 Easy LMS is a cloud-based software designed for all sizes of businesses. Enables users to create online courses with content, videos, images, practice questions, exams, and certification. Easy LMS software allows self-registration, self-paced learning, and the functionality to embed students' platforms' courses. Enables users to create a report for tracking results, examination statistics, and student progress.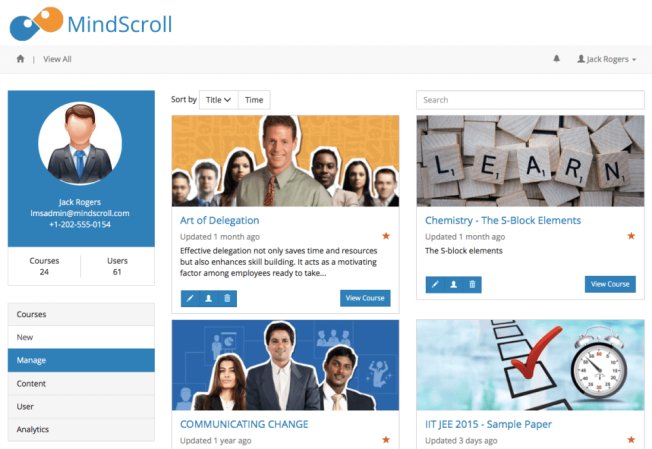 MindScroll LMS is a cloud-based software designed for businesses of all sizes. Enables users to create, sell, and deliver online courses with an integrated course catalogue, payment gateway, content delivery, and assessment engine. MindScroll LMS software includes online tests and surveys, training calendars, notifications, and reports, along with periodic backups. Allows users to send messages via group chat, transfer files or images, share screens, etc.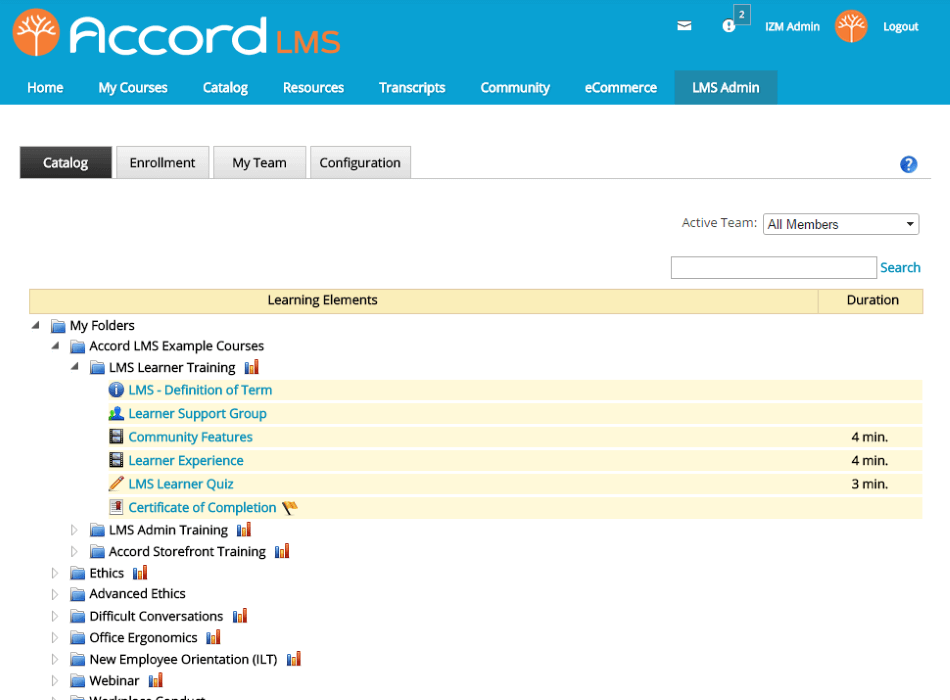 Accord LMS is a cloud-based software that provides online courses, instructor-led training, certification, compliance management, gamification, etc. Its drag-and-drop features streamline the organization of learning content into folders and courses for different groups of learners. Accord LMS software allows you to customize a page layout, branding, and colours to suit your preferences. It serves customers across various businesses such as education, technology, healthcare, etc.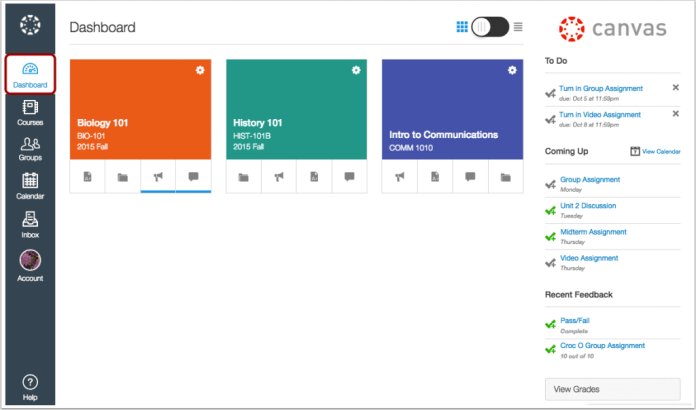 Canvas is a web-based LMS software suitable for learning institutions, educators, and students to access and manage online course learning materials and communicate about skill development and learning achievement. It provides various customizable course creation and management tools, user analytics and statistics, and internal communication tools. Canvas LMS software enables instructors to provide students with comprehensive feedback on assignments and quiz submissions.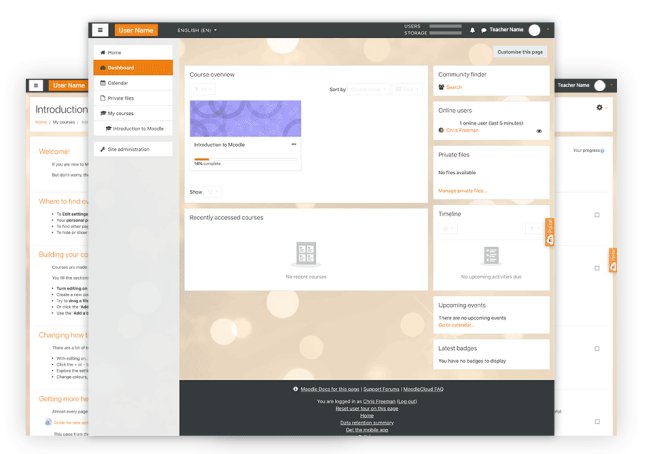 Moodle is a cloud-based LMS software that provides businesses and educational institutions with tools to design customizable training courses. Enables users to track course completion and monitor students' progress using predictive analytics. Moodle LMS software includes data backup, contact management, activity tracking, and an in-built calendar. Allows users to resolve queries related to ongoing courses and streamline communications across the organization.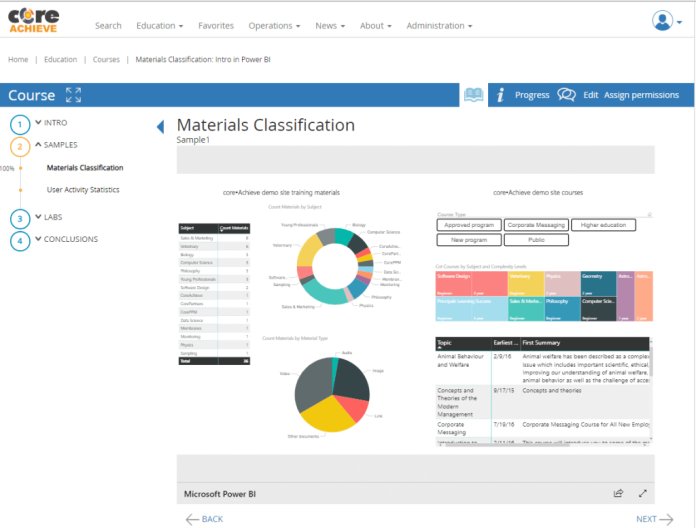 CoreAchieve LMS is a cloud-based software that allows instructors to create learning content, manage access, set up personalized learning paths, and track online and offline training progress. Provides a built-in e-commerce module for professionals who wish to sell their training courses online. CoreAchieve LMS software enables you to create courses from scratch or import your SCORM compliant content. Enables users to organize a massive library of learning materials and assessment tools such as quizzes and surveys.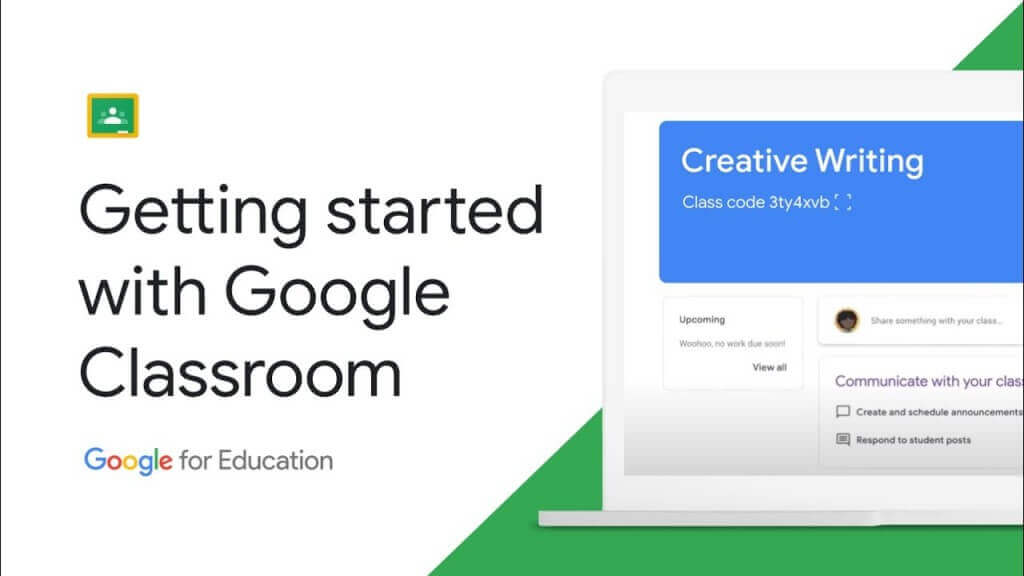 Google Classroom is a cloud-based LMS software that is suitable for academic institutions. Enables users to create Google Docs to manage assignments and attach files from Google Drive. Allows users to provide feedback through comments on the documents. Google Classroom LMS software allows teachers to create online classrooms for sharing the learning materials for downloading and viewing.
Google Classroom integrates with student information systems and websites such as Discovery Education, Curiosity.com, and the American Museum of Natural History. Google classroom also allows you to share videos, links, or images from other websites with students.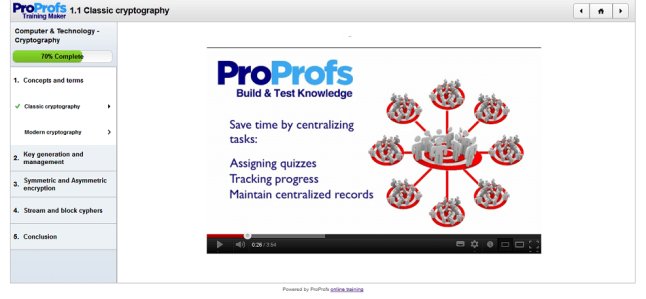 ProProfs LMS is a cloud-based software designed for businesses of all sizes that offers course authoring, assessments, certification management, a grade book, and e-commerce functionalities. Provides a quiz creator module that allows users to conduct assessment tests.
ProProfs LMS software allows users to import courses from popular LMS solutions such as Articulate, Captivate, and iSpring. It integrates with popular customer relationship management and marketing solutions such as Salesforce, Highrise, and MailChimp.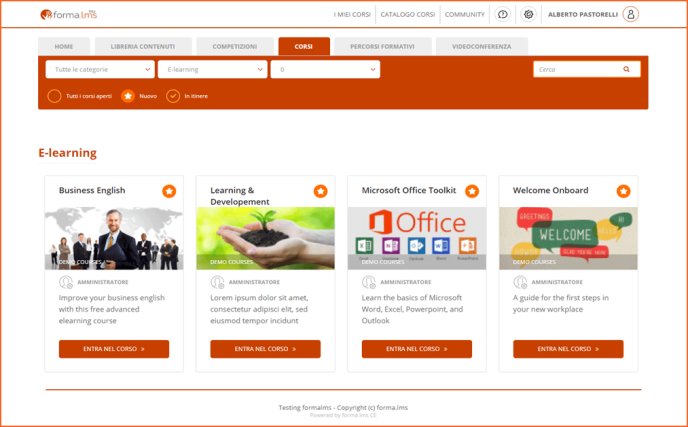 Forma Lms is open-source software designed to manage and deliver online training courses. Suitable for corporate training to fit your company's requirements. Forma Lms software provides flexible user management, integrated certificates, reporting system, eLearning and classroom course management, video-conferencing integration, etc.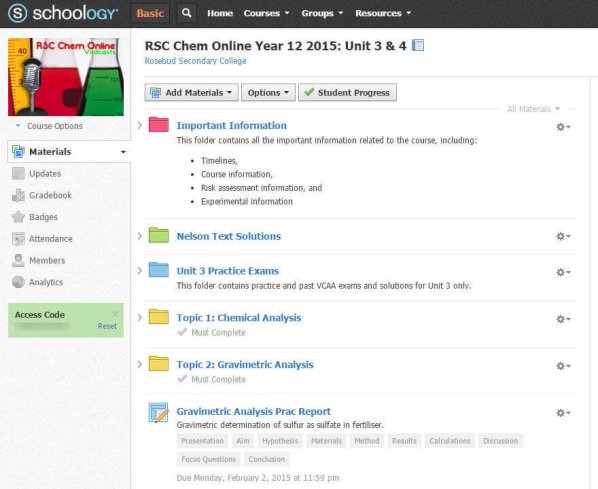 Schoology LMS is a cloud-based software that provides curriculum management, course instruction, and system-wide resource sharing and collaboration. Allows users to upload course content and assignments into the database to create a website. Schoology LMS allows viewing each student's profile to assess progress, and color-coded workload results will show if any students are overloaded. It also includes student performance tracking, audio or video recording, and advanced analytics and reporting.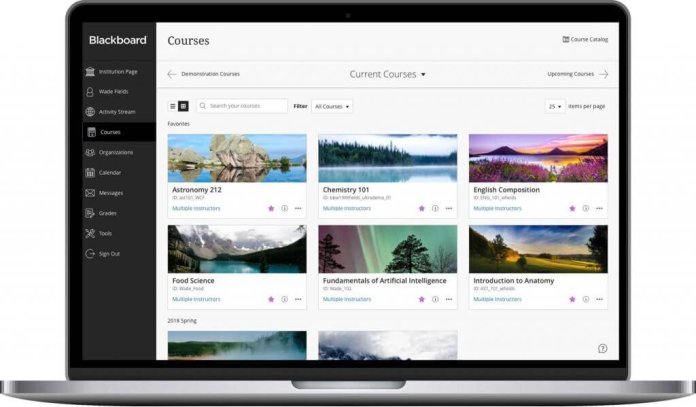 Blackboard Learn is an LMS software suitable for higher-education universities, K-12 schools, government, etc. It provides content authoring, virtual classroom capabilities, extended enterprise, certification management, and social learning. Blackboard Learn LMS software also provides gamification, digital badges for learning achievements, and e-commerce functionality to create courses to sell online.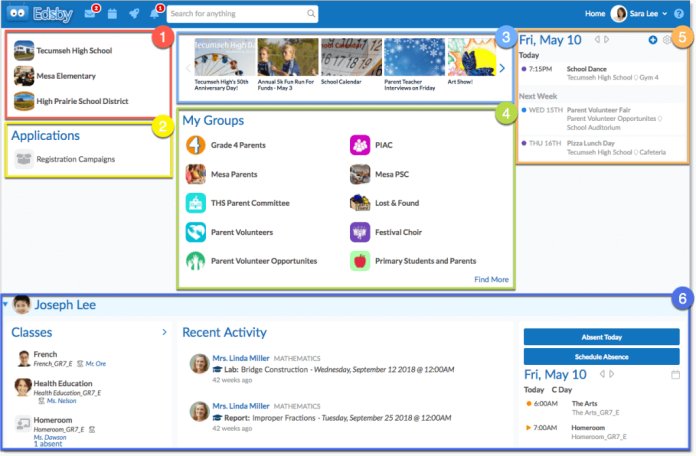 Edsby is a cloud-based LMS software that is designed for K-12 schools. It provides data aggregation and advanced analytics. Allows teachers to manage attendance electronically, privately message parents, and collaborate with colleagues. Edsby LMS software allows you to send email notifications or instant messages to students and parents to inform them about the due date of assignments, grades, etc. Edsby enables parents to log in with a free account.
Edsby LMS supports summative and formative assessments. Allows users to calculate grades automatically. Enables teachers to create course content, quizzes, and tests.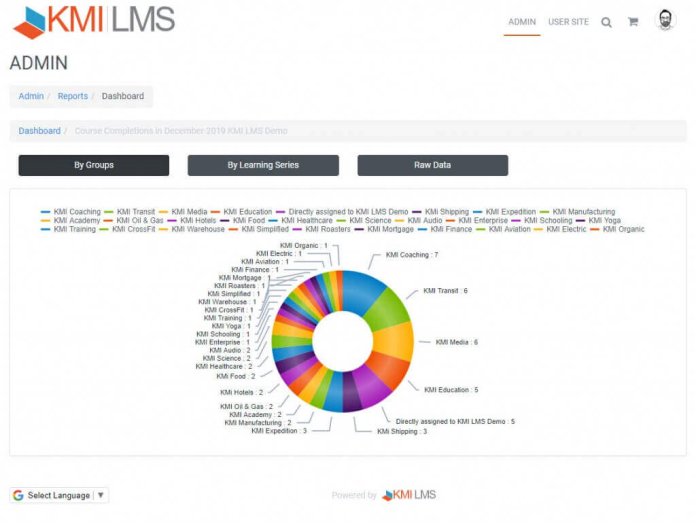 KMI LMS is a cloud-based software suitable for various industries, such as health care, distribution, finance, etc. It provides white-label branding, e-commerce capabilities, group-based content management, API support, custom integrations, etc. KMI LMS software allows users to create custom training programs, manage multiple groups or clients, run reports, sell content, and distribute permissions. Enables users to set up administrator permissions for self-registration to prevent courses from being over-subscribed.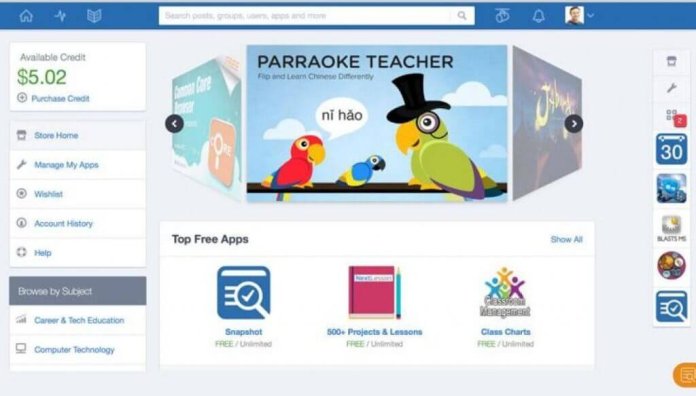 Edmodo LMS is a cloud-based software that allows teachers to connect and collaborate with students and parents. Enables teachers to create academic groups, distribute homework and assignments, online schedule tests, and track student performance. Edmodo LMS software allows parents to register to track the academic progress of their children in real-time. Provides a social networking feed where students, parents, and teachers can communicate with posts, and other users can comment on posts.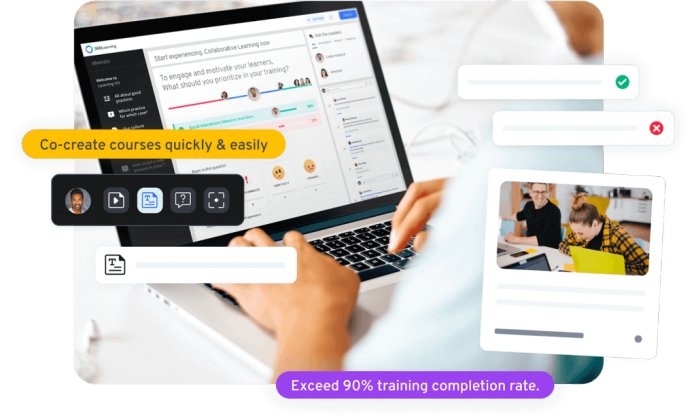 360Learning is a cloud-based LMS software suitable for organizations of all sizes. It provides monitoring tools, trainee tracking and reports, customizable course content, and automated alerts. 360Learning management system software allows trainers to receive alerts when questions are completed, and trainees are alerted when corrections are made.
360Learning allows administrators to track trainer activity to see which trainers contribute the most to their courses. Provides social interaction and gamification to get learners engaged and involved in online courses.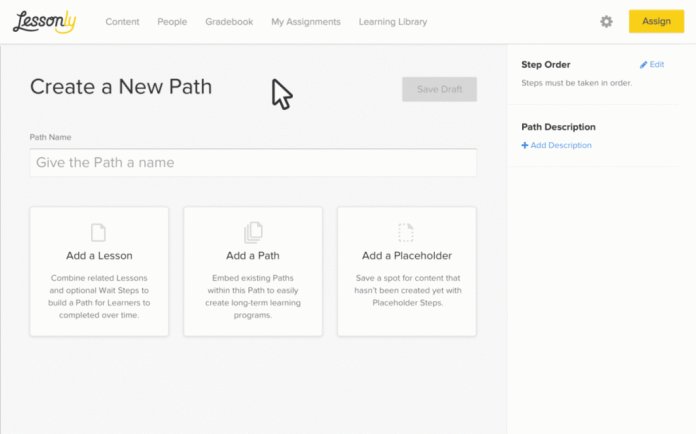 Lessonly is a cloud-based LMS software that allows users to build, share, and track training materials and activities. Suitable for customer service teams, sales teams, and human resources. Lessonly LMS software allows you to customize as per requirements by incorporating a logo, colours, and a personalized URL. Allows users to share work knowledge and best practices with teams and co-workers quickly. Lessonly LMS also enables you to integrate with your existing workflows and third-party applications such as Salesforce and Slack.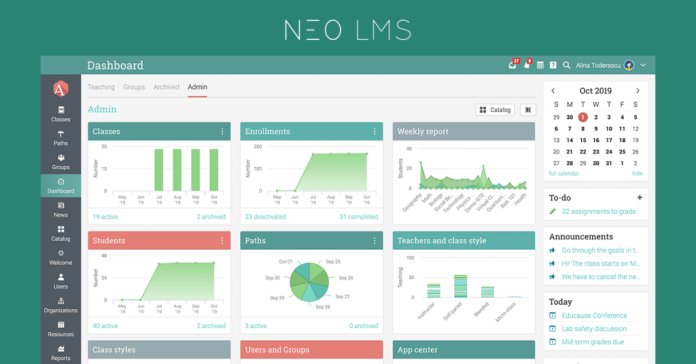 NEO LMS is a cloud-based software for schools and universities. Provides a custom portal that can be personalised with a school's logo, colour schemes, pictures, etc. NEO LMS software allows teachers to create courses and evaluate students through different assignments, including quizzes, debates, and essays. Supports competency-based learning that enables teachers to track students' progress. NEO LMS also provides automation, gamification, and adaptive learning features.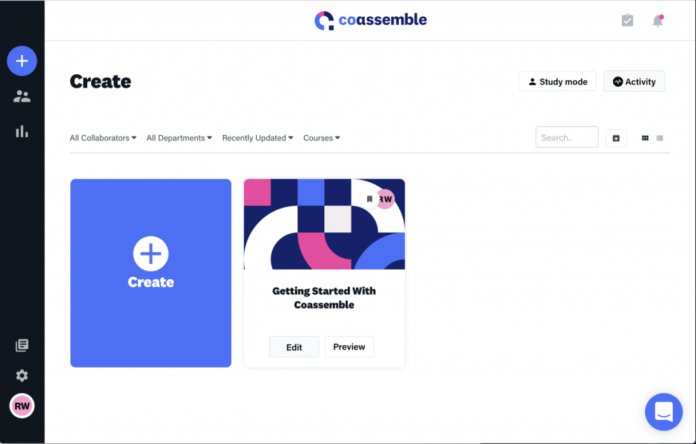 Coassemble LMS is a cloud-based software designed for businesses of all sizes. Provides a simple, intuitive way to integrate your eLearning experience with your training delivery. Coassemble LMS software allows you to create and share online training materials. Provides unlimited course creation and unlimited online storage for your course materials and allows you to add existing training content. It also provides support via live chat, email, and over the phone.
JoomlaLMS is a cloud-based software that provides training, self-assessments, and conferencing tools. It is suitable for developing and selling instructional materials. JoomlaLMS software allows users to customize course materials and add logos, colours, and themes. It can be deployed on-premise, especially for companies that prefer to keep their data in internal servers.
JoomlaLMS allows users to integrate with 8000 extensions available in Joomla. It also provides a multi-language user interface, chat functionality, learner performance tracking, and reports.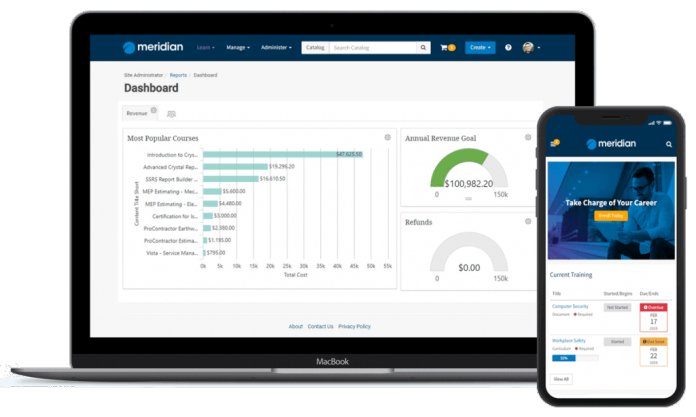 Meridian LMS is software that provides different delivery models to meet your organization's unique requirements, including on-premise or hosted via a multi-tenant cloud environment. Meridian LMS software enables you to manage personalized training programs, support compliance initiatives, meet licensing and certification requirements, track competencies, etc. Enables users to integrate their corporate domain identity and brand into the Meridian LMS.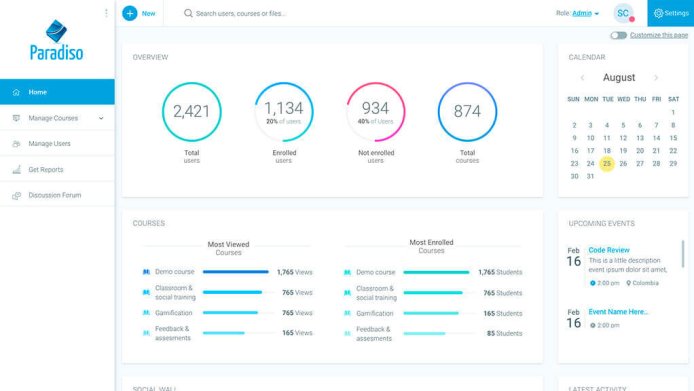 Paradiso LMS is a software that provides multi-tenant licensing to customers, allowing businesses that sell eLearning courses to control their learning management services. Allows the educational and corporate sectors to train their staff or students. Paradiso LMS software provides an e-learning tool that provides forums, chat options, and social walls similar to Facebook to encourage social learning.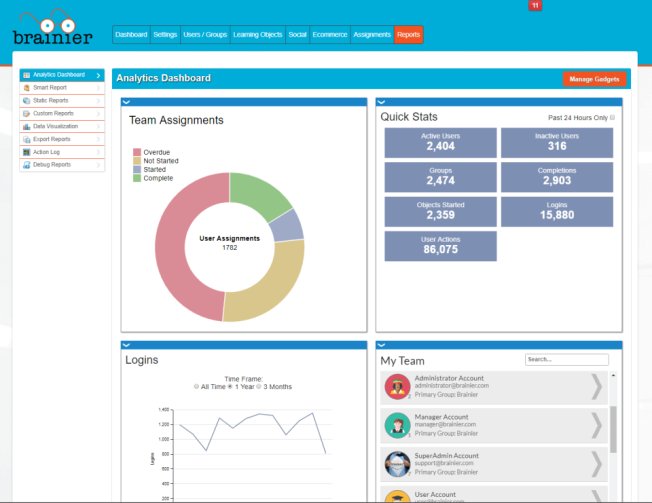 Brainier LMS is a cloud-based software designed for businesses of all sizes such as insurance, banking, consulting, property management, real estate, telecommunications, etc. It provides learning management, certification and compliance management, content authoring, virtual classroom, social learning, etc.
Brainier LMS software is equipped with a reporting wizard that streamlines and simplifies both trainers' and learners' learning processes. It provides many different languages, file formats, and media for training content and curriculum.
Types of Learning Management System
Cloud-based LMS: Hosted on a secure server and allows users to access via computers or mobile devices. Cloud-based LMS vendors maintain the system and performing any technical updates or upgrades.
On-premise LMS: A stand-alone product, a licensed product and organization can install on their choice server. On-premise LMS maintains user and corporate data on a highly secure basis.
Conclusion
A Learning Management System (LMS) software helps administrators to assign new user credentials and schedule courses to be completed. Allows users to track learner progress with reporting features. LMS software allows organizations to quickly generate training reports on an overall or user/student level basis. Training and teaching via LMS software also reduce employee travel and optimizes training expenditure.