What is a Workforce Management Software?
Workforce Management Software allows users to manage, automate and streamline the organization processes to organize and deploy their labour force efficiently. Enables managers to ensure the safety of their employees. Allows companies to manage their workforce through recruitment, onboarding, training, and performance management. Also enables users to record and store data about employees in a database. Workforce Management Software allows managers to manage payroll, track employee time worked, manage administration, find and hire new employees, etc.
Workforce Management Software is essential to help prevent overpaying employees, help determine if employees are meeting goals and benchmarks, help management schedule shifts, etc. Provides strategic planning of the available workforce that includes data visualization and analytics capabilities to predict requirements and optimize the workforce.
Features of a Workforce Management Software
List of Workforce Management Software
When you start looking for the best workforce management software, it is easy to get overwhelmed with the list of options available. Here is the handpicked list of workforce management software to choose as per your requirement: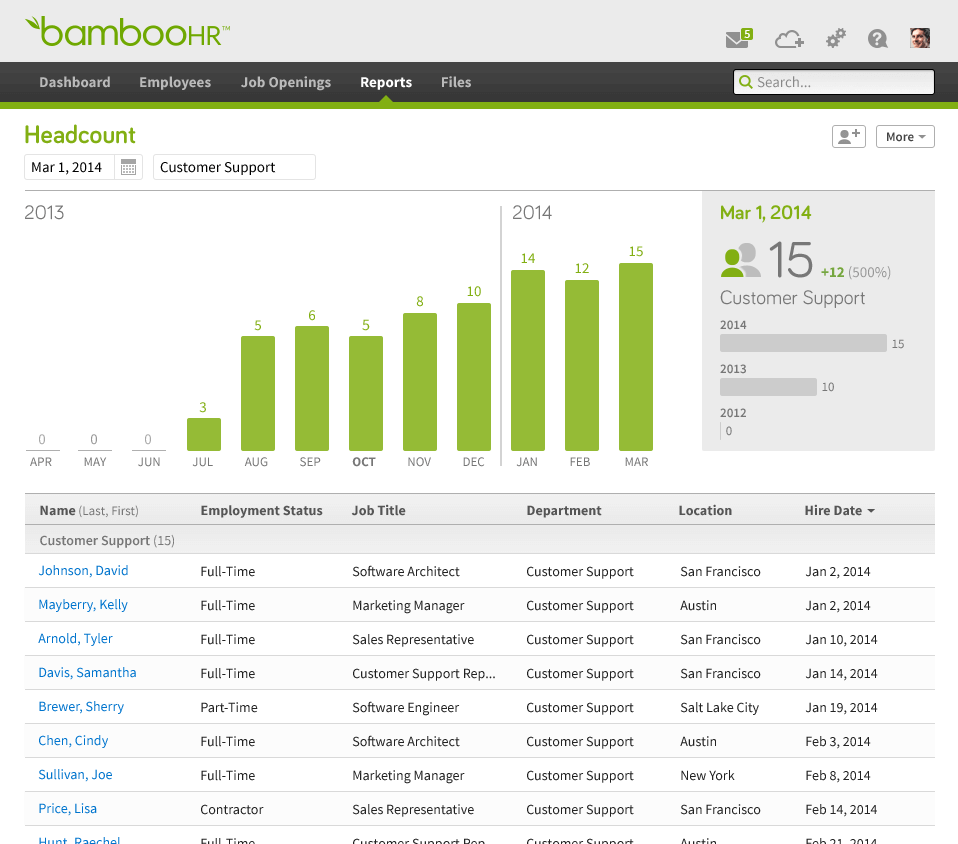 BambooHR is a cloud-based workforce management software for small and midsize businesses. Allows users to manage employee information centralized in one location, making it easier for HR to find relevant employee information. From personal and payment information and streamlines the whole recruiting process from applications to first-day orientation. Accessible from anywhere, so you will always have the information you need. BambooHR workforce management software pricing uses a subscription-based model that depends on the number of employees plus a one-time implementation fee. Compatible with Linux, Windows, and Mac.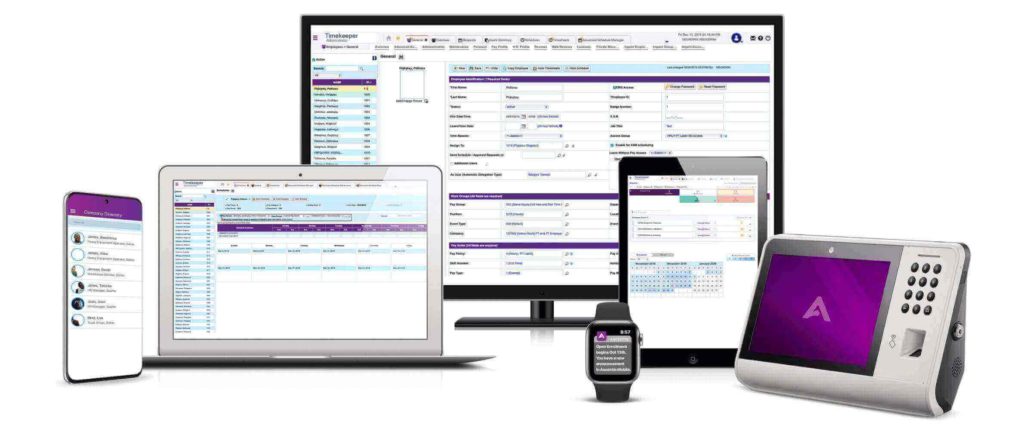 Ascentis is a cloud-based workforce management software designed for businesses of all sizes. It provides robust systems to manage the workforce while easily maintaining compliance with federal mandates. It is designed for midsize companies, including recruiting, onboarding, talent management, time and attendance, and payroll. Ascentis, a workforce management software, provides insights into trends with deep analytics within employee metrics. Provides a fully automated time and attendance solution that features online timesheets, clock in/out functionality, scheduling, etc.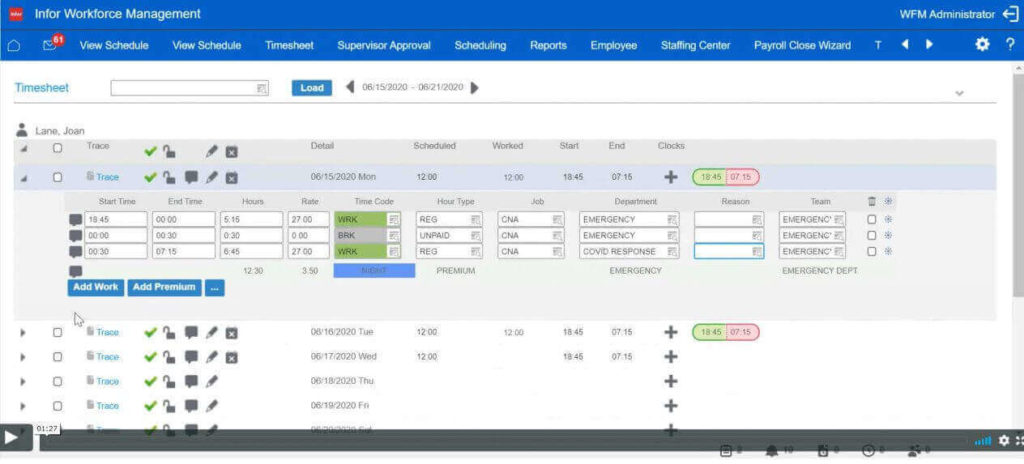 Infor is a cloud-based workforce management software suitable for businesses of all sizes. It consists of core HR, talent optimization, learning management, HR service delivery, workforce management capabilities, and unique behavioural science tools that apply predictive analytics across talent processes. Infor workforce management software provides users with remote access, and the platform is designed to work on mobile and desktop devices. Automatically tracks accrued vacation time and employee absences.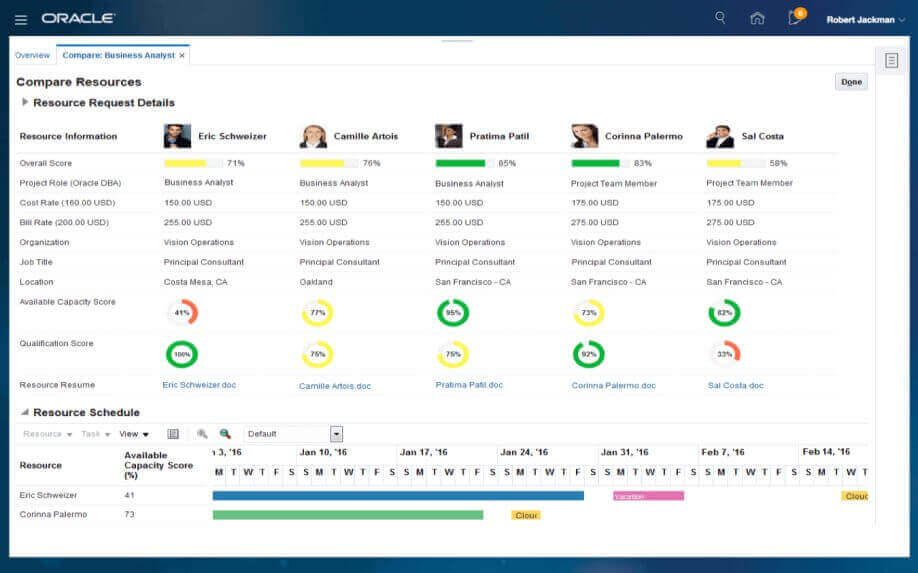 Oracle is a cloud-based workforce management software designed for businesses of all sizes. It includes global HR, talent management, workforce management, and payroll. Also connects enterprises with one cloud-unifying workforce solution across finance, supply chain, and customer experience. Provides complete, accurate, and real-time visibility across the workforce. Oracle workforce management software provides a consistent experience across devices, enables you to improve decision-making, and empowers you with market-leading innovation to address your needs today and into the future.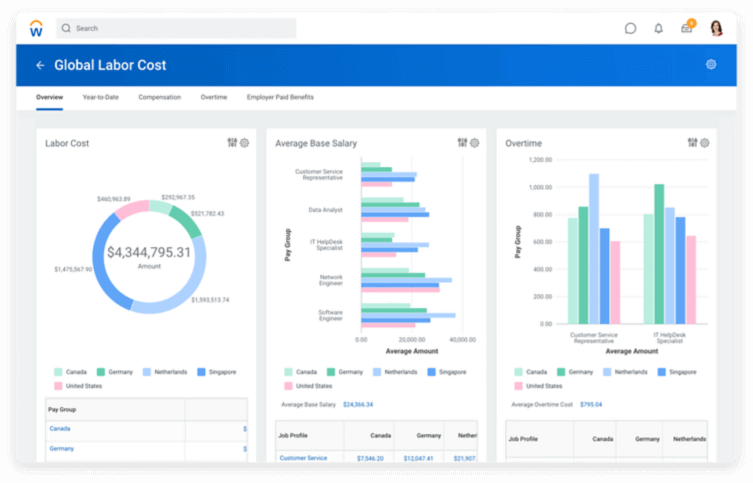 Workday is cloud-based workforce management software designed for businesses of all sizes. It provides a single solution for all the activities, such as financial management, human capital management, performance management, planning, etc. It is designed for almost all sizes of businesses, especially companies with multiple locations. Workday workforce management software is user-friendly, global system software that offers the latest version with updated capabilities to customers on the browser and mobile.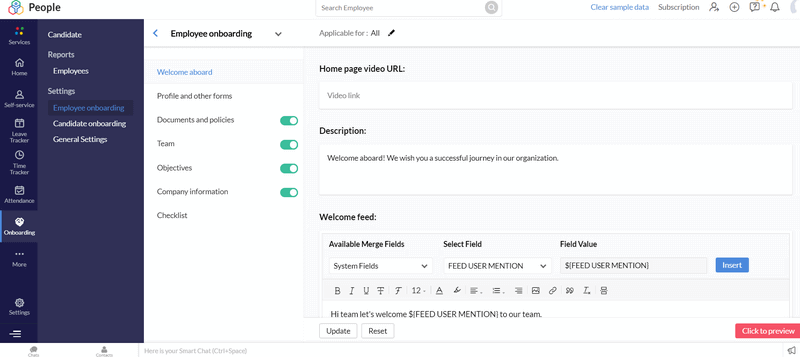 Zoho People is a cloud-based workforce management software for businesses of all sizes that simplifies and automates HR operations and builds an engaged workforce. Enables you to perform all the HR functions, from onboarding to exit from a single, centralized location, making the processes more accountable and transparent. Empowers your employees to keep track of their activities. Zoho People workforce management software also offers drag and drops functionality.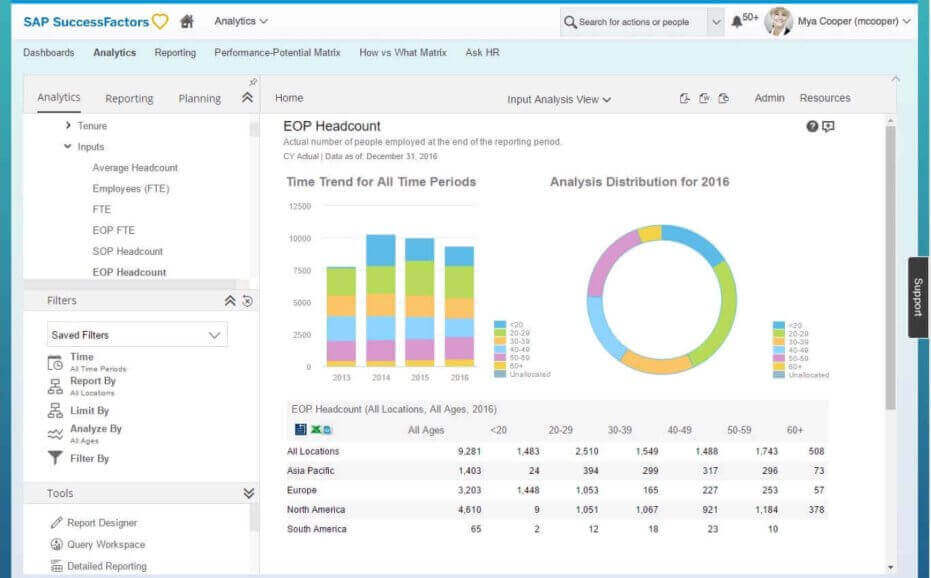 SAP SuccessFactors is a cloud-based workforce management software suitable for businesses of all sizes. It provides a complete set of talent management solutions, robust workforce analytics, and planning with a next-generation core HR solution that improves executive insight and decision making. SAP SuccessFactors workforce management software allows users to ensure that they have the right people with the right skills to do good work. Also enables users to combine people's strategy with business strategy with workflows that directly impact business results and drive company success.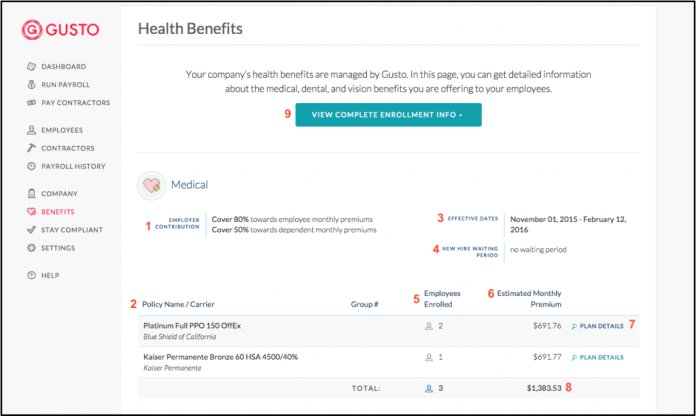 Gusto is a cloud-based workforce management software designed for small to mid-size businesses to take care of all tasks. Offers HR tools and services to manage employee onboarding, running payroll, and engaging employees and teams using one integrated and easy-to-use platform. Gusto workforce management software streamlines the payroll process using integrated payroll software. Allows users to makes running payroll easy by offering full-service support for automatic payroll processing, tax filing, and payroll compliance.
Conclusion
Workforce Management Software includes less paperwork, improved accuracy, and reduced administrative tasks. Eliminates human error and ensures your employees succeed at their job. Allows management personnel to manage the talent that resides in the company. Performance appraisals can be scheduled at periodic intervals to go over the recent work of an employee. Workforce Management Software also enables users to see how quickly a staff member is taking care of the work assigned to them.