What is a Succession Management Software?
Succession Management Software allows users to identify employees' career goals and retain talent. Enables users to monitor and compare employees' strengths and weaknesses for particular promotions, leadership and critical roles. Allows users to make decisions using performance history, compensation data, and risk analytics. It also enables users to store employee data in a centralized respiratory and retrieve them to view and update information quickly.
Succession Management Software enables managers to assess employees regularly, such as weekly, monthly, quarterly and annually. Allows HR to provide personalized training for employees based on the required skills. Enables users to create and assign employee tasks aligned with the organizational goals.
Features of a Succession Management Software
List of Succession Management Software
When you start looking for the best succession management software, it is easy to get overwhelmed with the list of options available. Here is the handpicked list of succession management software to choose as per your requirement: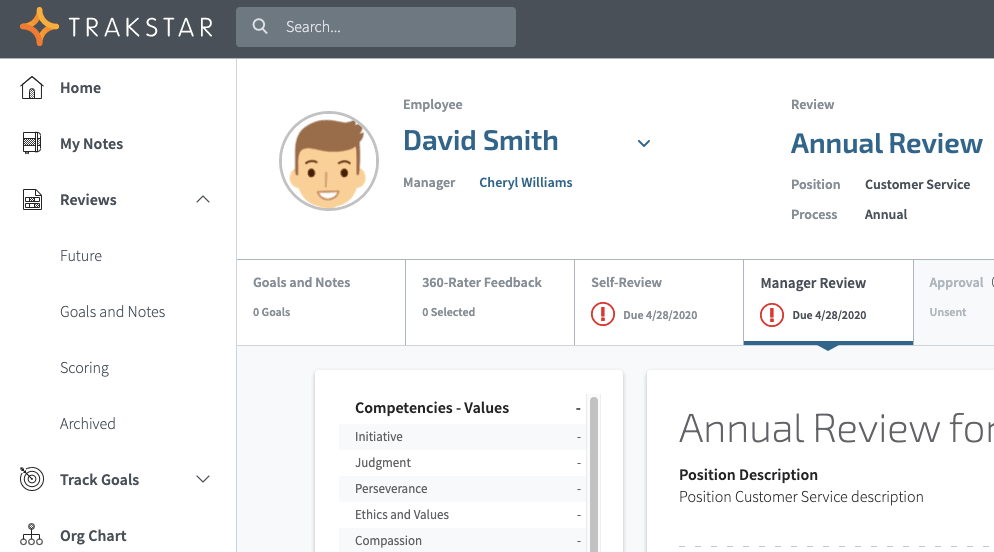 Trakstar is a cloud-based best succession management software that allows an organization to evaluate performance review, goal management, 360-degree feedback, and succession planning. Allows administrators to evaluate competencies based on relevant questions and accordingly give feedback to each appraisal. Allows users to send reminders to employees, colleagues, and partners via email for upcoming appraisals.
Trakstar succession management software enables administrators to use competencies and goals to align suitable candidates with a company's core values.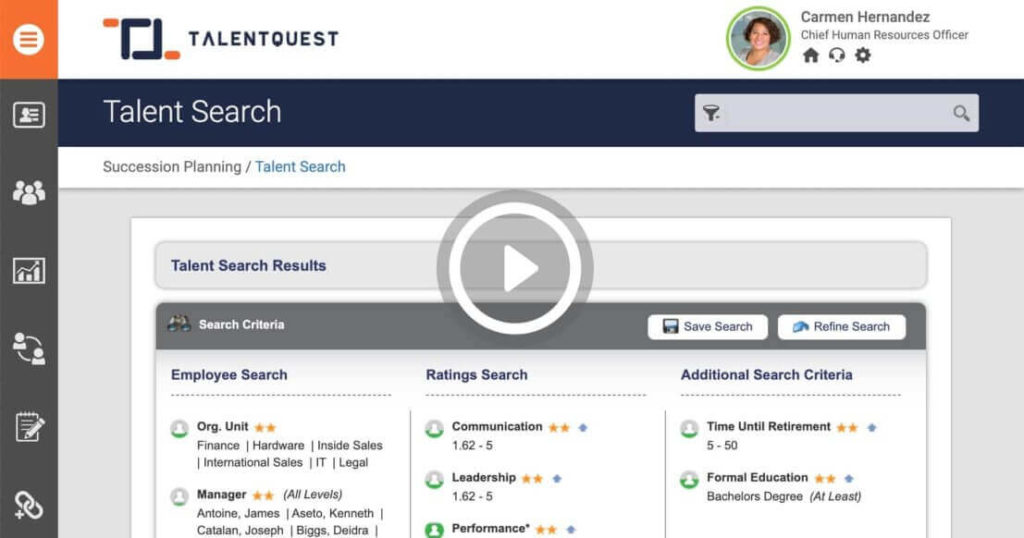 TalentQuest is a cloud-based succession management software designed for businesses of all sizes. Allows recruiters to hire candidates and engage with them via training. Enables managers to create employees, soft and complex skills, observe their behaviour, and enhance retention.
TalentQuest, a succession management software, provides an in-built content library that allows HR to access courses based on multiple skills. It also allows managers to create customizable reports and distribute funding.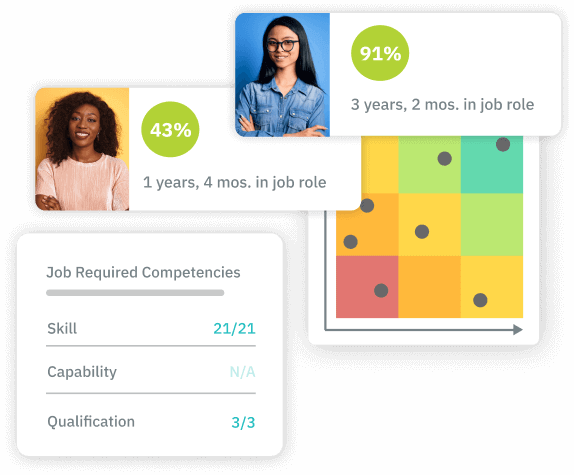 TalentGuard is one of the best cloud-based succession management software for businesses of various sizes and industries, including information technology, insurance, financial services, retail, etc. It provides automated performance management, career pathing, succession planning, certification tracking, etc. Enables users to recognize skill gaps via configurable assessments.
TalentGuard succession management software allows an HR admin to create and track goals, access learning resources, and receive stakeholders' feedback.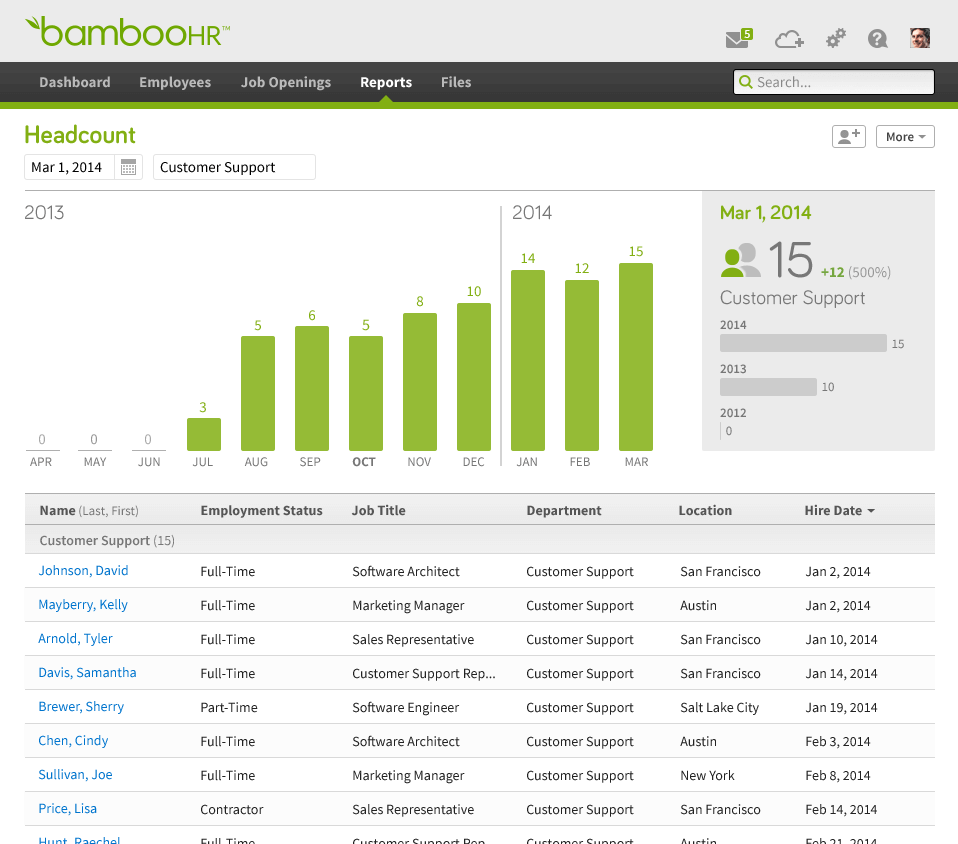 BambooHR is a succession management software for small and midsize businesses. It is an easy-to-use database program that provides valuable data for employees. Enables you to track, evaluate, and hire the right people for the right place. It provides boarding and onboarding automation tools. BambooHr performance management software is an innovative performance monitoring method that measures a company's talent.
BambooHR succession management allows users to manage employee information in one location, making it easier for hiring managers to find relevant employee information. From personal and payment information and streamlines the whole recruitment management from applications to first-day orientation.
BambooHR cloud-based platform pricing uses a subscription-based model that depends on the number of employees plus a one-time implementation fee. Accessible from anywhere, so you will always have the information you need. Compatible with Linux, Windows, and Mac.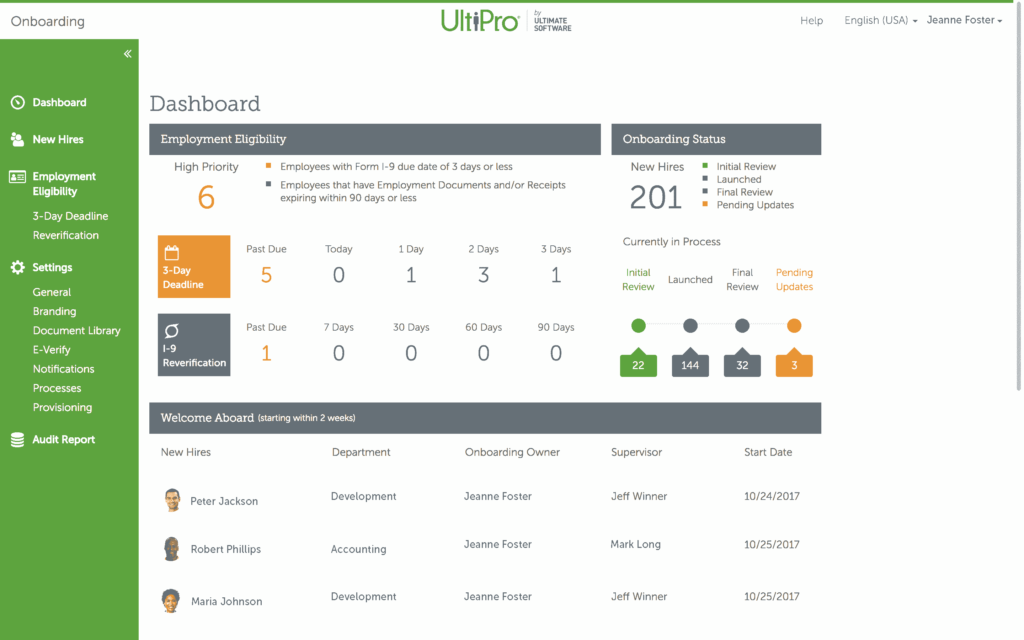 UltiPro succession management software provides time and labour management, talent, compensation, payroll, performance reviews and HR modules that link individuals to data and resources needed to carry out their tasks effectively. Ultimate succession management software comes with a people management solution for various roles such as an executive, supervisor, HR manager, HR director, hiring manager, payroll professional, etc.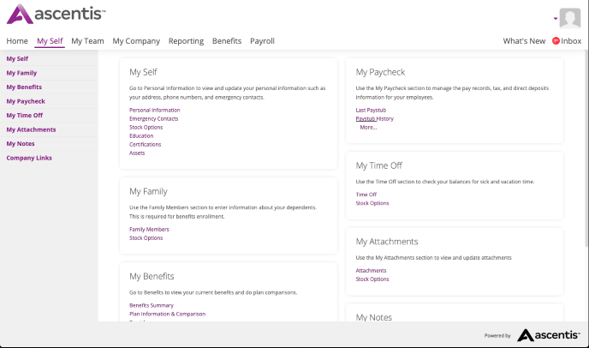 Ascentis is a cloud-based succession management software that provides robust systems to manage workforce optimization while easily maintaining compliance with federal mandates. It is designed for midsize companies, including recruiting, onboarding, time and attendance, and payroll.
Ascentis application provides insights into trends with deep analytics within employee metrics. Provides a fully-automated time and attendance solution that features online timesheets, clock-in/out functionality, scheduling, etc.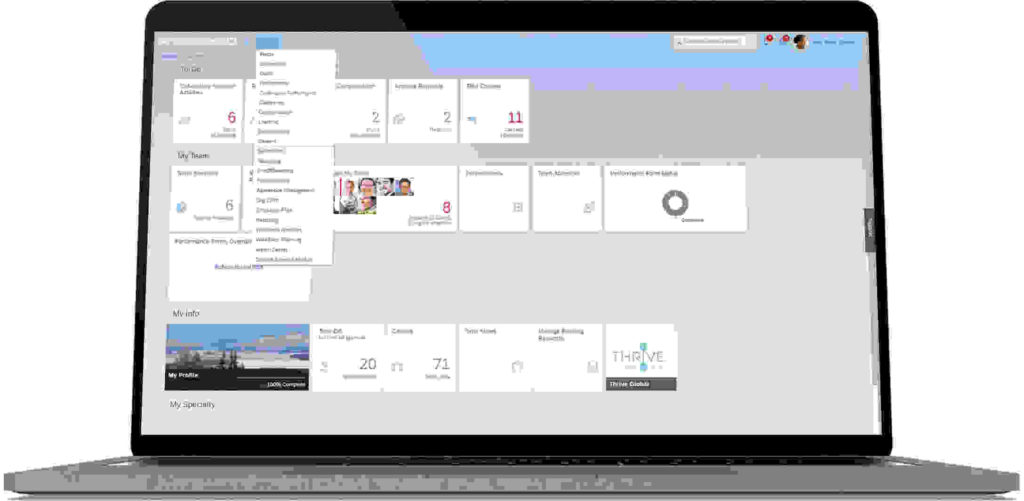 SAP SuccessFactors software provides succession management solutions, robust workforce analytics, and planning with a next-generation core HR solution that improves executive insight and decision-making. SAP SuccessFactors helps ensure you have the right people with the right skills to do good work. Ties people's strategy to business strategy with workflows that directly impact business results and drive company success.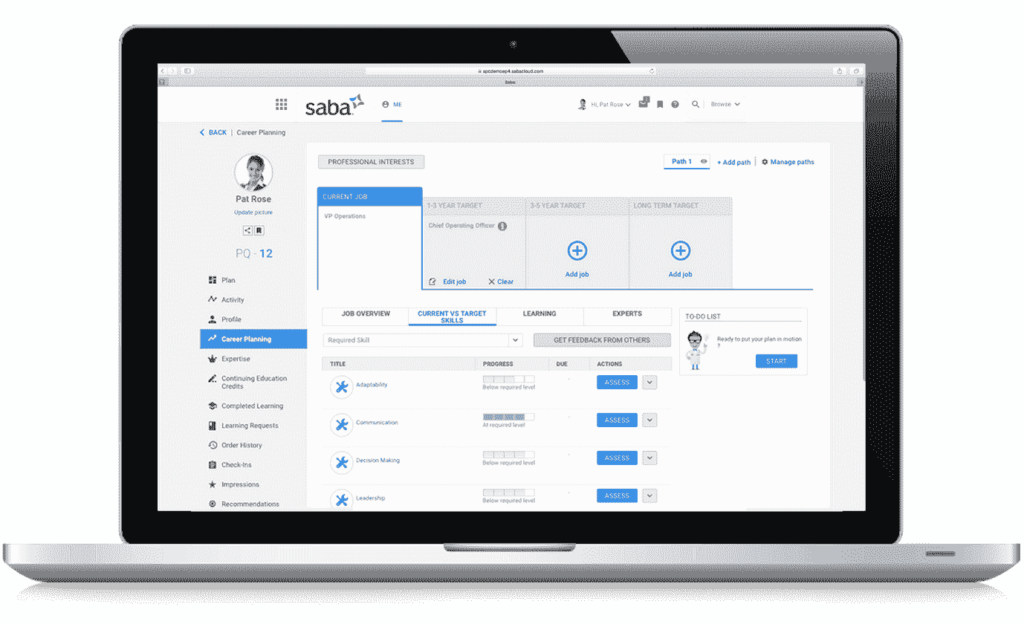 Saba succession management software is a cloud-based learning and talent management application designed to drive employee engagement, elevate skills, goal tracking, succession planning, recruiting, and improve business productivity. It offers instant access to thousands of learning courses available online.
Saba succession management software provides personalized and relevant content recommendations to learners. The web and video meetings embedded into the content help learners collaborate with the tutor during the training.
Conclusion
Succession Management Software enables users to integrate with most third-party applications, including learning management systems (LMS) and human resource information systems (HRIS). Allows users to create performance reports for employees based on 360-degree feedback. Managers can track employee goals' status and provide real-time feedback.