What is a Screen Recording Software?
Screen Recording Software enables users to record videos on their mobile, tablet and laptop. Also allows users to take a screenshot of their desktop screen in an image format. Enables users to record meetings, conferences, webinars, presentations, and training, regardless of where the meeting participants are located. Allows users to record a meeting and can share it with participants as per their requirements.
Screen Recording software enables users to integrate with third-party applications such as CMS, CRM, etc. Enables users to record the entire screen or a particular application of the device. Also allows users to pause and resume the recording.
Features of a Screen Recording Software
List of Screen Recording Software
When you start looking for the best screen recording software, it is easy to get overwhelmed with the list of options available. Here is the handpicked list of screen recording software to choose as per your requirement: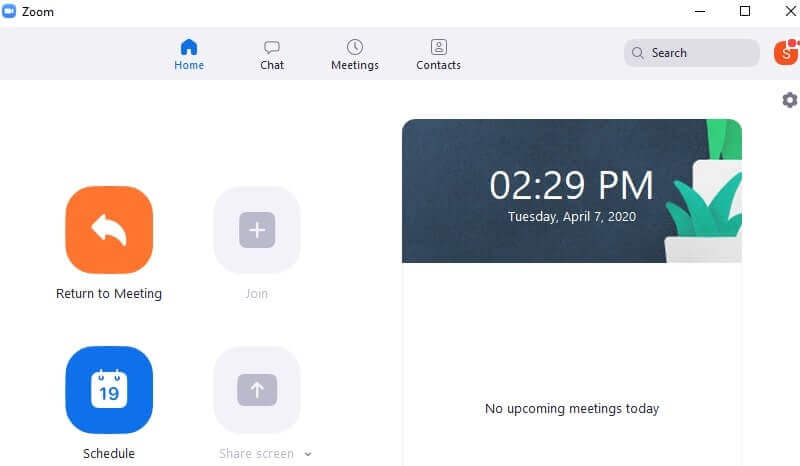 Zoom is a cloud-based screen recording software that allows users to set up virtual video and audio conferencing, webinars, live chats, admin controls, whiteboards, custom personal meeting ID, recording, etc. Allows a user to share their screens and allows to host unlimited meetings using a free plan. Zoom screen recording software enables users to track attendee engagement with an attendance indicator feature. Compatible with Mac, Linux, and Windows.
Zoom allows users to schedule an online meeting by syncing a Zoom account with Outlook, Gmail, or iCal calendars. Enables users to invite participants to join the webinar by sending a URL link via social media platforms, instant messengers, and email.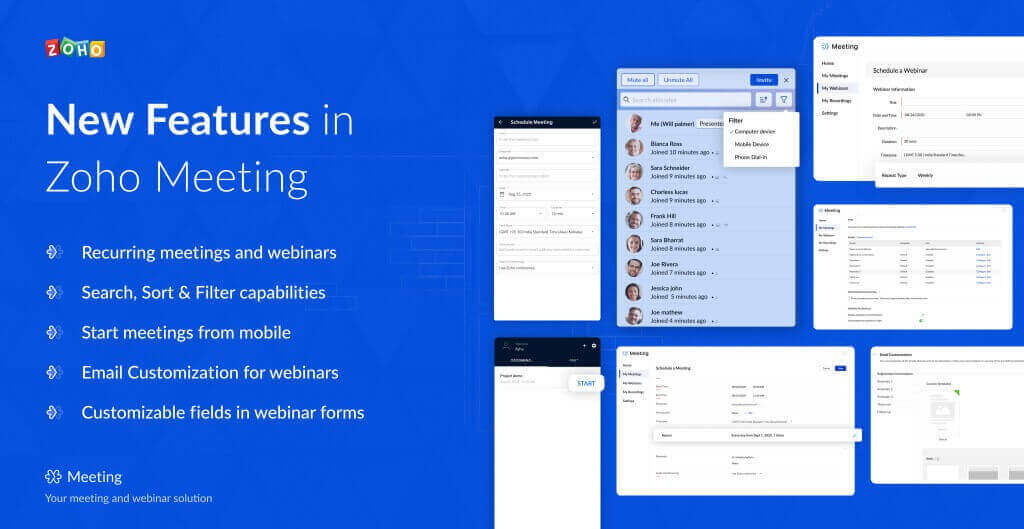 Zoho Meeting is a cloud-based screen recording software suitable for single users and small to large organizations. It can host product launches, sales presentations, webinars, etc. Integrates with Zoho CRM and allows you to schedule, invite, host meetings, and view reports and recordings from the Zoho CRM account. Zoho Meeting screen recording software is designed for companies with multiple teams in different places to collaborate in real time. Enables a user to share a screen with participants in the meeting.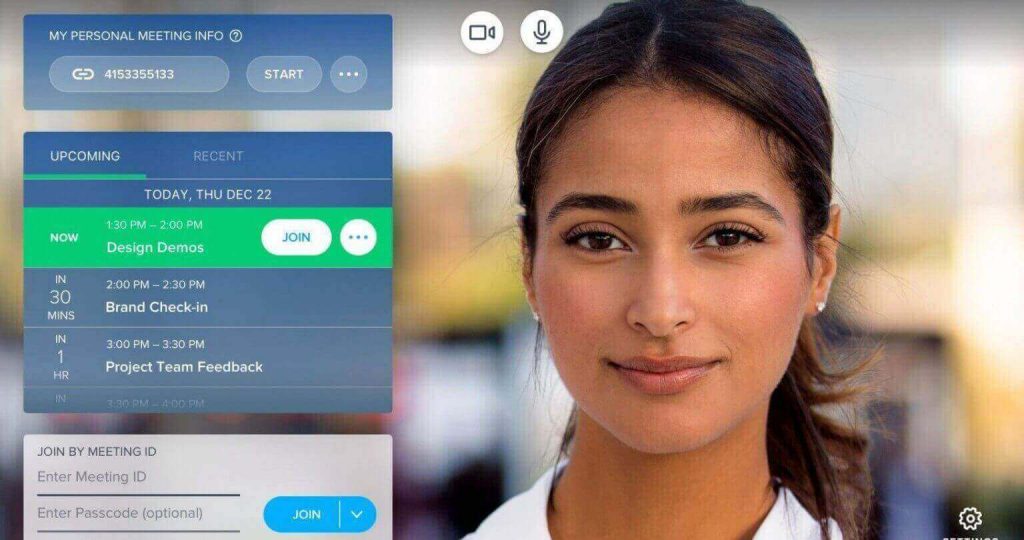 BlueJeans is a cloud-based screen recording software suitable for businesses of all sizes. It includes content sharing, meeting recording, and text chat support. Supports meetings for up to 25 participants in a standard meeting mode and up to 100 in large meetings. BlueJeans recording sharing software also allows users to record, store, and share meetings.
BlueJeans also includes dual-stream support, group text chat, historical reports, encrypted meetings, SSO support, etc. Its interactive dashboards provide critical meeting data such as geographical participants distribution through graphs and charts.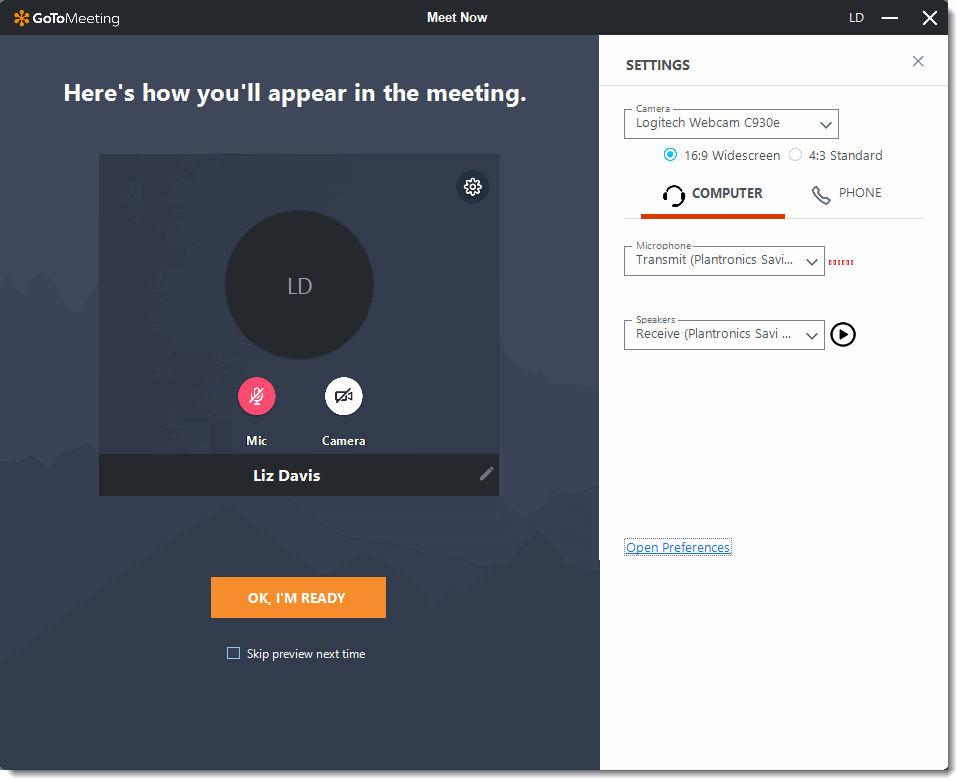 GoToMeeting is a screen recording software that enables users to host an online meeting with 250 participants. Allows users to share any application on their computers in real-time. Provides high-definition video conferencing with remote colleagues. GoToMeeting screen recording software allows attendees to join a meeting by clicking the link provided via email or instant message or entering a meeting ID given to them over the phone.
GoToMeeting provides a whiteboard that allows a user to draw and highlight on the screen. Allows a user to record meetings. It integrates with third-party applications such as Slack, Office 365, Salesforce, and Google Calendar. The platform is also secure with AES-256 bit encryption.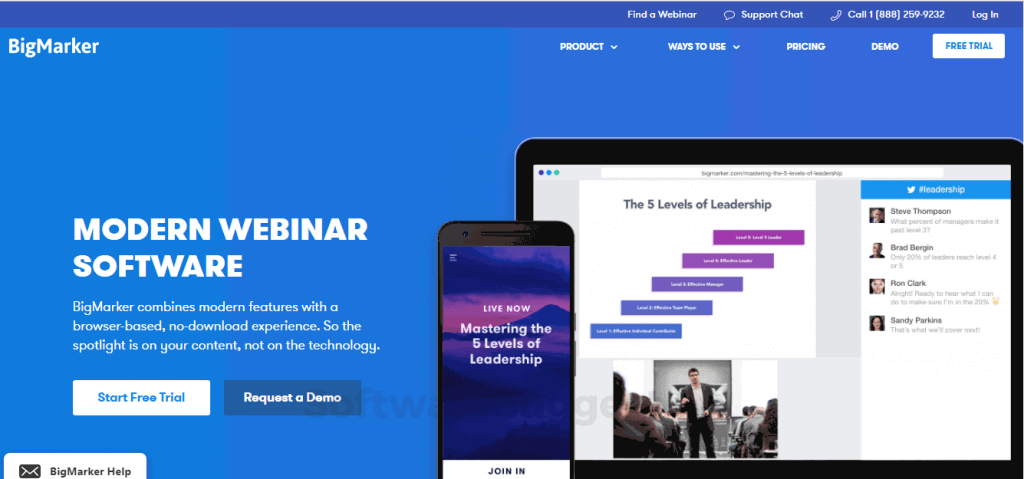 BigMarker is a cloud-based screen recording software designed to help businesses reach out to their audience by facilitating webinars, online meetings, online training, etc. Includes scheduling, recording, polls, Q&A, and live hosting for up to 1,000 attendees. Enables a user to choose to make your events free or paid and set ticket prices. BigMarker screen recording software allows a user to share screens with the participants during meetings. Also enables a user to send invitations via email to participants.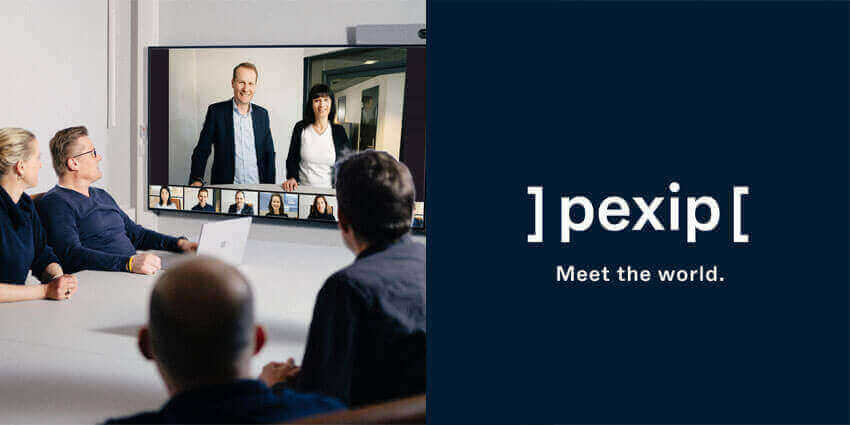 Pexip is a cloud-based screen recording software suitable for businesses of all sizes, such as healthcare, finance, education, etc. Allows participants by allowing them to join VMRs using any video or audio device. Pexip screen recording software is VP8, BFCP, and WebRTC compatible with HD video conferencing via Google Chrome, Firefox, and Opera.
Pexip enables users to view and manage participants, set room PINs for guests, and 'lock' meeting rooms. It also includes real-time chat, screen sharing, scheduling, etc.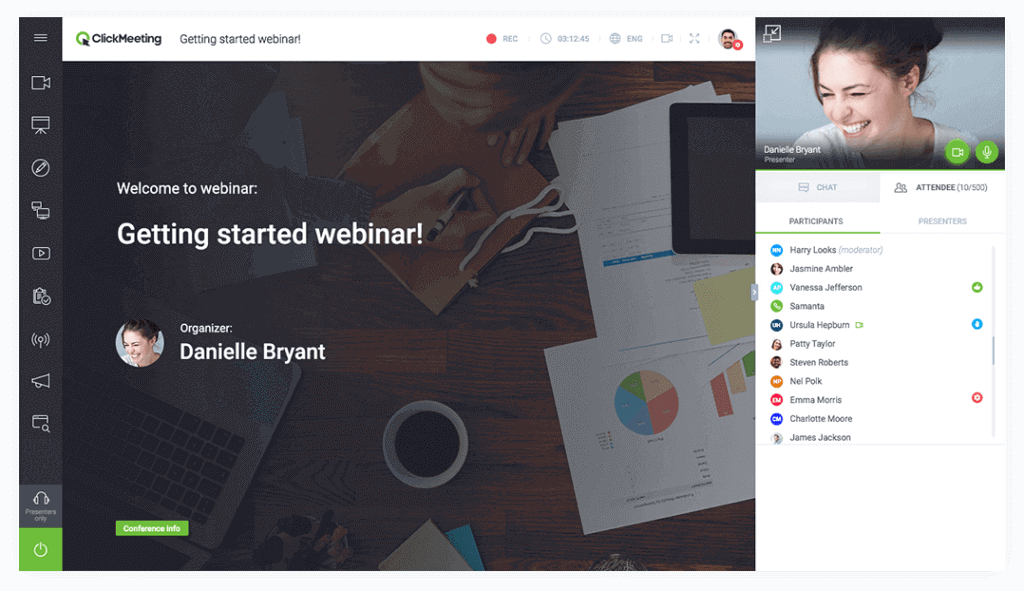 ClickMeeting is a cloud-based screen recording software designed for businesses of all sizes. It provides recording, storage, branded webinar rooms, slideshows, multiuser subaccounts, polls, surveys, and custom invitations. ClickMeeting screen recording software provides your participants with a waiting room that informs them of your webinar's agenda.
ClickMeeting allows users to perform product demos, training sessions, and large events. Also enables users to create, design, add or resize webinar rooms, waiting rooms, profile pages, and registration pages. Its whiteboard features allow users to draw, write and erase during a meeting.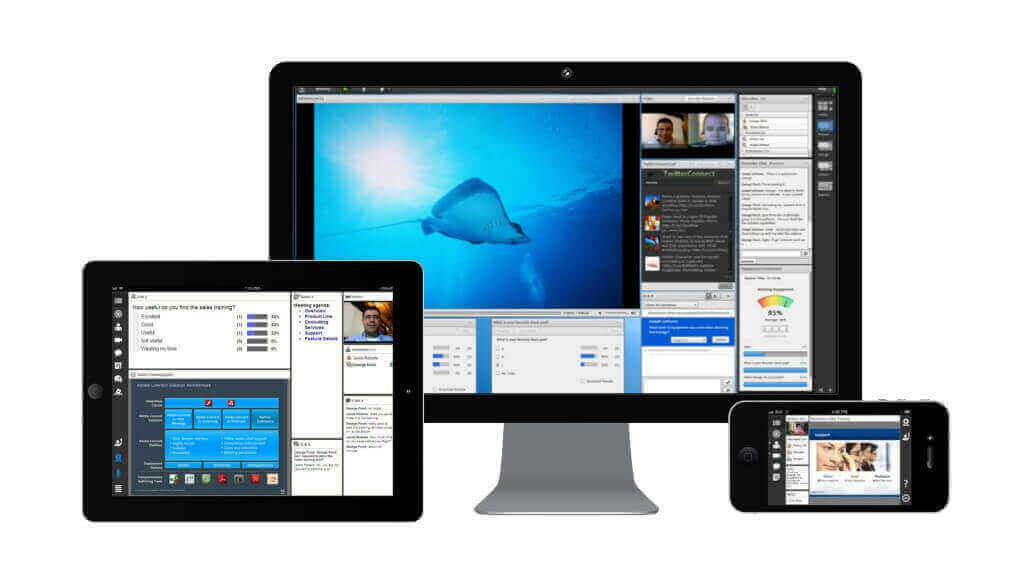 Adobe Connect is a screen recording software designed for businesses of all sizes to conduct online meetings, webinars, and training sessions. Enables users to record, edit, and distribute recordings of webinars and meetings. Adobe Connect screen recording software allows users to monitor participant engagement, create persistent virtual classrooms, and integrate the software with a Learning Management System (LMS).
Adobe Connect also includes remote access, customizations, document sharing, chat, whiteboards, and a console for mixing video streams to increase participant engagement.
Conclusion
Screen Recording Software can be used in prospect marketing, presentation, document guidance, and training. Also, users can set permissions using a password when sharing a recorded file with their team members.