What is a Project Management Software?
Manually managing a team project is not only time-consuming but also, it can prove costly in the long run. In addition to task duplicity, inadequate monitoring of individual progress and deadlines, working together as a team is almost impossible. That's where project management software comes into play.
Project management software is utilized for planning projects in terms of setting schedules, allocating responsibilities, and general oversight of the project. It is also used for teamwork besides serving as a communication tool between the project's collaborators. Previously, only large corporates with deep pockets could afford such software. Still, nowadays, things are different, and there are many options available depending on your project's size and requirements.
Features of a Project Management Software
List of Brand Management Software
When you start looking for the best project management software, it is easy to get overwhelmed with the list of options available. Here is the handpicked list of project management software to choose as per your requirement: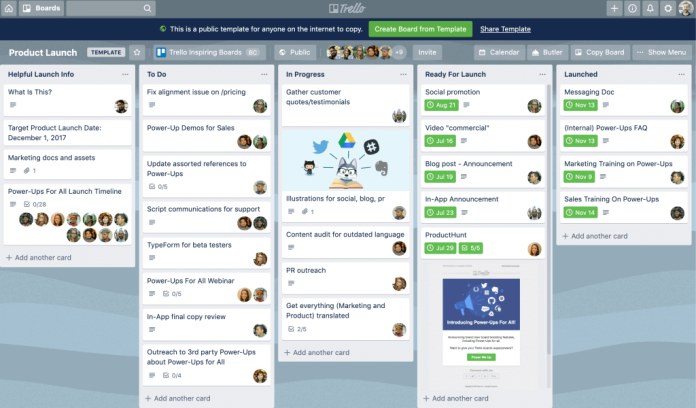 Trello is one of the best project management software in the market right now. This software visualizes tasks on a 'logistics-like' board, and it's perfect for short daily tasks. Individual team members' assignments are contained in cards labeled to show their status (Done, In Progress, For Review, etc.) It's pretty much easy to navigate and move cards to their respective labels.
Pricing: For personal use, Trello is free with a subscription option, which starts at $9.99 a month.
Pricing: ProofHub subscription starts at a monthly flat fee of $45
Designed with small and upcoming businesses in mind, ProofHub integrates several project management tools in one. It's pretty easy to use, and projects can be assigned to groups or individuals who can engage without leaving the app.
ProofHub has numerous customization features like Gantt charts that visualize scheduled tasks and other components that make life easier when managing your project.
Pricing: Asana offers a free version, and the subscription starts at a monthly flat fee of $10.99.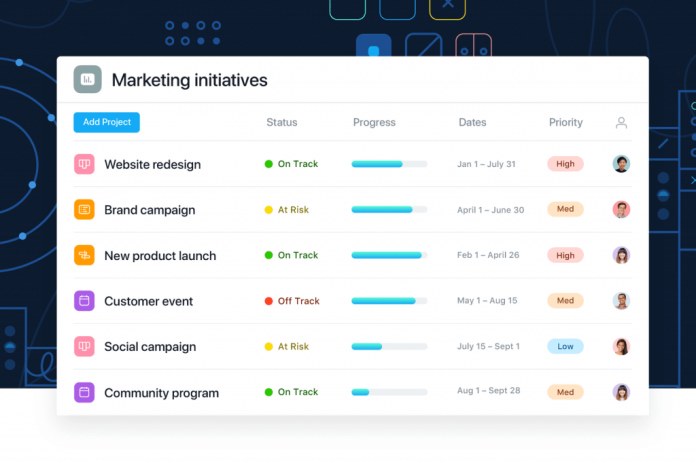 Asana is primarily a task management app. You can assign duties to individuals, describe them, add deadlines as well as attach documents. It has some interesting features like its Smart Box, where the project collaborators receive only the necessary notifications, and Team Pages, where all the members exchange ideas. Besides, Asana can be integrated with other cloud systems, which offers another layer of convenience.
Pricing: Asana offers a free version, and the subscription starts at a monthly flat fee of $10.99.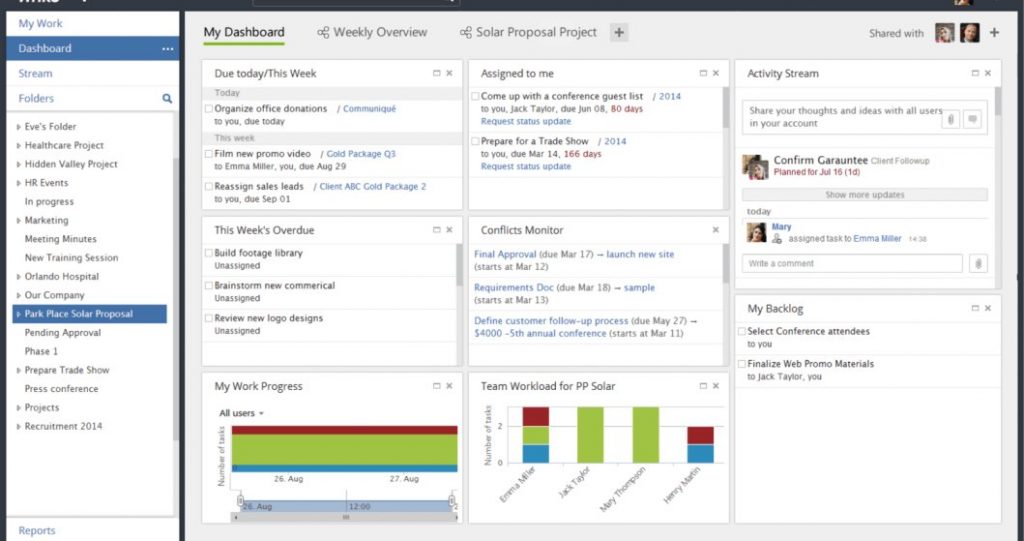 Like some of the other software discussed, Wrike is also web-based. This software was built with a focus on team collaboration, and it simplifies communication and planning. Wrike streamlines operations by its option of transforming emails into tasks, a unique feature that allows you to assign or create documents using your email account. Also, like other project management software, Wrike can be linked to various business tools.
Pricing: Wrike's payment plans depend on the number of users. It's free for up to five users, although with limited capabilities, and the price starts at a monthly $9.80 per user with a professional plan.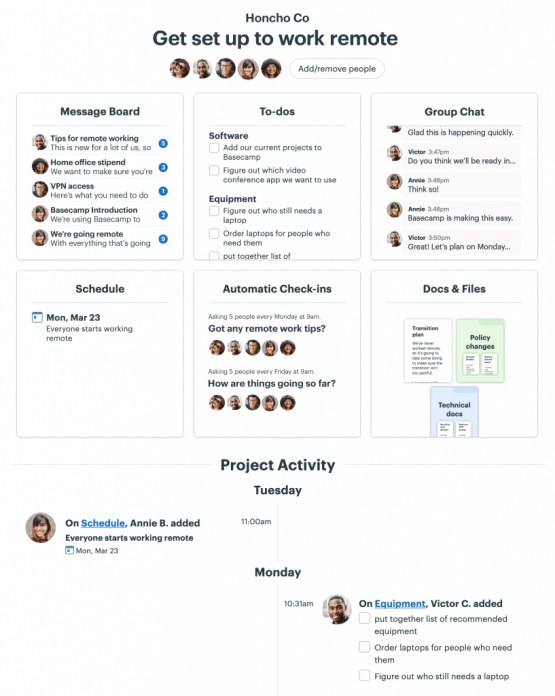 This online-based project management software has several features that have made it quite popular among teams around the world. Besides its modern and pretty sleek user interface, Basecamp offers various collaboration tools, such as a designated space for comments in addition to daily notifications on the status of pending tasks.
While Basecamp has some shortcomings in that it lacks some visualization and milestone features, it is a pretty useful software for light projects.
Pricing: Basecamp has a flat monthly fee of $99 and is free for students and teachers.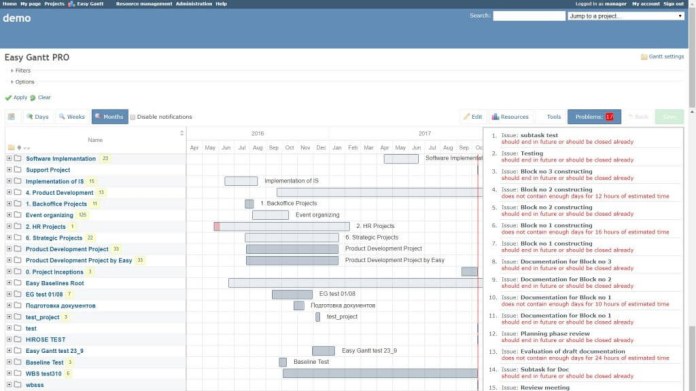 This project management software is unique because it's open-source, and unlike the software on this list, Redmine needs to be downloaded and installed to run. While some may deem it too technical, it is a gem to those who know how to operate it owing to its flexibility and multi-language support. The most glaring disadvantage of this software is the lack of support in technical issues since volunteers run it.
Pricing: As open-source software, Redmine is entirely free of charge.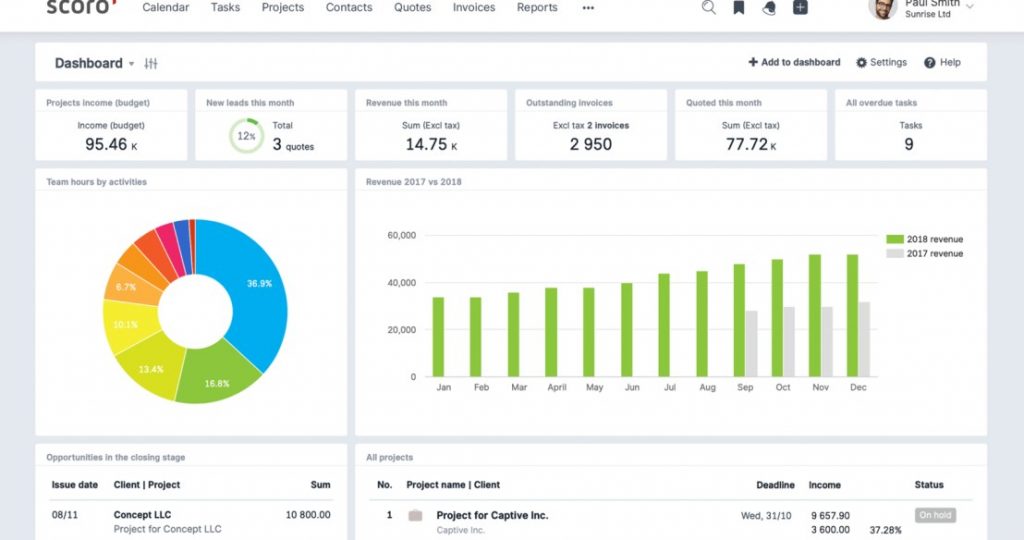 Scoro ranks among the best project management software because of its comprehensive nature. It's your one-stop-shop for managing teams and tasks besides streamlining project operations. With Scoro having everything under one roof, you will not have to switch between apps with the numerous tools at your disposal. From billing to reporting, Scoro does it all, and it's unequalled among its peers when it comes to the range of functionality.
Pricing: Scoro's monthly subscription plan starts at $26 per user.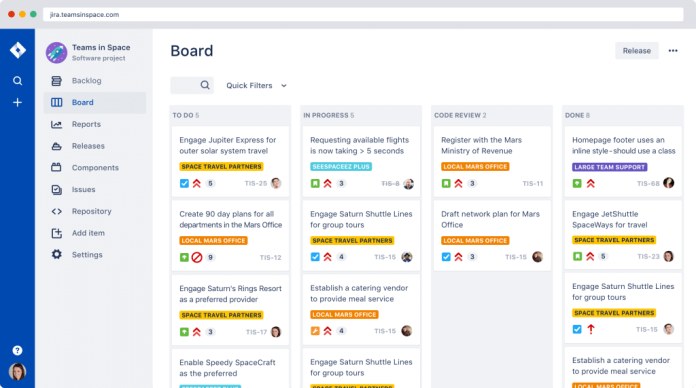 Jira was initially designed as a bug tracker but has since evolved to become a powerful and efficient project management tool. It is arguably the best among software teams with its swift functionality and organized workflow. In addition to that, Jira has a data deployment center, unlike some of its counterparts in this niche. It's interesting to note that the company that owns Jira acquired Trello, and while it's still too early to call, we might see a Jira-Trello combo sooner than later.
Pricing: A basic free version exists for Jira with a user limit of ten users. The standard plan is priced at a monthly $7 per user.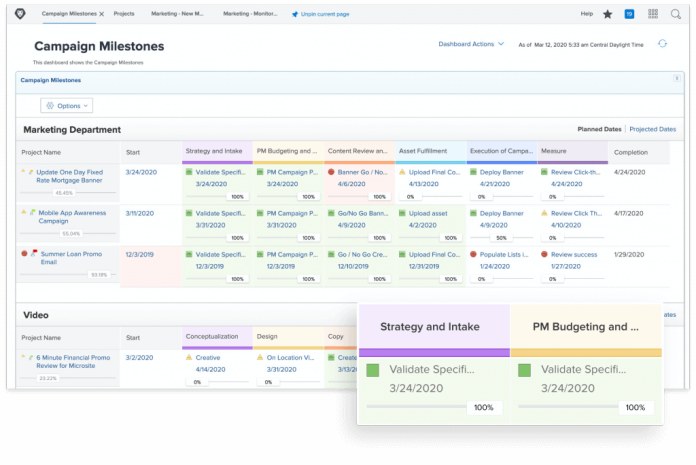 This web-based, user-friendly software features real-time reporting and issue tracking, both of which are very important in enterprise work management. It is a wholly inclusive software when it comes to managing projects with the option of prioritizing tasks and capacity planning tools. Collaborators are updated on the work in progress via its customizable dashboard, making Workfront one of the best project management software.
Pricing: Workfront's payment plans are available only on request.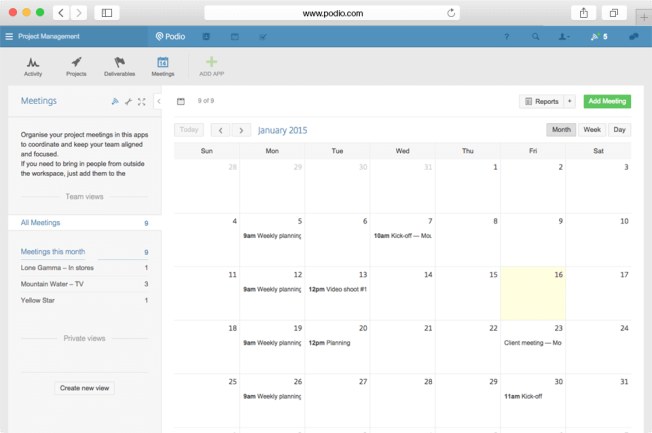 If you want a flexible online software that will seamlessly synchronize across your team, Podio is the right one for the job. Its real-time ability to work together on a project is among Podio's forte, but more. Its automation tools are unique and will save your team lots of time. Podio also ties your work together by easily integrating into other systems, and all that is compounded by an excellent support team in case you encounter some technical hitches.
Pricing: Like most on this list, there is a free version of Podio for up to five users. The standard monthly subscription is $7.20 per user.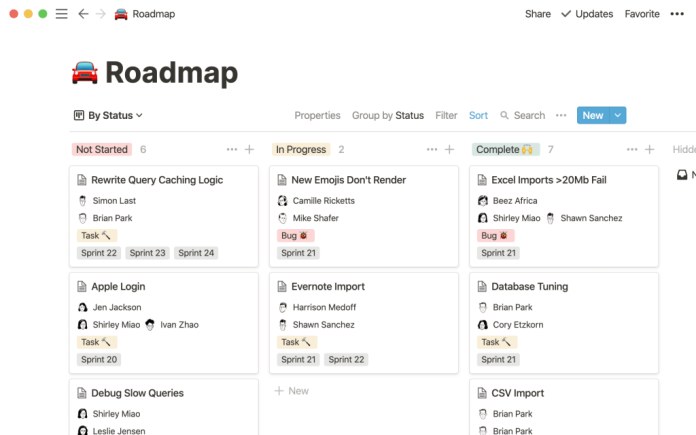 Notion is a versatile project management software. Everything is conveniently located in one place, and its ease of use is quite outstanding. Notion's structured workflows help streamline activities, and it's no wonder its rising popularity, especially among software-oriented teams. Your user experience with Notion will be terrific, especially if you are a fan of custom tools. Planning and discussing project ideas has never been easier, in addition to the ability to share files.
Pricing: There is a free version for individual use and a paid pro plan at $4 with a monthly plan for teams going for $8 per member.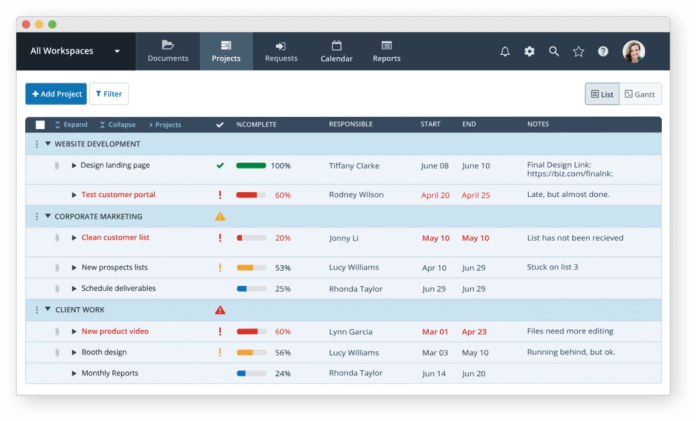 Workzone, as a project management software, enables project members to stay on top of their tasks through personalized to-do lists, and given that it was built by ad executives who wanted the best out of agencies, it is the perfect tool for marketing teams. Customization options, as well as Gantt chart features, are only a part of this unique software. Clients can also come on board, making them feel part of the process, which only adds more to its suitability.
Pricing: Workzone's pricing for a team starts at a monthly $24 per user.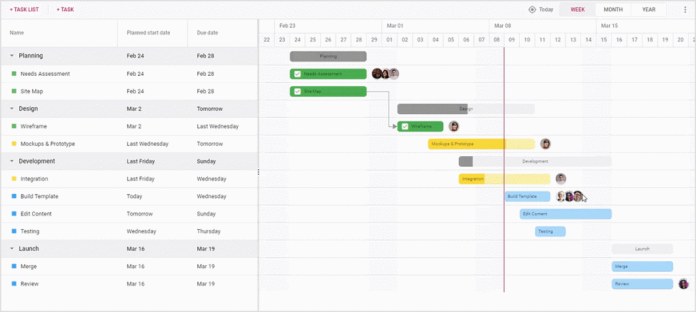 There is a reason Nutcache ranks among the best project management software. It is an all in one tool built for teams who need cutting edge solutions in working on projects, and it doesn't disappoint. From time tracking and billing functionalities, little you won't find with Nutcache, which is growing in popularity among project managers. With Nutcache, you can choose the duration of a project with defined goals, and you can easily track the progress on its intuitive board. Visualizations are appealing too, and the user interface is quite friendly.
Pricing: It provides a free version of the software, for up to 20 users, with a professional package starting at a $6 monthly fee per user.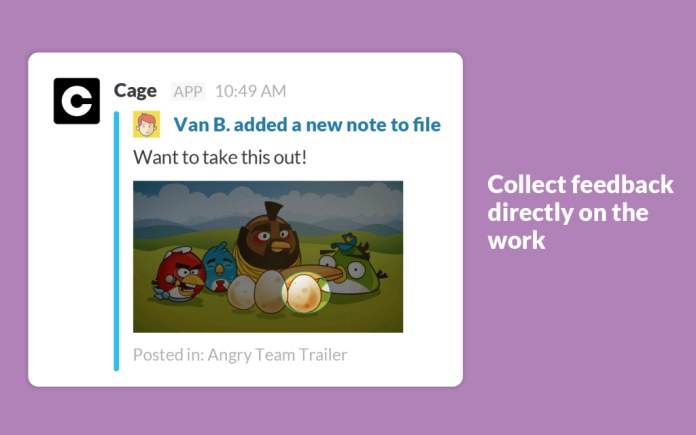 Cage project management software brings a whole new definition to project collaboration. It facilitates your team to have real-time discussions, make video calls, and interact via comments without leaving the app. It's all in one view of tasks per member, their progress, and workload make this software one of the best in project management. If you are looking for software with a streamlined workflow, seamless communication with the team, and ease of delegating tasks, Cage is the way to go.
Pricing: A free version is there with limited features, and the paid subscriptions range from $8 to $14, the monthly fee per user.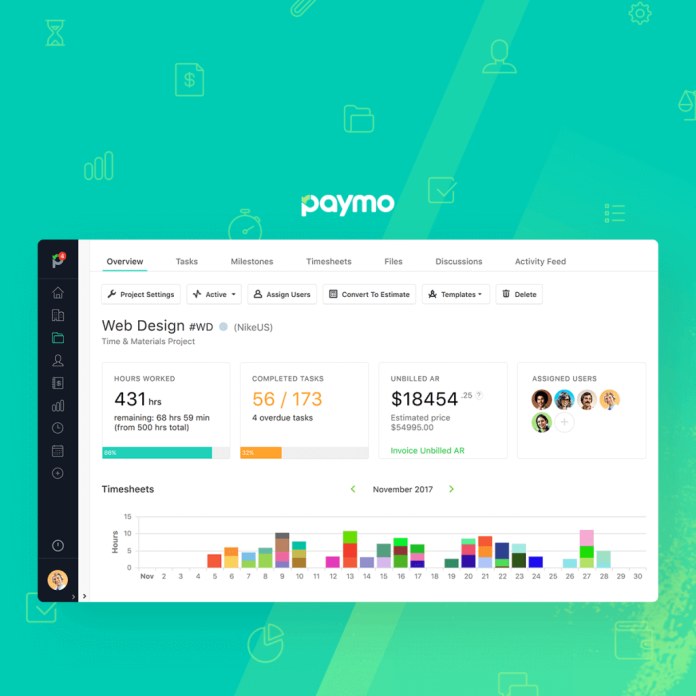 Paymo is a simple but powerful project management tool that brings efficient time and task management and project budgeting tools. This software's unique feature is that it enables you to automate time tracking by keeping your PC use tabs completely. This feature uses a desktop timer that categorizes your activities as time entries in a detailed report. Since it puts together most tools required for managing your enterprise, Paymo is highly recommended for project teams.
Pricing: Paymo has a small business package at a monthly $8.95 per user, with a $14.25 full-featured option for large businesses.
Conclusion
Project management software use is rising in popularity, especially in this age of working remotely. There are new releases as well as updates with innovative features on the existing software, so it is a landscape that is quite dynamic. While there can't be said to be one supreme software to manage your project, suitability depends on your end objectives and the nature of your project. Some software is designed for a specific niche, and careful analysis ensures that you pick the best project management tool for your project team.