What is Password management software?
Password manager software stores the various accounts' login information and automatically enters them while login into the website. The automatic password generation feature available in password managers helps you create strong, unique, and random passwords. The login data is encrypted and stored in the user's local memory or cloud storage. Password manager software helps prevent hacker attacks like keystroke logging and also no need to remember multiple passwords.
Password manager software enables you to choose a master password while creating a new account. Controls access to your password management database. The master password can be connected to the active directory, and you can use this master password to login to computers, send emails, etc. When your passwords need updating, you only need to change the master password.
Features of a Password Management Software
List of Password Management Software
When you start looking for the best password management software, it is easy to get overwhelmed with the list of options available. Here is the handpicked list of password management software to choose as per your requirement: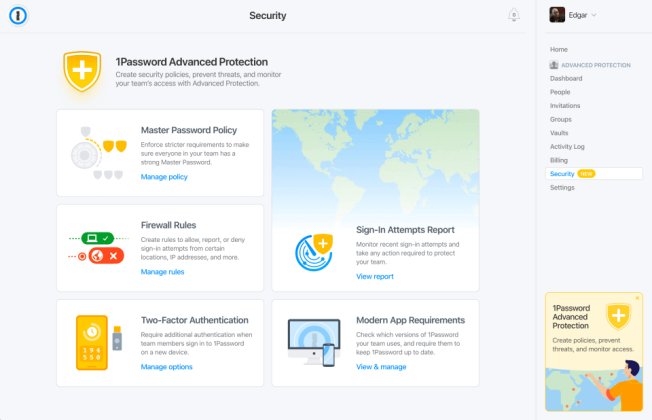 1Password Business is a scalable, secure, and easy-to-use password manager trusted by the world's leading companies. Allows employees to use unique, strong passwords for Multi-Factor Authentication (MFA) accounts, so your business is always protected. 1Password Business makes it easy for employees to stay safe online. Enables users to set their security policies, add rules, and defend against rogue access attempts.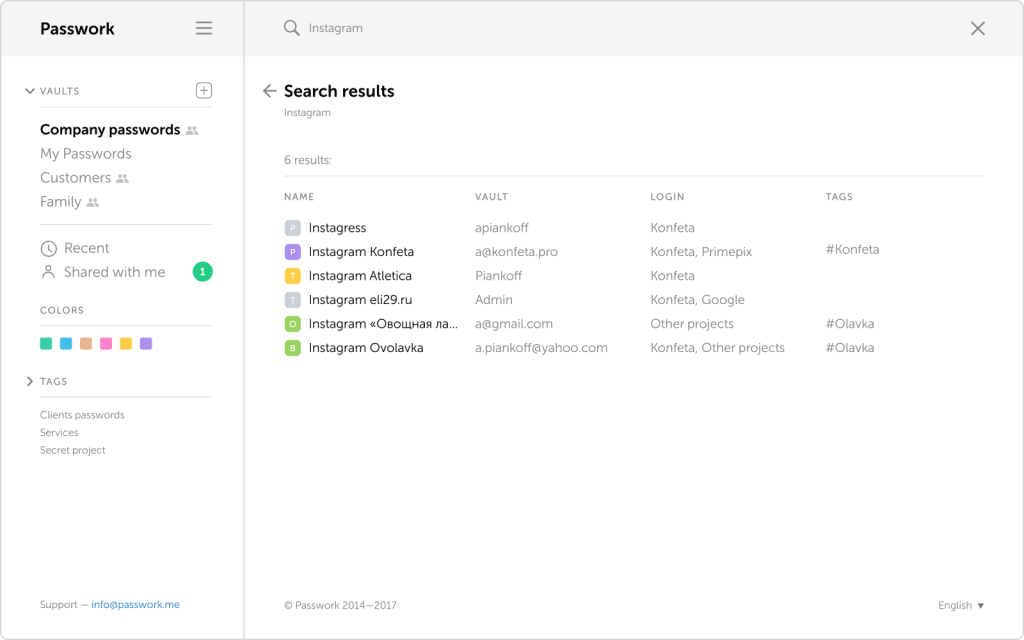 Passwork is a cloud-based password management software – available as a SaaS or via on-premise installation – that targets corporate businesses' needs. It is designed to assist collaboration between groups and teammates while also suitable for individuals. The system guarantees the safe storage of an unlimited number of passwords in a structured context. Passwords are arranged into secure "vaults" and folders so that teammates can be invited by email to have shared accessibility, using special codes to allow those users not already registered with Passwork.
Passwork password management software is multi-lingual for international use and supported by its API and companion native application for Android and iOS devices.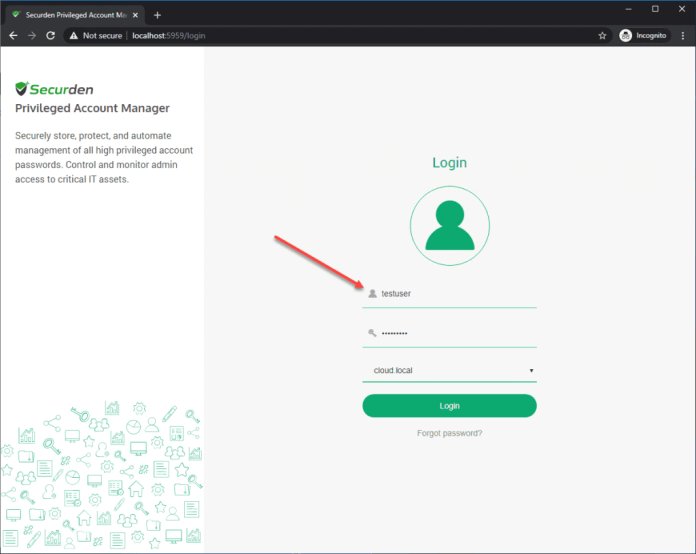 Securden is the most secure, web-based password management software for teams of all sizes. Securden locks down passwords, files, access keys, and other sensitive data in a central vault and protects them and the reports and logs provide complete visibility on who has access to what data. Securden password management software also throws light on password protection across the organization and helps administrators control internally.
Securden also tracks all access to shared accounts, and activities can be directly traced to individuals. Sensitive data are encrypted using AES-256, the military-grade algorithm.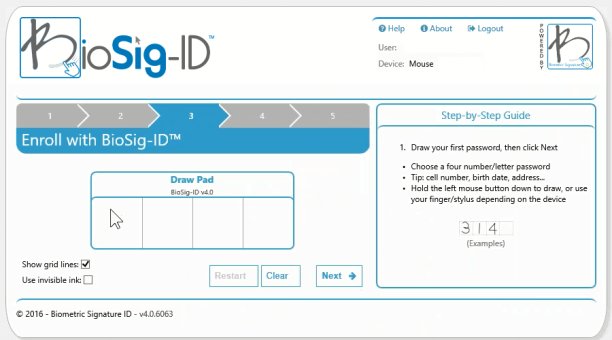 BioSig ID is a biometric gesture password solution. The biometric gesture software measures every user's unique way moves their finger, mouse, or stylus when they authenticate with their password. Biometric identifiers such as the length, speed, angle, direction, and height of each stroke are collected by the software to generate its unique biometric profile. In seconds, after drawing only 3-4 characters, BioSig-ID software establishes whether the user registered in the same person trying to access the account.
KeePass is an open-source password management solution, which helps you to manage your passwords securely. Allows users to store all their passwords in one database, locked with a master key. So, you only require to remember one master key to unlock the whole database. Database files are encrypted using the best and most secure encryption algorithms currently known (AES-256, ChaCha20, and Twofish).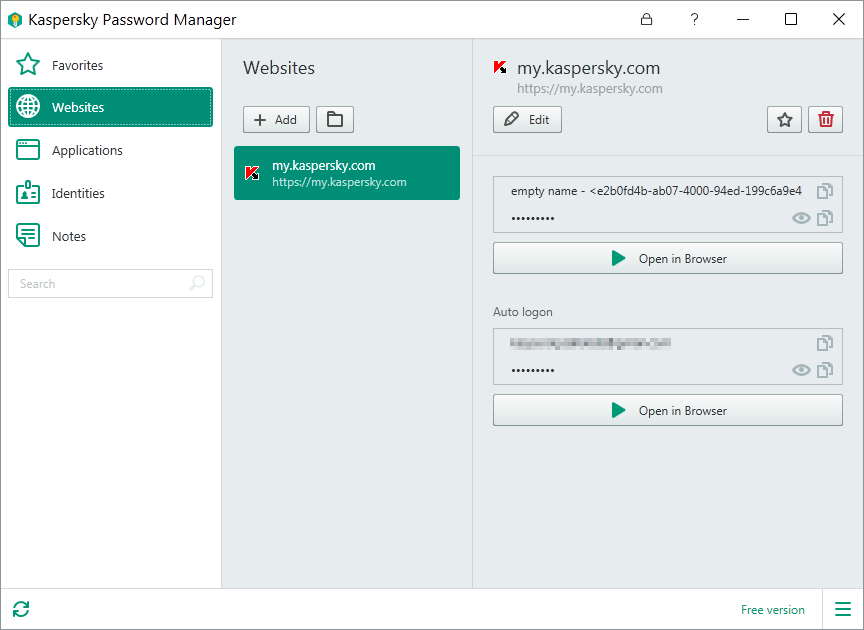 Kaspersky Password Manager is known for simple and straightforward solutions. Performs most of the standard password management tasks, plus it offers a permanent free version and includes useful document scanning tools. Users can access it with a master password or your fingerprint on your mobiles. Provides secure storage for your passwords, addresses, bank card details, passport, driver's license and syncs them across all your devices, giving you faster access to your online accounts. Kaspersky Password Manager runs on Windows, Mac, iOS & Android devices with one license.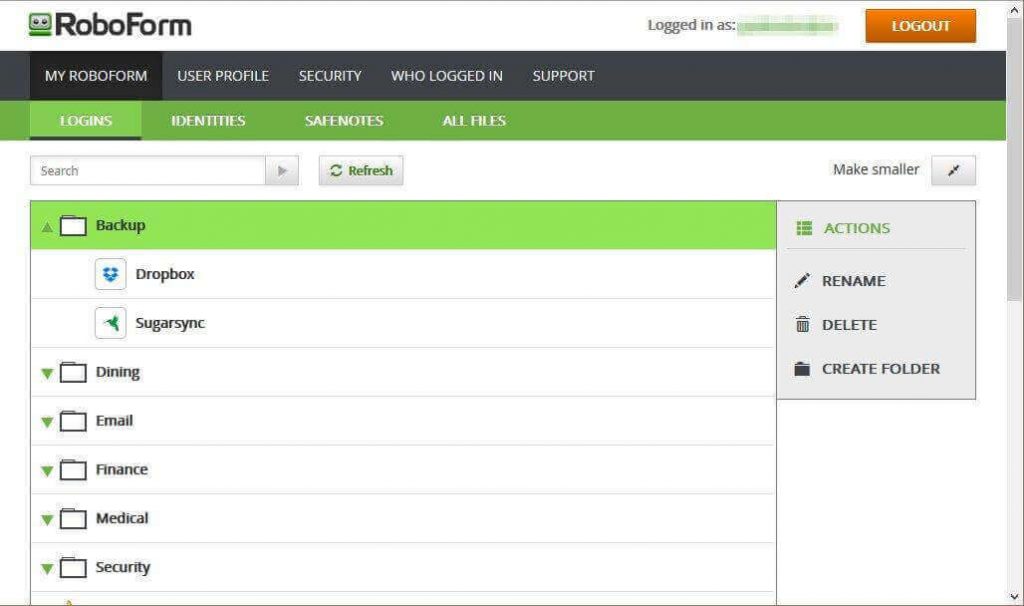 RoboForm enables you to create an account by entering your email address and setting a Master Password. It is the one password you need to remember. RoboForm automatically saves new passwords as you log in to your online accounts and save time by logging with a single click or tap. RoboForm extensions are available for all major browsers. RoboForm password management software runs on multiple platforms, including Windows, Mac, iOS, Android.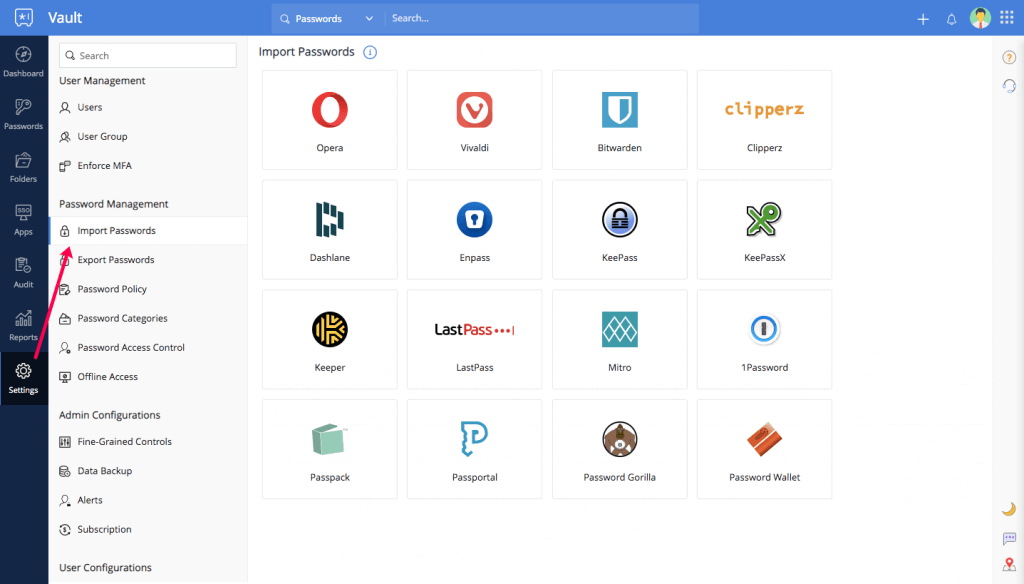 Zoho Vault is a business application that provides a particular user with a comprehensive suite of password management features that include business-friendly user management and collaboration. The tool enables users to store, share, and manage passwords from anywhere securely. Zoho Vault password management software allows users to create different vaults or chambers and specify which are accessible to fellow team members and remain private and confidential.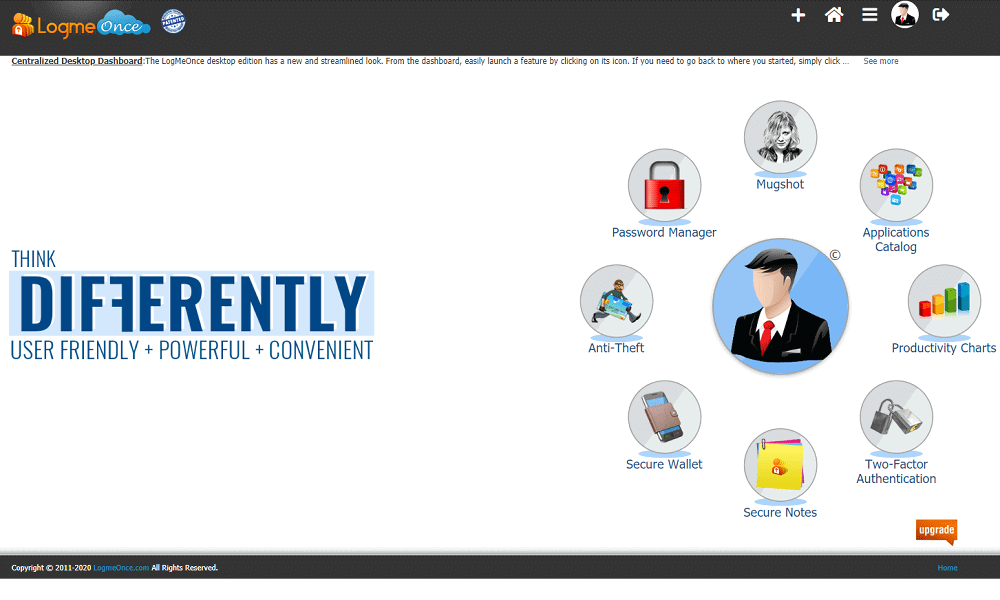 The LogMeOnce password manager is an ambitious tool. It allows you to access your saved passwords. Provides a secure Single Sign-On (SSO), Matures Identity Management (IDM), and a user-friendly dashboard that facilitates easy and secure access to all of your account's applications. LogMeOnce password management software provides real-time visualization for managing connections to your mobile devices and on the computer.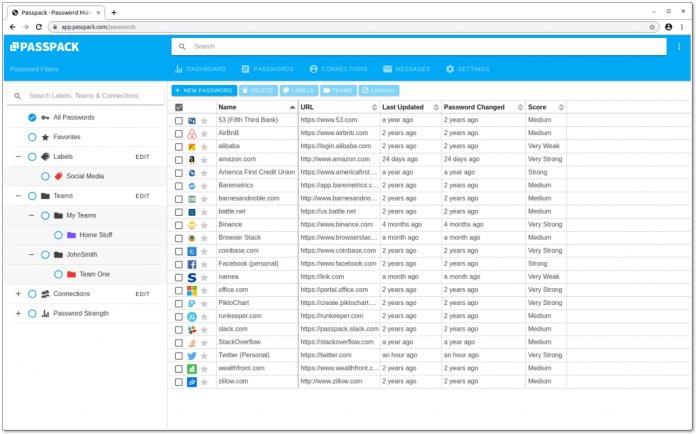 PassPack is a team password manager built to help small businesses and enterprises to share unique passwords safely. A web-based solution and users can access it from any device such as mobile, tablet, or PC. Works on strong encryption that allows users to share login details with colleagues securely. PassPack password management software is a reliable platform that keeps the user's data safe from hackers.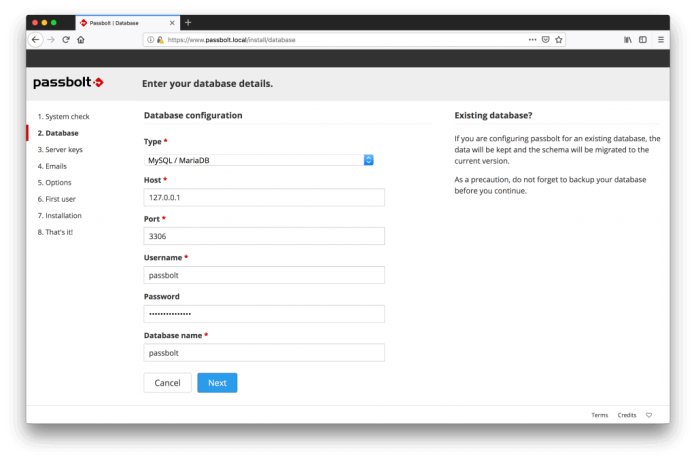 Passbolt is a free and open-source password manager that allows team members to store and share credentials securely. Such as your office's wifi password, the administrator password of a router, or your organization's social media account password can be secured using pass bolt. Passbolt servers never access your passwords. Passwords are encrypted on the client-side using a browser extension. The browser extension uses OpenPGP, a standard that provides a combination of strong public-key and symmetric cryptography.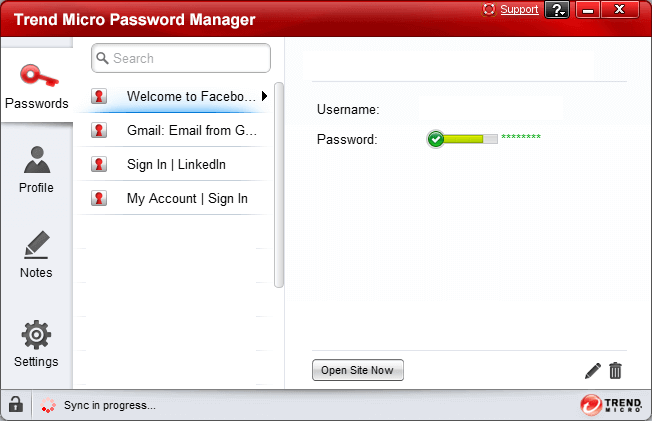 Trend Micro Password Manager provides features like password generation, password capture, autofill, and a secure protected "vault" to store your credentials. Its password manager works entirely in your browser. It installs a launcher for Windows or Mac that opens a web portal called the Management Console. Trend Micro Password Manager software syncs your passwords and personal data across all your macOS, Windows, Android devices, and iOS with the same functionality.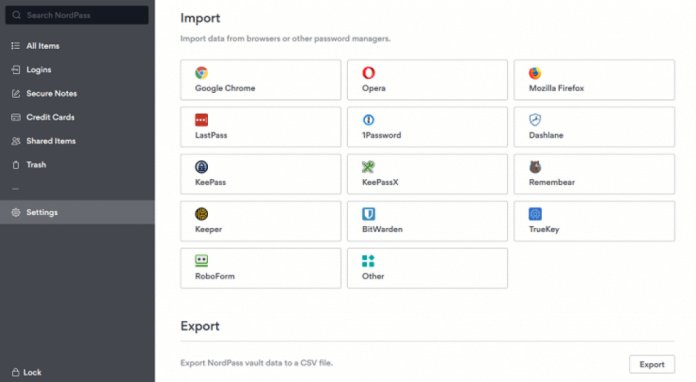 NordPass, store your passwords in the cloud and access your desktop, mobile, or favorite browser. Users can use the NordPass built-in password generator to create strong passwords whenever they need a new password. NordPass password management software identifies the passwords you store in your browser and helps you to import them. Allows users to import them in bulk using a CSV file from other password managers.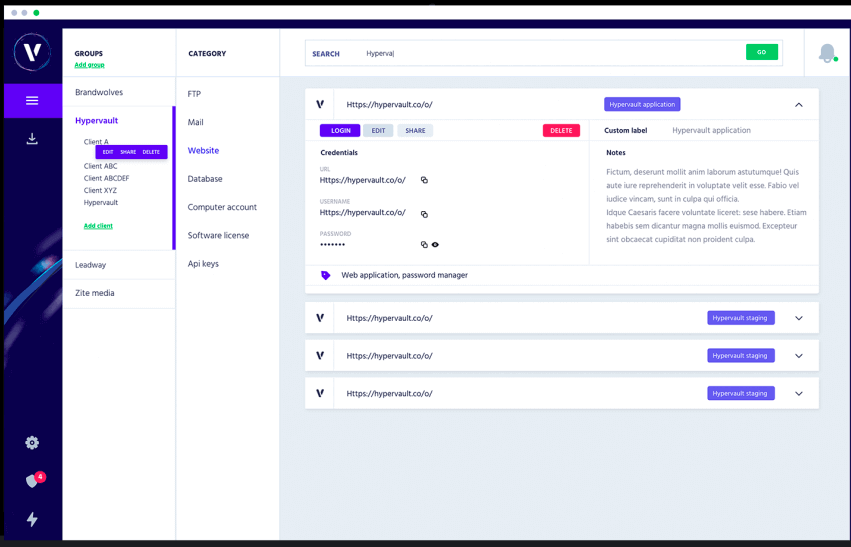 Hypervault is a password manager for teams and companies. It manages your (client) data. It safely stores account information and makes it easy to share with co-workers, team members, and clients. The interface is clean, entirely dedicated to structure and speed, and manages everything in one dashboard. Hypervault password manager software also allows you to upload a CSV-document from other password managers.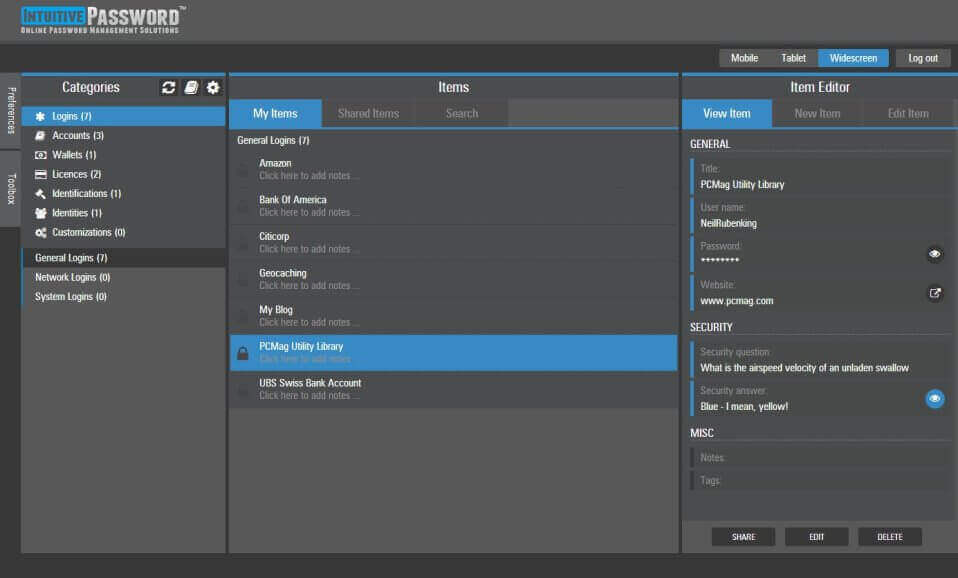 Intuitive Password enables users to manage their logins and passwords, and it's easy to have a unique password for an online account and improve your online security. Automatically syncs across all devices, and users can easily access their accounts, profiles, etc., via their computers and mobile devices. Intuitive Password management software is a military-grade password manager that protects your confidential data and passwords.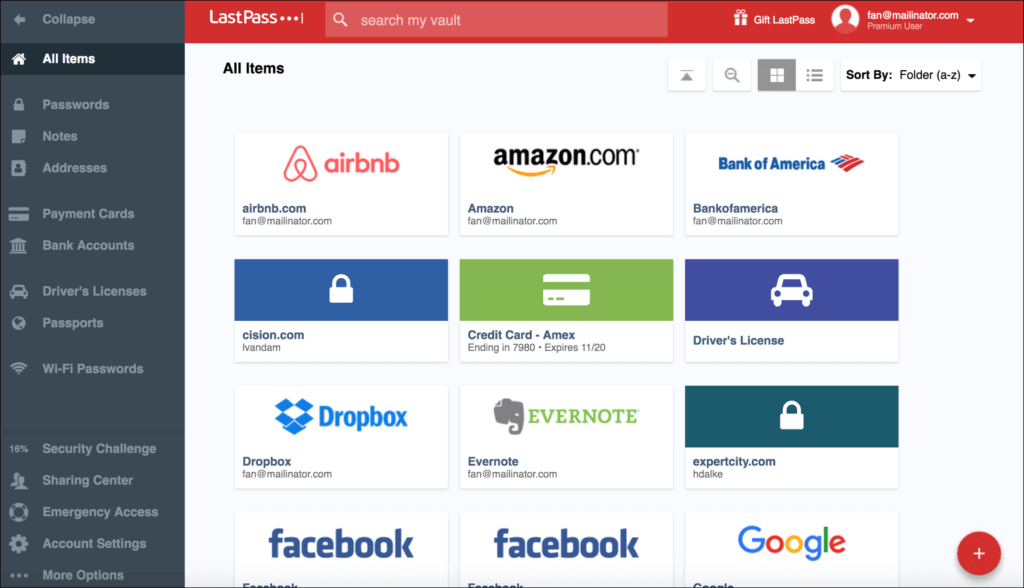 LastPass is a password management software that helps you to manage your passwords. It provides password generation, management, and deployment. LastPass connects a local password manager with cloud-based storage, and your password database is decrypted on your device locally. Your passwords are only accessible via local decryption or by logging into LastPass's secure website using your master password. LastPass password management software encrypted with 256-bit AES encryption.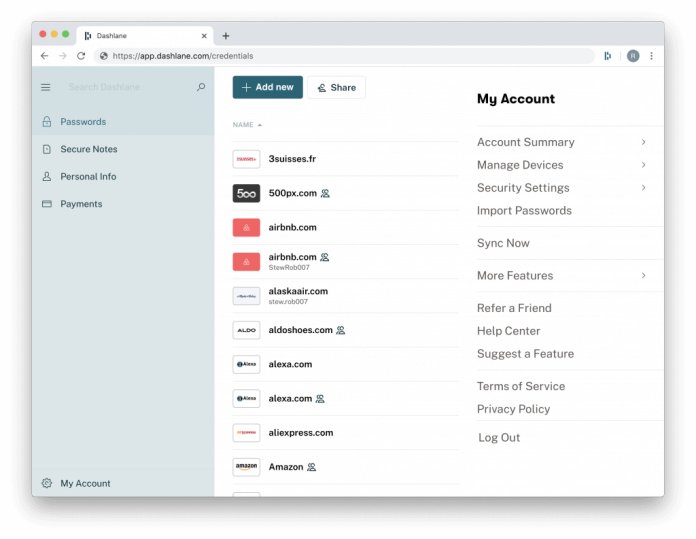 Dashlane generates randomized, strong passwords for every account and autofill logins of payment details instantly and personal info without compromising your data security. Dashlane password management software works on every device and browser, making the internet safer and easier to navigate at home, at work, school, etc.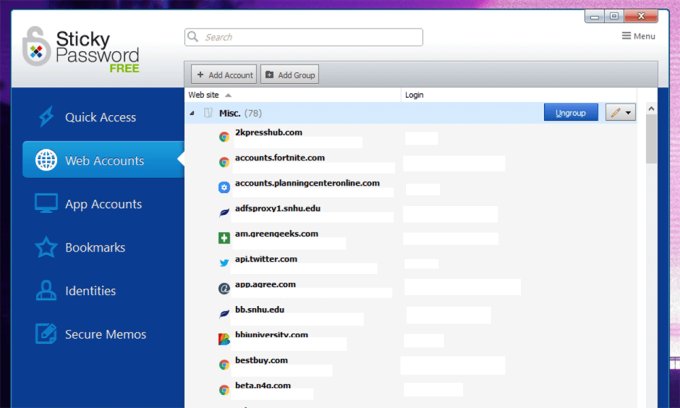 Sticky Password is a software solution designed to help people protect multiple accounts with strong and unique passwords. Securely stores all your login credentials. Sticky Password management software manages and removes access to your online accounts to set permissions to other people. Keeps an encrypted copy of your cloud data to sync your passwords between devices.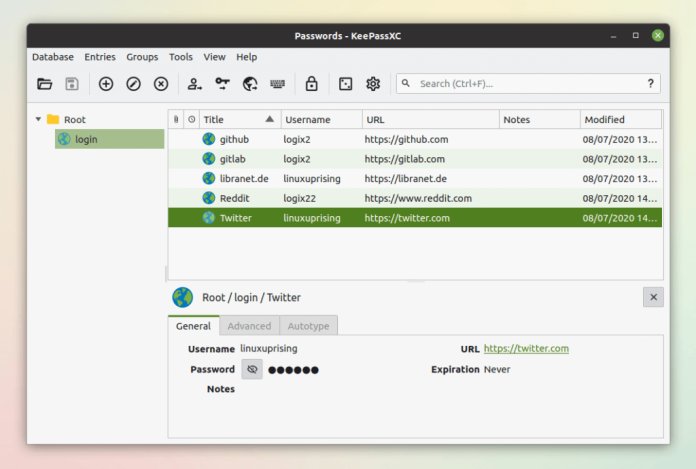 KeePassXC is a cross-platform password manager that enables you to store all of your passwords in one location. Creates and keeps passwords for you, so you can use many different passwords on different sites and services without memorizing them. You only require to remember one master password that allows you to access the encrypted password manager database.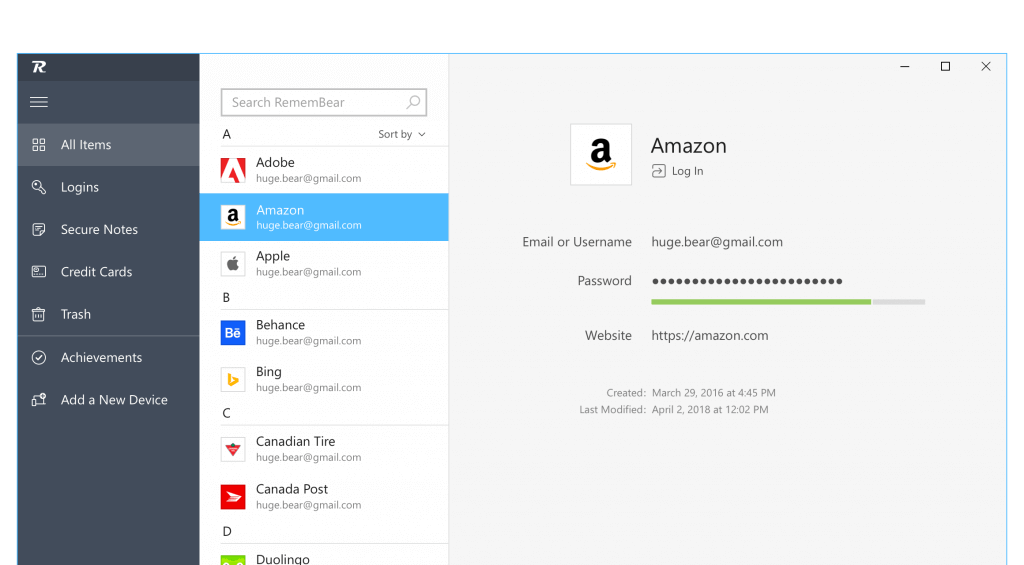 RememBear password management software memorizes and manages all your passwords, and it does so with an endearing interface that frequently involves animated bears. This password manager handles the essential tasks of capturing and replaying passwords, and it syncs across all your Android, Windows, macOS, and iOS devices.
Types of Password Manager
Cloud-based password manager: Saves your encrypted passwords on the service provider's network, and the service provider is directly responsible for protecting your passwords. It is available in different forms, such as a browser extension, desktop app, or mobile app.
Desktop-based password manager: Saves your passwords locally on your devices, such as on your laptop, mobile, etc. You can't access those passwords from any other device if you lose the device. Locally installed password managers are an excellent option for people who don't want their data stored on someone else's network.
Conclusion
The decentralized process of password management leads to system lockout and forgotten passwords. When your password leaks, malicious individuals have an email address, username, and password combination to try on other websites. Password manager software allows you to implement best security practices comfortably and reduces the risks for you and your organization. Password manager software prevents your team from reusing the same password on multiple devices. Creates stronger passwords by default and also makes it easier to rotate credentials.