What is an Employee Training Software?
Employee Training Software helps administrators create, distribute, and manage educational content delivery. It can be hosted as a stand-alone product on the company server or as a cloud-based platform. Enables an administrator to upload learning content, serve notifications, and deliver lessons to students, such as quizzes, tests, and assignments. It provides all students and instructors easy access to courses while administrators can monitor students' progress and make improvements.
Employee Training Software allows instructors to communicate with students through direct messages, mobile notifications, and discussion forums. Enables employers to provide training to an employee through various education and training programs. It also automates many learning processes, including scheduling, invitations, and follow-up.
Features of an Employee Training Software
List of Employee Training Software
When you start looking for the best employee training software, it is easy to get overwhelmed with the list of options available. Here is the handpicked list of an employee training software to choose as per your requirement: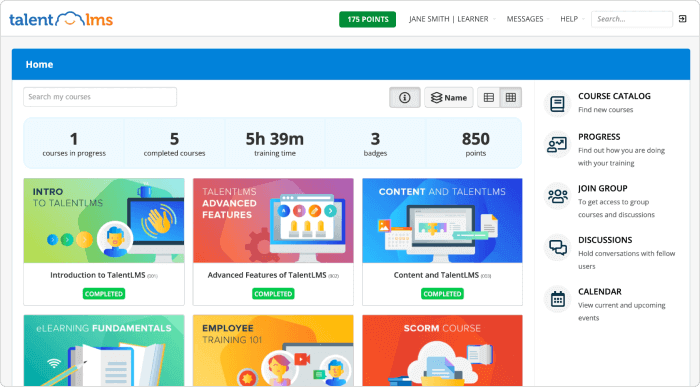 TalentLMS is a cloud-based employee training software that supports enterprise-level learning initiatives. It enables organizations to build separate environments with personalized themes and unique sets of courses. Allows you to build and deliver new courses by efficiently reusing existing learning material and importing content from online sources. TalentLMS employee training software lets you organize your users, track their activity and performance, and generate reports to assess their progress and adjust your training program accordingly.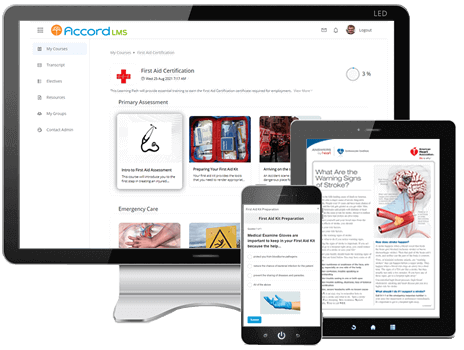 Accord LMS is a cloud-based employee training software that provides online courses, instructor-led training, certification, compliance management, gamification, etc. Its drag-and-drop features streamline the organization of learning content into folders and courses for different groups of learners. Accord LMS employee training software allows you to customize a page layout, branding, and colours to suit your preferences. It serves customers across various businesses such as education, technology, healthcare, etc.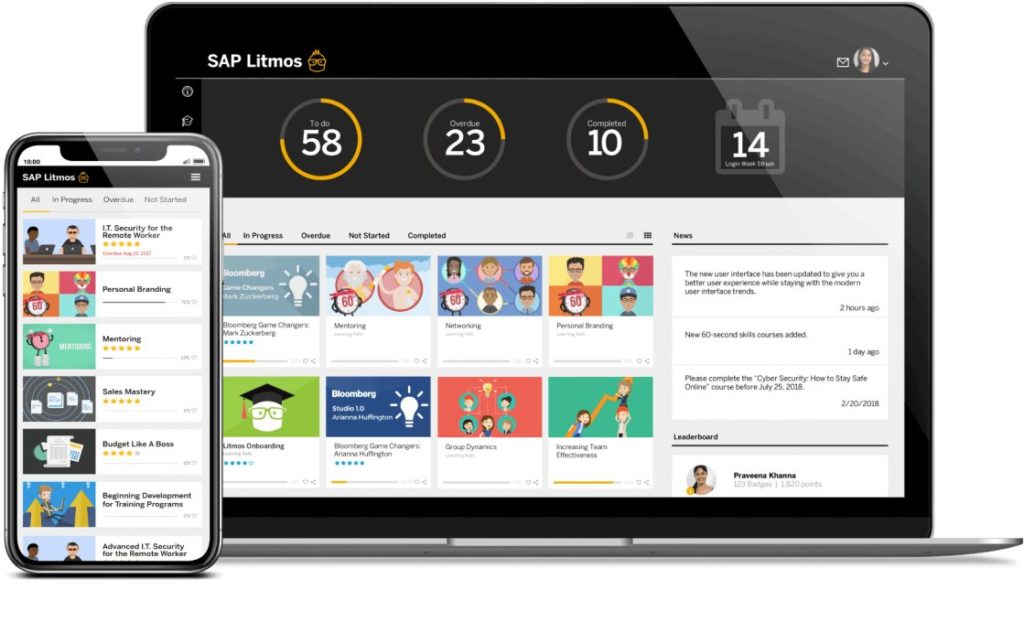 SAP Litmos is a cloud-based employee training software that unifies learning management, the extended enterprise, and a content management system to meet any organization's training needs. Allows content to be consumed on any device and within the applications. SAP Litmos employee training software empowers personnel with the knowledge that drives better customer experience, improving KPIs across the enterprise. Provides an API allowing users to share information between the LMS and their other systems seamlessly.
SAP Litmos employee training software lets users create interactive courses directly on the dashboard and implement leaderboards, points, badges, and other gamification features to motivate your team. Allows users to display all reports and summaries as charts or tables and can be easily exported as CSV and PDF files.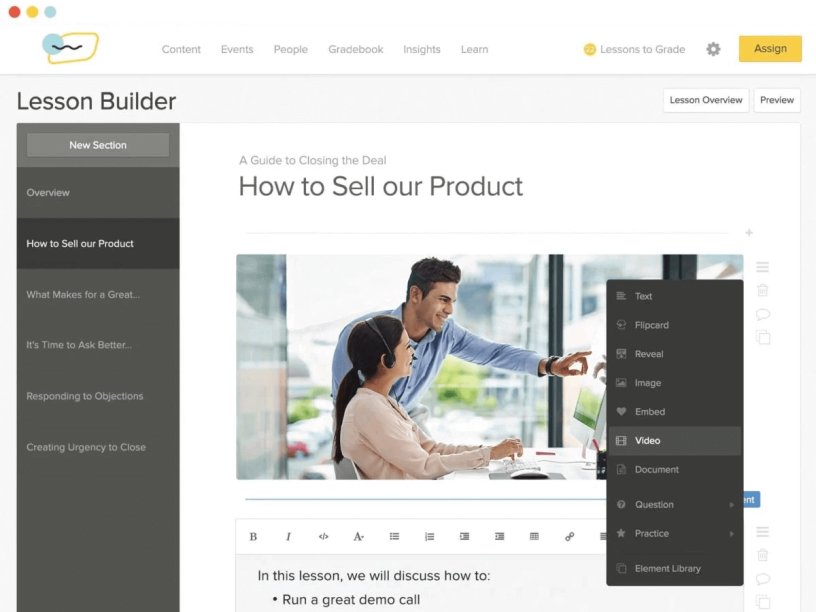 Lessonly is a cloud-based employee training software that allows users to build, share, and track training materials and activities. Suitable for customer service teams, sales teams, and human resources. Lessonly LMS software allows you to customize as per requirements by incorporating a logo, colours, and a personalized URL. Users can quickly share work knowledge and best practices with teams and co-workers. Lessonly employee training software enables you to integrate with your existing workflows and third-party applications such as Salesforce and Slack.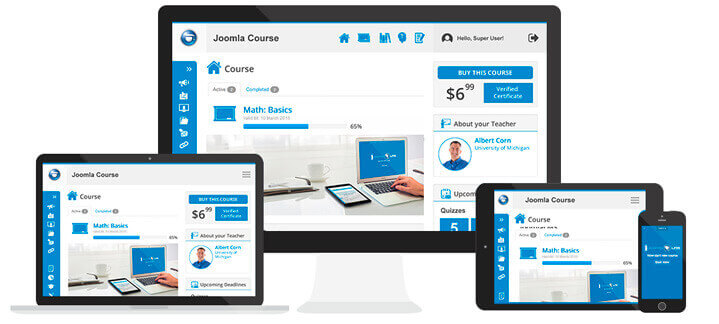 JoomlaLMS is a cloud-based employee training software that provides training, self-assessments, and conferencing tools. It is suitable for developing and selling instructional materials. JoomlaLMS software allows users to customize course materials and add logos, colours, and themes. It can be deployed on-premise, especially for companies that prefer to keep their data on internal servers.
JoomlaLMS employee training software allows users to integrate with 8000 extensions available in Joomla. It also provides a multi-language user interface, chat functionality, learner performance tracking, and reports.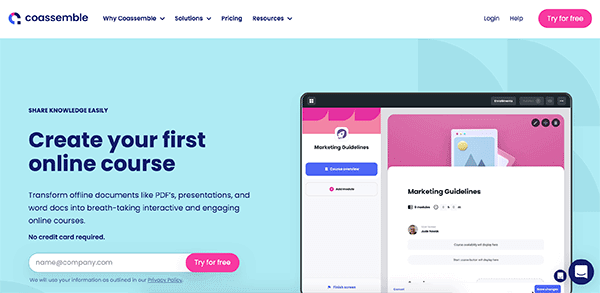 Coassemble is a cloud-based employee training software for businesses of all sizes. It provides a simple, intuitive way to integrate your eLearning experience with your training delivery. Allows you to create and share online training materials. Provides unlimited course creation and online storage for your course materials and allows you to add existing training content. Coassemble employee training also provides support via live chat, email, and over the phone.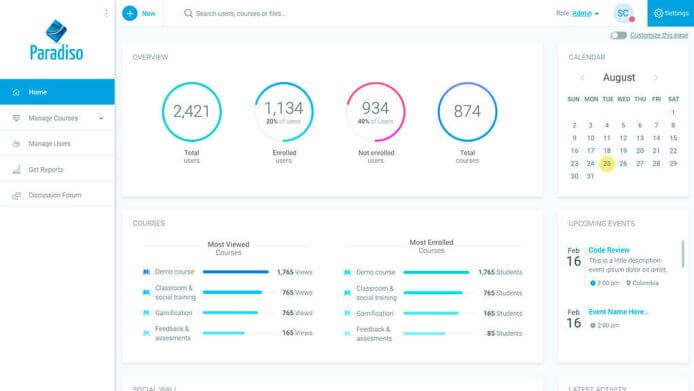 Paradiso LMS is an employee training software that provides multi-tenant licensing to customers, allowing businesses that sell eLearning courses to control their learning management services. Allows the educational and corporate sectors to train their staff or students. Paradiso LMS employee training software provides an e-learning tool with forums, chat options, and social walls similar to Facebook to encourage social learning.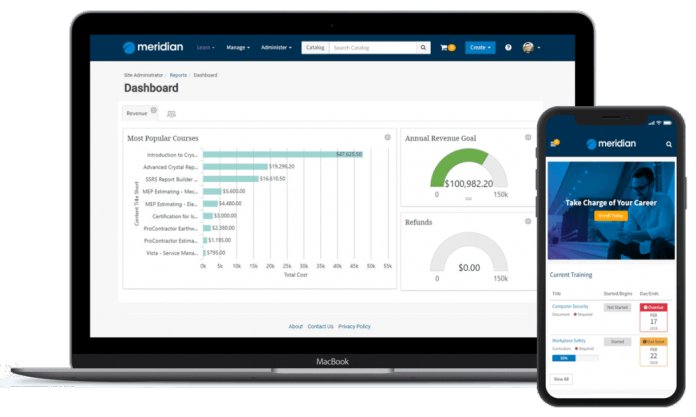 Meridian LMS is an employee training software that provides different delivery models to meet your organization's unique requirements, including on-premise or hosted via a multi-tenant cloud environment. Enables you to manage personalized training programs, support compliance initiatives, meet licensing and certification requirements, track competencies, etc. Meridian LMS employee training allows users to integrate their corporate domain identity and brand into the Meridian LMS.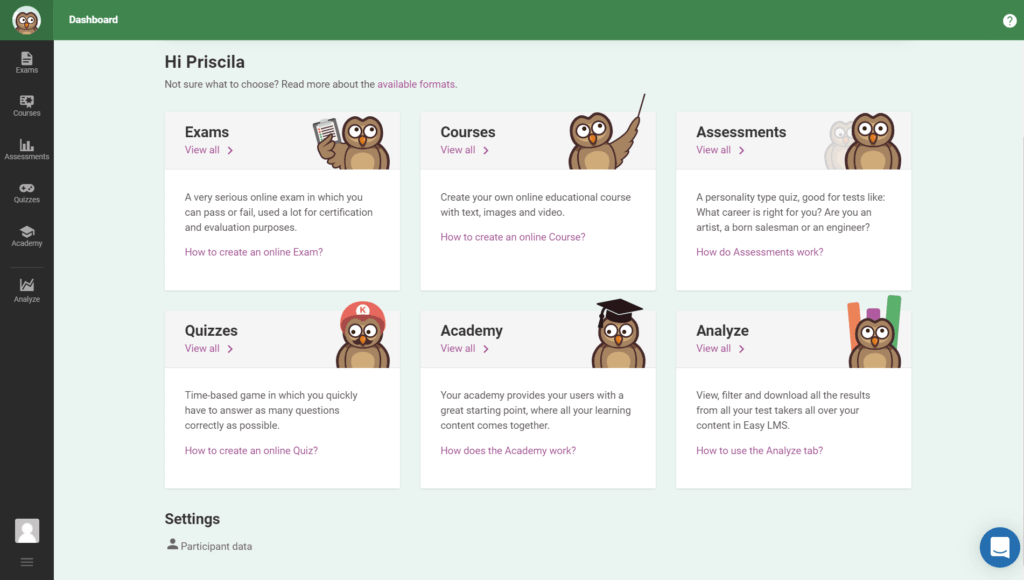 Easy LMS is a cloud-based employee training software designed for all sizes of businesses. Enables users to create online courses with content, videos, images, practice questions, exams, and certification. Allows self-registration, self-paced learning, and the functionality to embed students' platforms' courses. Easy LMS employee training software enables users to create a report for tracking results, examination statistics, and student progress.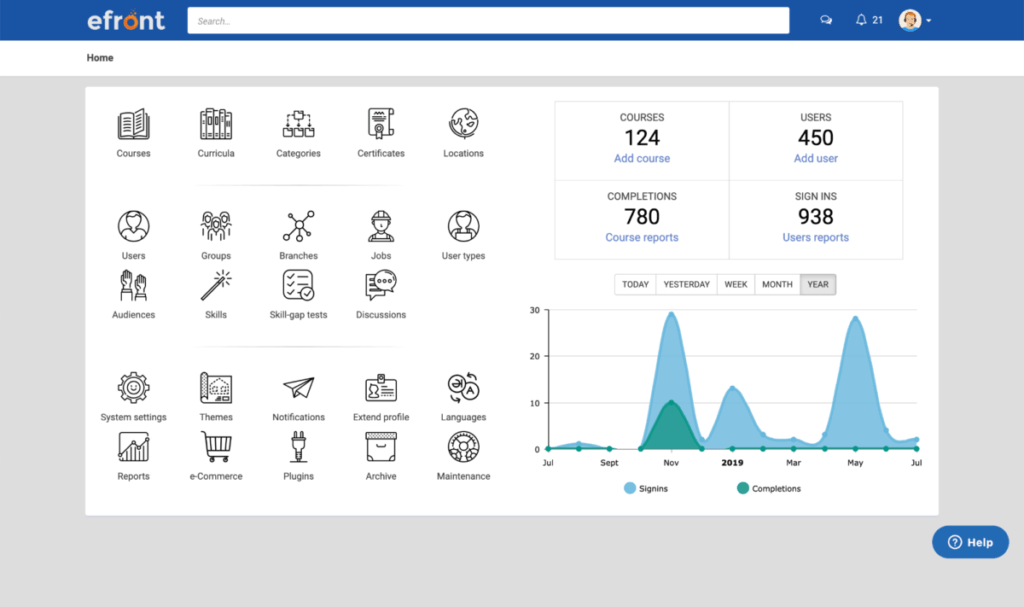 eFront LMS is a cloud-based employee training software that helps enterprises educate or train staff or customers quickly and conveniently. It provides you complete control over training modules, data, and eLearning environments. It also provides rich communication modules, gamification features, and pre-built connections to valuable learning management tools such as video-conferencing and content management systems. eFront LMS employee training software allows you to store data into a scalable file repository to have them at any time you need.
Conclusion
Employee Training Software helps administrators assign new user credentials and schedule courses to be completed. Allows users to track learner progress with reporting features. Allows the organizations to quickly generate training reports on an overall or user/student level basis. Training and teaching via employee training software also reduce employee travel and optimize training expenditure.
Featured Image Courtesy – Photo by ThisisEngineering RAEng on Unsplash