What is a Data Management Software?
Data Management Software converts various data into a single storage container or aggregates diverse data into a consistent resource, such as a database. Enables users to optimize, secure, and manage large sets of data. Data management is the method of collecting, keeping, and using data efficiently, securely, and cost-effectively. Data management aims to help organizations, people, and connected things optimize data within the bounds of policy and regulation to make decisions and take actions that maximize the organization's benefit. Managing digital data in an organization includes a broad range of tasks, policies, procedures, and practices.
Data Management Software also looks at the life cycle of data to provide security in all phases, such as data storage, data generation, and eventual data disposal. Data administrators need to set time frames for data life cycles to control the system's maintenance burden.
Features of Data Management Software
List of Data Management Software
When you start looking for the best data management software, it is easy to get overwhelmed with the list of options available. Here is the handpicked list of data management software to choose as per your requirement: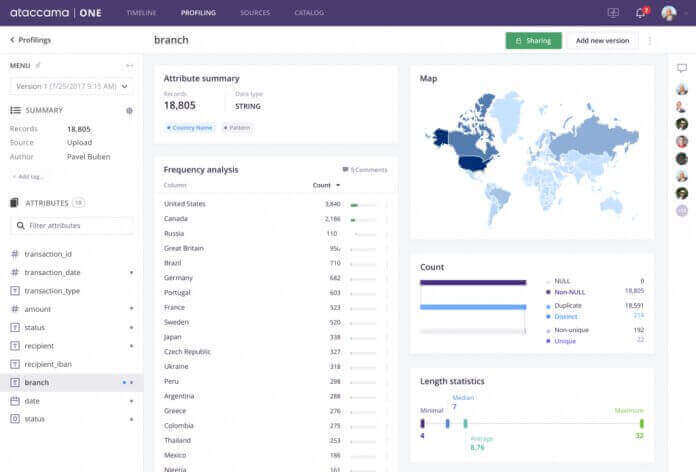 Ataccama ONE is a master data management product that offers an intriguing list of capabilities for many use cases and offers a machine learning-centric user interface and a data processing engine responsible for data transformations, evaluating business rules. The platform supports data, domain, and a variety of integrations. Ataccama ONE is also self-driving data management & governance platform combining collaborative data stewardship, machine learning, multiple deployment options, and enterprise-proven capabilities.
Ataccama One data management software allows companies to use an extensive set of predefined algorithms. Its data profiling helps users to learn about the critical patterns in their data. Finds duplicate records and uses multiple edit distance metrics to reveal hidden relationships in the data.

Cloudera provides a data storage and processing platform, proprietary system, deployment, operations, and production management. The world's leading organizations trust to solve their most challenging business problems with Cloudera Enterprise, the fastest, most comfortable, and most secure data platform. Cloudera also enables its user to capture, store, process efficiently, and analyze large amounts of data, empowering them to use advanced analytics to drive business decisions quickly.
Cloudera data management software is explicitly designed for critical data management environments. It is the world's most popular open-source Hadoop-based platform, advanced system, and data management tools.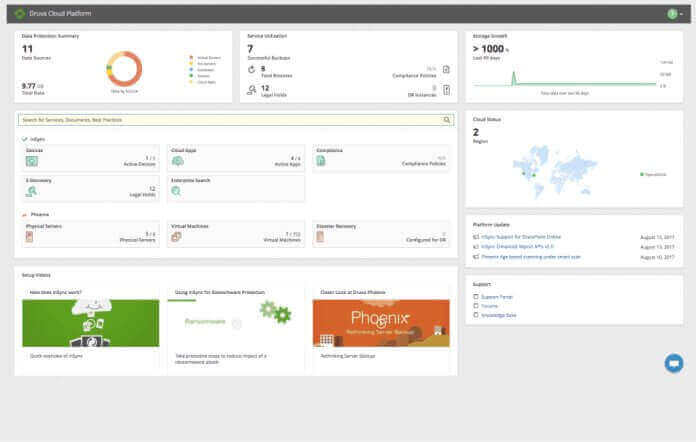 Druva provides a platform for data protection across data centers, cloud applications, and endpoints. Securely backup and recover data with the scale and simplicity of the public cloud. Enforce data governance and extract more intelligence with search and analytics to unlock your data's full value. Its Cloud Platform is built on AWS and offered as-a-service, providing globally accessible, infinitely scalable, and completely autonomous enterprise data resiliency. Its enterprise data protection solution empowers your organization with more intelligence about your data.
Druva patented cloud architecture transforms backup data into an asset, making it more open and accessible so customers can streamline governance, improve cyber resiliency, and gain critical insights to uncover opportunities and expedite decision making.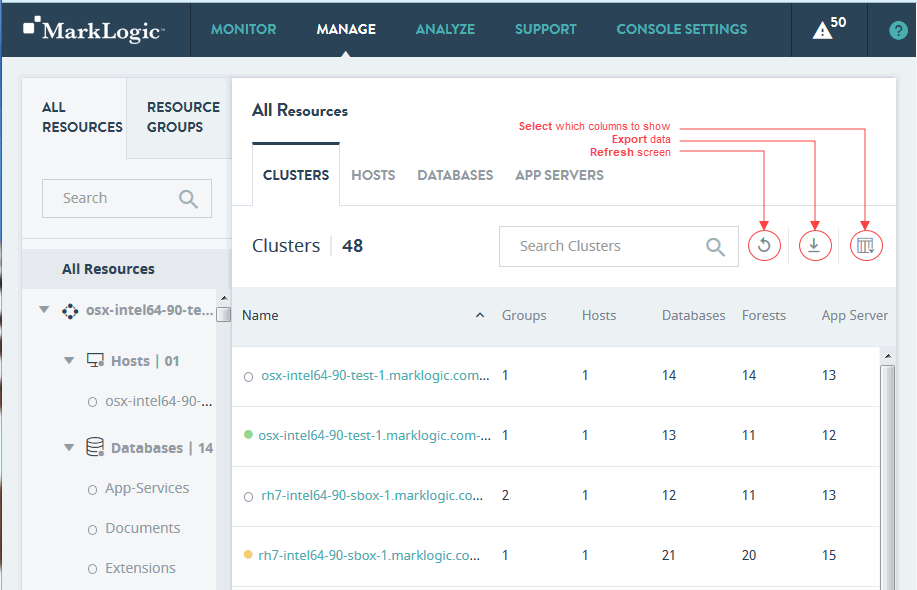 MarkLogic offers a transactional and operational enterprise database designed to integrate, manage, store, and search data. Organizations can ingest unstructured and structured with a flexible data model that adapts to changing data. Allows data integration, saves time during the curation process, allows users immediate access to ingested data, and enables users to ask complicated questions regarding integrated data. MarkLogic data management software provides data security features like data loss prevention policy, client-managed encryption keys, and attribute-based access control for highly reliable access to sensitive and personal data.
MarkLogic Server also has a search engine built into its core. Requires less time and effort to configure and develop indexes for standard queries, eliminating the requirement for a bolt-on search engine for full-text search. Natively stores JSON, XML, text, and geospatial data.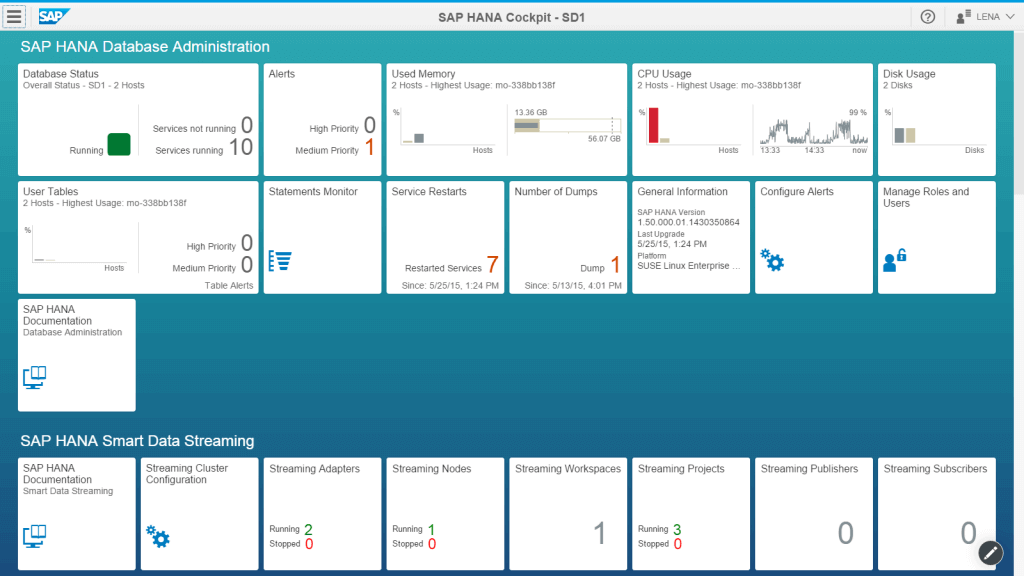 SAP HANA enables users to collect and combine all data types and enhance data governance, orchestration, and monitoring. Users can create a unified view of data with smart data integration that allows advanced applications and data management. Makes a central metadata management catalog that includes the crucial awareness of business processes, context, and industry models. Provides built-in knowledge that empowers organizations to collect metadata and know how to use and manage it to maximize its value.
SAP HANA data management software service is available for consumption via SAP Cloud Platform on Google Cloud Platform and Amazon Web Services. This type of cloud portability is essential and central to the SAP HANA Data Management Suite strategy. Users can use data management services across multiple cloud platforms.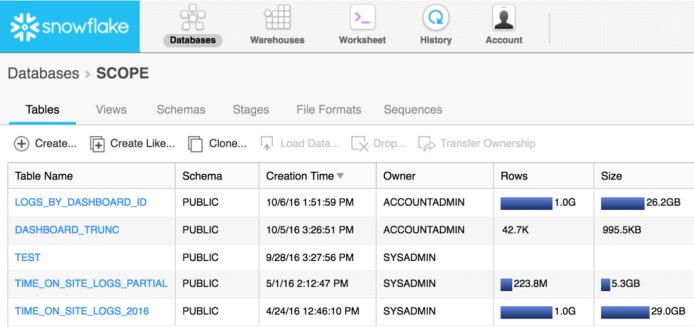 Snowflake cloud data platform allows you to securely access the Data Cloud to share live data with your business partners, customers and connect with thousands of other organizations doing business as data consumers and data service providers. Snowflake data management software also enables you to analyze, integrate, and share previously siloed data in governed, secure and compliant ways. You can achieve all of these benefits via a single and seamless data experience that unites multiple clouds and their geographic regions.
Snowflake virtual warehouse provides all the required resources, such as CPU, memory, and temporary storage, to perform a Snowflake session. Connects to databases very quickly and uses any of the supported ODBC drivers for Snowflake.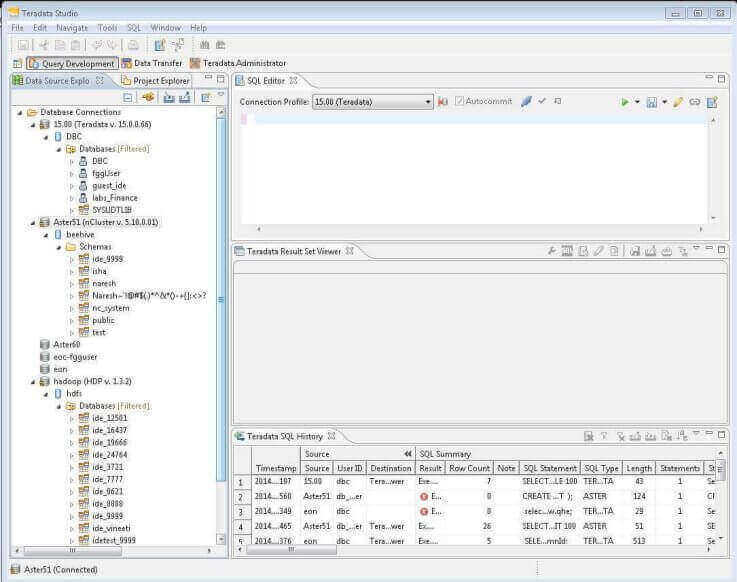 Teradata is a fully relational database management system. Suitable for building large-scale data warehousing applications. The Teradata database system is based on Massively Parallel Processing architecture. MPP architecture splits the workload evenly across the entire system. Divides among its processes and runs them parallel to ensure that the task is completed quickly. Teradata data management software also analyzes data for tactical, operational insights, and complex strategic insights through massively parallel and linearly scalable analytics engines.
Teradata supports industry-standard SQL to interact with the data stored in tables. Automatically distributes the data evenly to the disks without any manual intervention. It also provides robust utilities to import/export data from/to Teradata systems such as FastLoad, MultiLoad, FastExport, and TPT.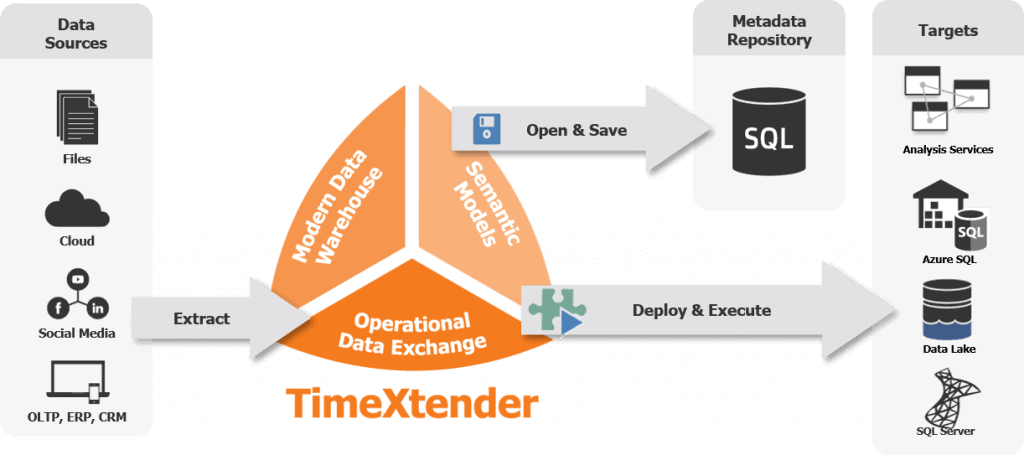 TimeXtender is a data management platform that enables us to prepare and manage data for analytics. With the intelligent execution engine, you get agility, speed, and optimized performance. Parallel execution lets you execute multiple tasks in parallel. All Execution times for the individual objects are logged, and TimeXtender manages this data to optimize execution order. All performance times down to the smallest tasks are saved and help diagnose the reason when anything changes. For example, if the performance time has increased within the last week, it will automatically match the previous week's time. This way, you can able to know when the increase started.
TimeXtender data management software automatically shows you where the "Sales Amount" field is used to address any work needed before the proposed changes. Provides AI – without writing code – automating getting documented data in the right place, in a proper form, and ready for analysis.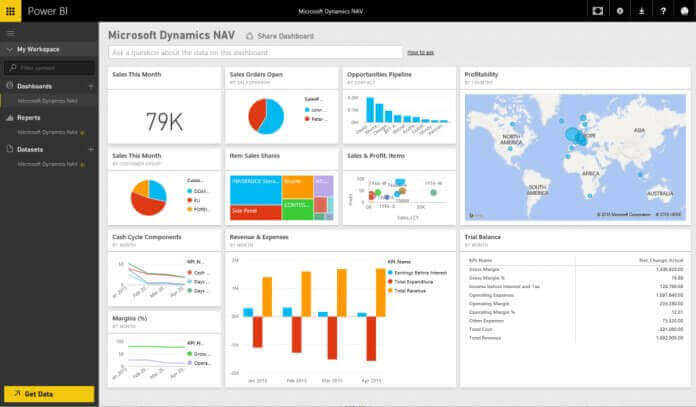 Microsoft Power BI is a sequence of business intelligence tools such as apps, software services, and data connectors. A cloud-based platform is used to connect data from varied sources into a single data set. Data sets are used for evaluation, data visualization, and analysis by making sharable reports, dashboards, and apps. Can also import data from local data sources, cloud-based data sources, significant data sources, simple excel files, and other hybrid sources. Microsoft Power BI data management software also creates substantial data investments by connecting to all your data sources with the scale to analyze, share, and promote insights across your organization while maintaining data accuracy, consistency, and security.
Microsoft provides different types of Power BI platforms, i.e., Power BI Desktop, Power BI Service, and Power BI Mobile. Power BI can be deployed both on-cloud and on-premise. It also allows you to explores your data, automatically finds patterns, understand your data means, and predict future outcomes to drive business results.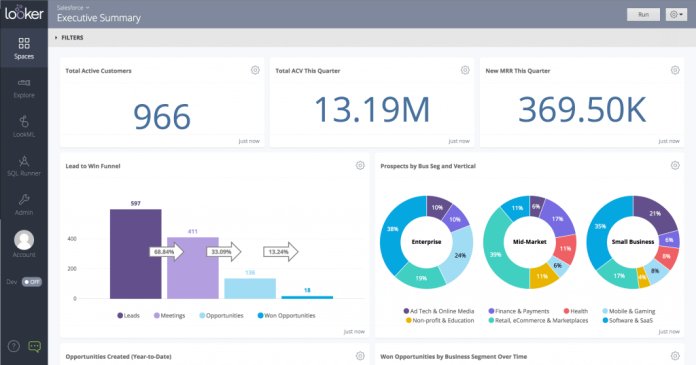 Looker is a cloud-based BI platform designed to analyze and explore data. Allows businesses to capture and analyze data from multiple sources and makes a data-driven decision. You can build collaborative data-centric apps for a team, from supply chain logistics to sales support across industries with embedded machine learning and interactive data visualizations. Looker data management software intelligently generates your base model, allowing you to focus on defining the relationships and metrics that drive your business, all in one place. Every employee can access a centralized store of accurate, customizable metrics.
Looker gives business teams the ability to analyze market digitally, supply chains, interpret customer behavior, quantify customer value, and assess distribution processes. Users can "view the source" to understand how the data they are seeing is being manipulated. The dashboards enable presenting data and insights using customizable graphs, charts, and reports.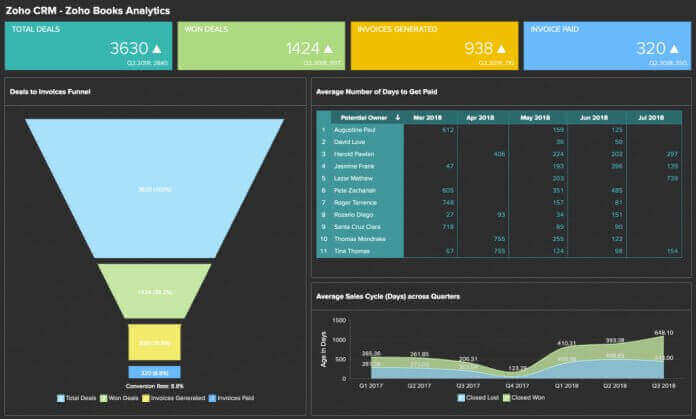 Zoho Analytics is a cloud-based business intelligence solution that offers several applications within its suite, including dashboards, analysis, reporting, data warehousing, etc. It is used in multiple departments, including sales, marketing, HR, finance, and operations. Analyzes data analytics and eliminates the time-consuming process of gathering and consolidating data to generate actionable insights. Zoho Analytics provides a solution that enables anyone in your organization to analyze data regardless of their technical skills.
Zoho Analytics data management software enables its users to utilize data to drill down reports through visualizations and building reports and dashboards. Information can easily be shared and published with your team members, clients, and vendors while you can leverage communication with messages and in-context comments.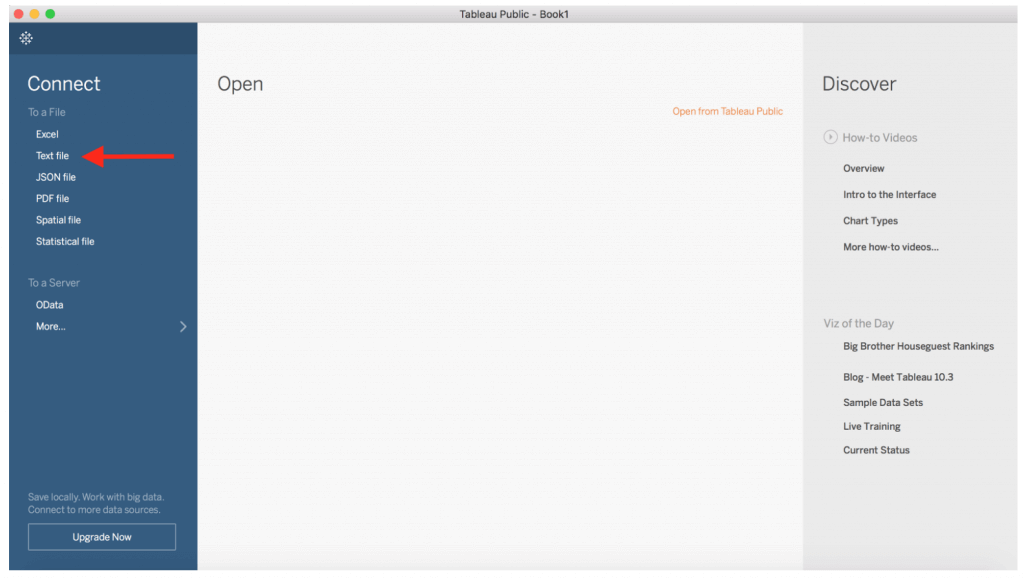 Tableau Public data management software is a free platform that enables anyone to publishes interactive data visualizations to the web. Visualizations published to Tableau Public can be embedded into web pages and blogs. They can be shared through email or social media and can be made available for download to other users. Tableau is the most powerful, secure, and flexible end-to-end analytics platform for your data and matches any data worker's skills with the capabilities they need.
Tableau Public is reliable for journalists, writers, bloggers, students, professors, critics, etc., to understanding data and sharing those findings as data visualizations with the world.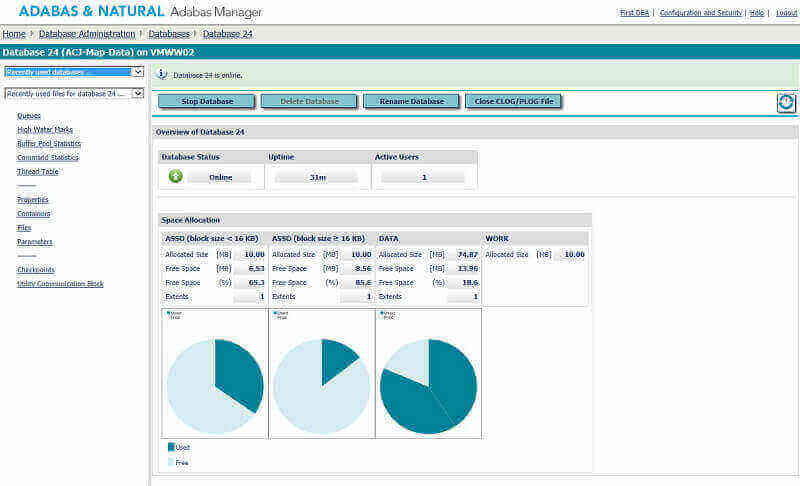 ADABAS is an enterprise database management system created for high performance, reliability, scalability, and low total ownership cost. Implements multiple data integration scenarios while supporting existing and new data architectures. ADABAS data management software also delivers too high transaction levels with a fraction of the staff and resources required for a comparable relational database management system.
ADABAS provides robust functionality, including support for any data structure, data access, and replication features, to participate in a data warehouse, business intelligence, and big data environments. Offers scalability to meet heavy and unpredictable transaction loads.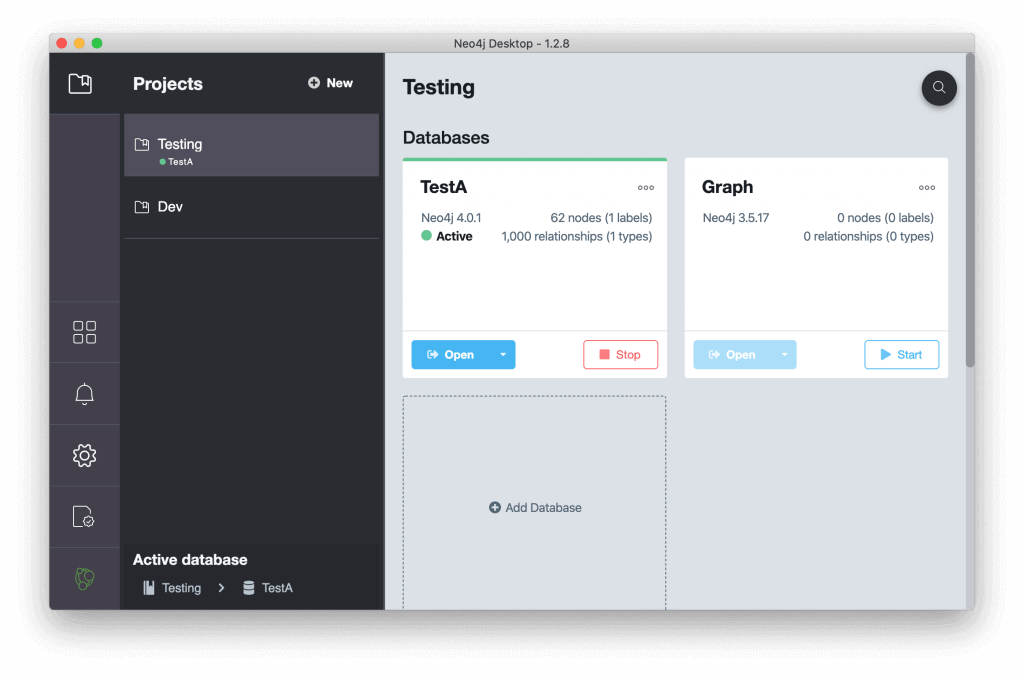 Neo4j is a native graph database, and it efficiently implements the property graph model down to the storage level. It means that the data is stored exactly as you whiteboard it, and the database uses pointers to navigate and traverse the graph. Neo4j data management software officially supports drivers for Java, JavaScript, and Python, etc. Thousands of companies and organizations use Neo4j in almost all industries, including financial services, retail, and manufacturing.
Neo4j is designed for simple and powerful optimization; it performs queries with complex connections orders of magnitude faster and more depth than other databases.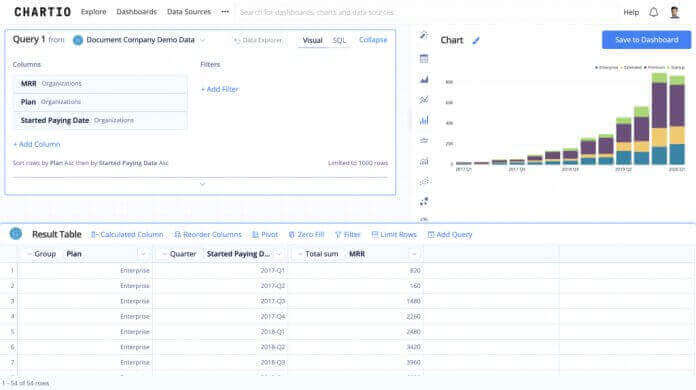 Chartio data management software is cloud-based business intelligence that provides founders, business teams, data analysts, and product teams with organization tools to manage day-to-day business operations. Users can share dashboards via scheduled emails or reports and view historical data and track corporate metrics with the solution's Snapshot feature. SSL-encrypted information is transferred via a reverse SSH tunnel providing control over the connection and data to the users.
Chartio provides users functionalities for data exploration, enabling them to represent this data in charts. Provides a central dashboard that displays specific information to the users. Allows businesses to analyze and track their critical business data and helps companies make better decisions through real-time and intuitive business analytics.
Types of Data Management
Hierarchical: In a Hierarchical database, model data is organized in a tree-like structure. Information is Stored Hierarchically (top-down or bottom-up) format.
Network: A network data management system is a complicated extension in which data has many-to-many relationships that appear in a system. The records are organized in a graph that can be accessed via numerous data paths. The ability to build more relationships among different data types makes these databases more efficient.
Relational: A relational model normalizes data and manages it as logically independent tables. Allows you to perform operations like "Select" and "Join" on these tables, and the information is saved in fixed structures and manipulated using SQL.
Object-Oriented: It describes a database as a group of objects, which stores both values and operations. Items with similar values and processes are grouped as classes. Object-oriented databases are compatible with several programming languages, such as JavaScript, Delphi, Python, Java, etc.
Conclusion
Manual intervention is often required because of the size and complexity of most database deployments. Whenever manual intervention is needed, the chance of errors increases. Reducing manual data management requirements is a vital objective of a new data management technology, the autonomous database. Today's organizations require data management software that provides an efficient way to manage data. Having a centralized and automated database is the primary aim of any business, whether it's just starting to grow or is well established.