What is a Brand Management Software?
Brand Management Software captures all aspects of designing, delivering, controlling, and protecting brand assets while guaranteeing easy access and ensuring consistent usage among an entire organization. Provides users the best option to execute a marketing campaign for your brand, create new marketing strategies, and approve the same campaign. Protects brand identity, branding consistency and ensures legal compliance by providing only approved marketing materials in your portal. Brand Management Software allows users to set up automatic expiration notifications on branded marketing collateral and media assets that are no longer relevant.
Brand Management Software enables users to integrate business social media accounts to the brand management portal and directly share content with their customers. Allows users to create multi-format content as per their needs, such as creating content in PDF, HTML, and other formats. Users can also track project workflows and monitor their marketing campaigns with real-time analytics.
Features of a Brand Management Software
List of Brand Management Software
When you start looking for the best brand management software, it is easy to get overwhelmed with the list of options available. Here is the handpicked list of brand management software to choose as per your requirement: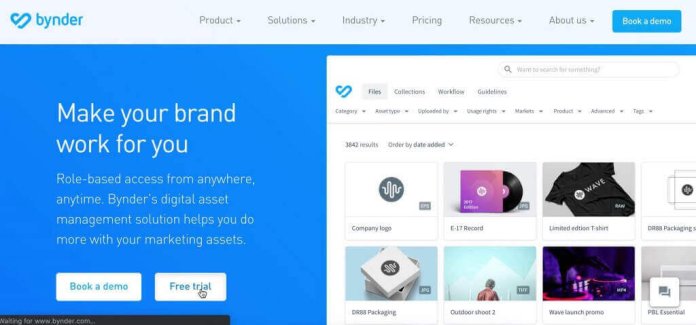 Bynder is an online brand management solution that aligns your brand assets to your brand management guidelines, brand strategy, and approved usage. Automates and simplifies all processes related to the company's sharing and management's branding and marketing tools. Bynder, brand management software, enables users to streamline their collaborative approach, store digital assets of all shapes and sizes more efficiently, and better understand your marketing materials' distribution.
Bynder, a brand management software, allows teams to work from a controlled centralized location to create, access, review, control, and monitor branded digital assets such as videos, business cards, presentations, graphics, documents, banners, and other valuable digital media.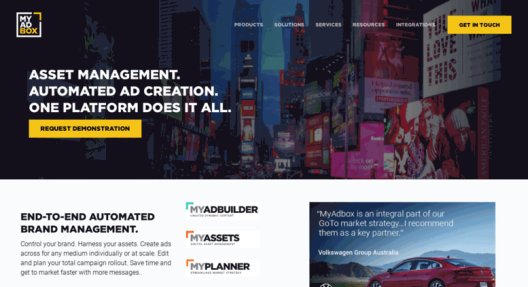 MyAdbox is a cloud-based brand management software, which helps businesses across the automotive, retail, advertising, and finance sectors manage media assets and prepare ad content for marketing campaigns. MyAdbox brand management software includes secure data storage, white labeling, user activity tracking, custom URL creation, multi-lingual support, material assessment, and performance reporting.
MyAdbox enables you to upload and organize media files of various formats within a multi-tiered folder, add custom tags or metadata fields for sorting and filtering purposes and grant access permissions to specific users.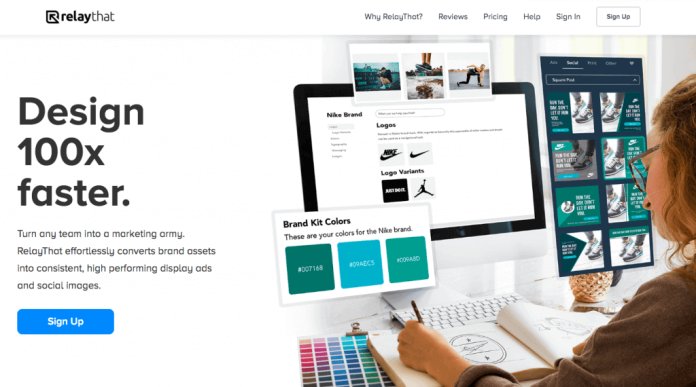 RelayThat is a brand management software that helps to design advertisement banners for various social media platforms. Allows businesses to change the layout, text font, or background colors of images and download edited copies in several formats. RelayThat brand management software enables professionals to upload multiple images in the digital workspace and create brand designs using customizable templates.
RelayThat brand management software also allows users to generate headlines by automatically suggesting SEO-enabled keywords and maintaining a consistent layout across images according to brand guidelines.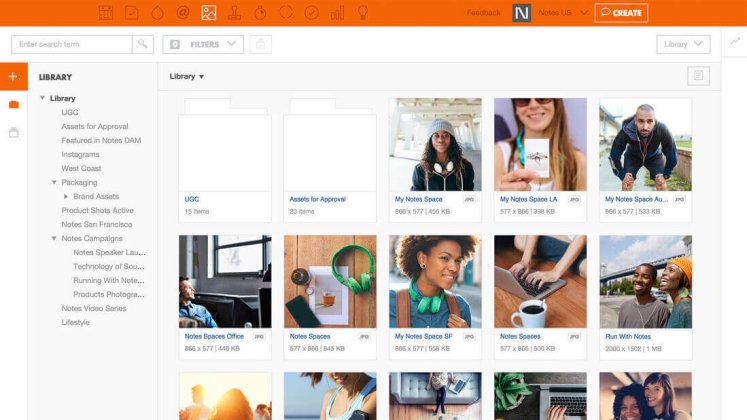 Percolate is a cloud-based brand management software for midsize and large companies. Allows users to manage brand and channel management activities from a central location. Offers end-to-end content creation and a brand publishing platform to help users distribute organic and paid social media channels. Percolate brand management software unites your brand, data, and stories across every team, location, integrated system, and customer interaction.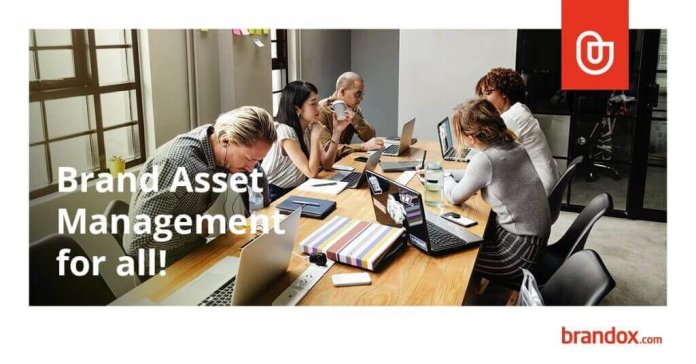 Brandox is an easy-to-use brand management software for busy marketers and communicators. Provides a brand with a space to organize and share graphic elements quickly and professionally. The platform stores all brand elements in one place, including logos, images, symbols, colors, videos, and templates, etc. With Brandox brand management software, organizations get their start/log-in page with customized backgrounds and custom URLs. It also offers a free trial version.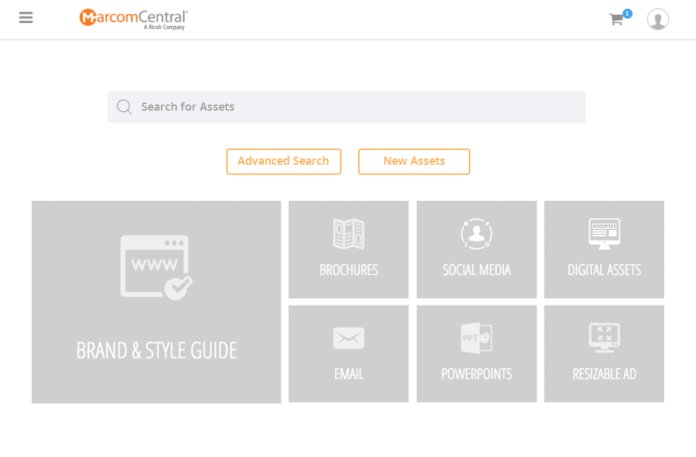 MarCom On Demand is a cloud-based brand management solution. The solution is suited to the industry, such as healthcare, hospitality, retail, wholesale, manufacturing, technology, software, and financial services. Allows users to manage your organization's brand resources and marketing workflows centrally.
MarCom On Demand brand management software helps you set a brand with comprehensive asset management, process automation, content customization, and intuitive design. Allows users to customize the brand portal design.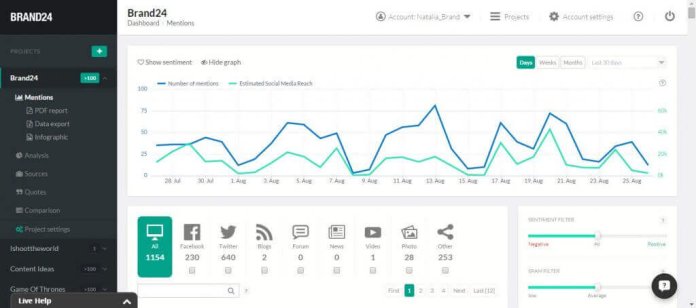 Brand24 is a social media and web monitoring solution. Thousands of businesses of all sizes use Brand24 to identify and analyze online conversations about their brands, products, and competitors across the web. Brand24 brand management software empowers its users to stay updated about their businesses online, get customer insights, engage communities, identify sales leads, and improve social customer service.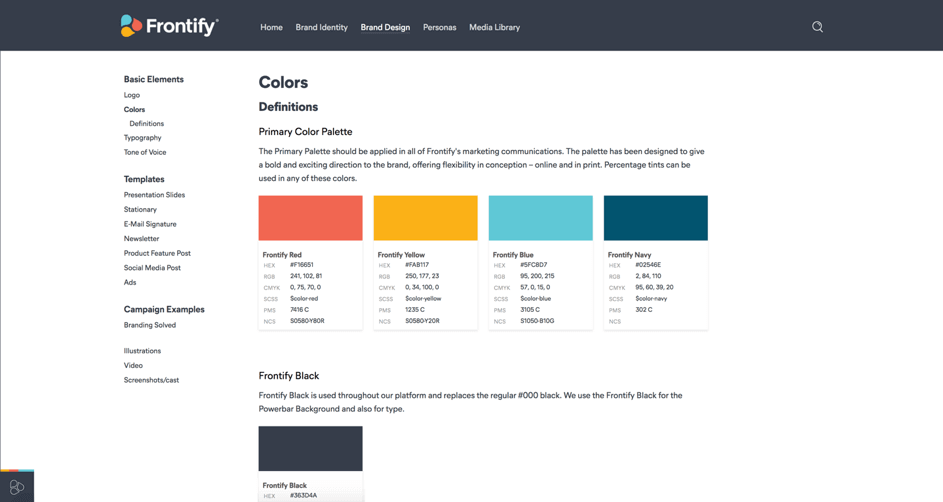 Frontify is a cloud-based brand management software that caters to businesses of all sizes. Suitable for various industries such as IT, consulting, insurance, travel, and tourism. Frontify brand management software allows users to upload and access style guides and brand assets. Users can also add images, videos, gifs, and more to the brand portal.
Frontify also allows for resizing images and setting licensing criteria for assets while uploading them through the portal. With Frontify, every team can collaborate effectively, streamline everyday marketing and design operations, and strengthen brand consistency across all channels.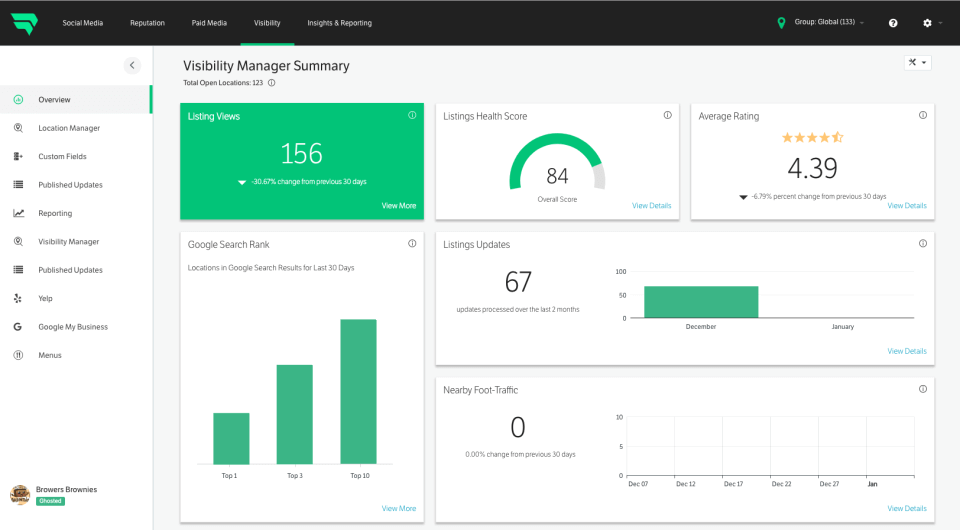 MomentFeed is a cloud-based brand management solution that helps multi-location brands optimize proximity searches to connect customers with brands at the local level. Allows users to generate more foot traffic to their locations and gain visibility across various branches. MomentFeed brand management software supports many of the largest and fastest-rising regional, national, and global consumer brands across categories, such as restaurants, health & fitness, retail, banking, automotive, etc.
MomentFeed brand management software partners with social media, mobile networks, and map services to connect its clients directly to mobile consumers. Partners include Bing, Waze, Snap, Twitter, Instagram, Snapchat, Facebook, Google, etc.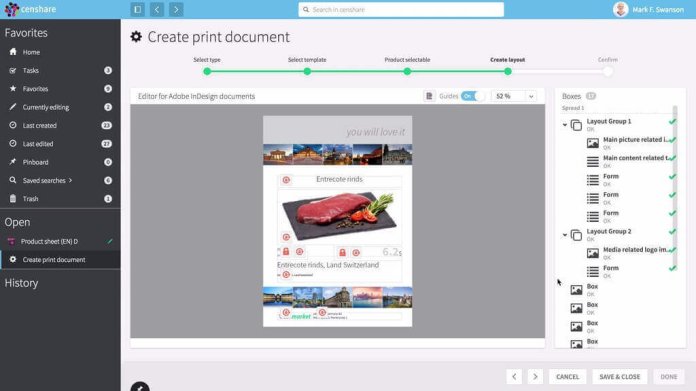 Censhare provides a single platform that radically simplifies digital assets, content, and product information for communication across all channels. Simplifies all digital assets such as logos, brand artwork, images, and fonts, giving you full control of how your brand is used. Easy for regional and local teams to change and templates with content relevant to each market.
Censhare brand management software uses a process-oriented approach with flexible collaboration features and can be mostly automated, including creation, translation, and transformation of assets and information. A digital brand manual controls all brand-relevant information and guidelines for employees, partners, and users.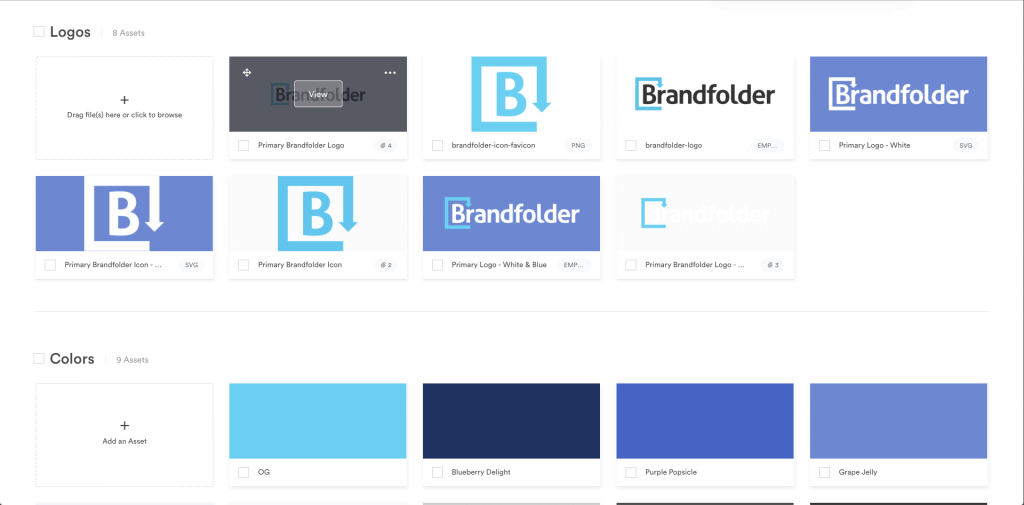 Brandfolder is a cloud-based brand management software that provides multiple processes to organize, store, and retrieve media assets and manage digital permissions. Its essential purpose is to provide a centralized database to share and showcase your brand assets easily. Brandfolder brand management software can be customized for almost all types of businesses, such as sports, retail, technology, etc.
Brandfolder helps users manage and update their media assets, including logos, videos, audio, press releases, etc. Provides auto-tags images, converts image copy to text, thumbnails videos, and supports in-document search, helping users search for specific assets.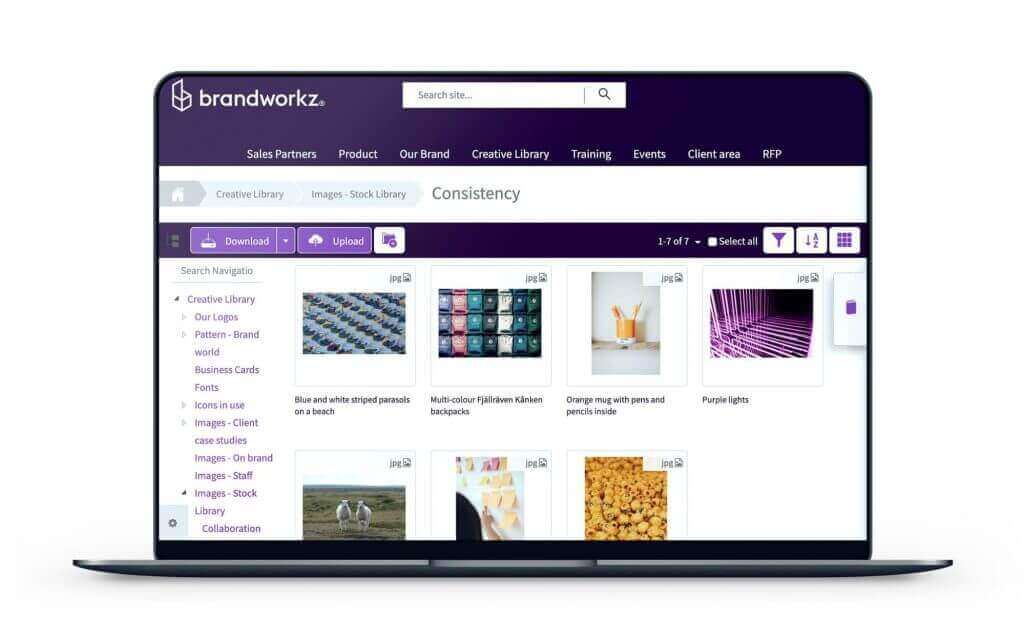 Brandworkz is a cloud-based brand management software for marketers and brand managers. It is designed to be the central content hub of your marketing ecosystem. Brandworkz, a brand management software, enables you to centralize, manage, and share marketing and brand content, allow artwork editing and even oversee marketing production activity.
Brandworkz helps you to improve your brand consistency, build your brand equity, and ultimately grow your business's overall value. Allows users to integrate with various marketing software platforms so that your content can be pulled directly from one central location into your social media or marketing automation platforms.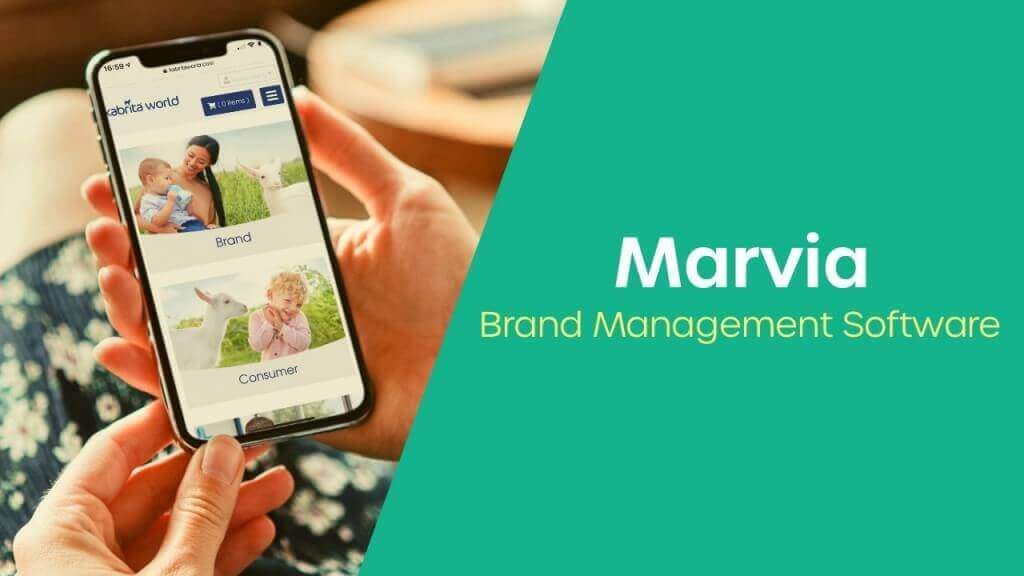 Marvia is a brand management solution that helps businesses create and manage local marketing material within the corporate framework. It includes digital brand identity, customizable branding, artwork management, template manager, social media, etc. A brand identity style guide helps you communicate with the target audience to keep your brand in mind. Marvia brand management software allows everyone to find the right templates and digital assets to start marketing based on brand guidelines.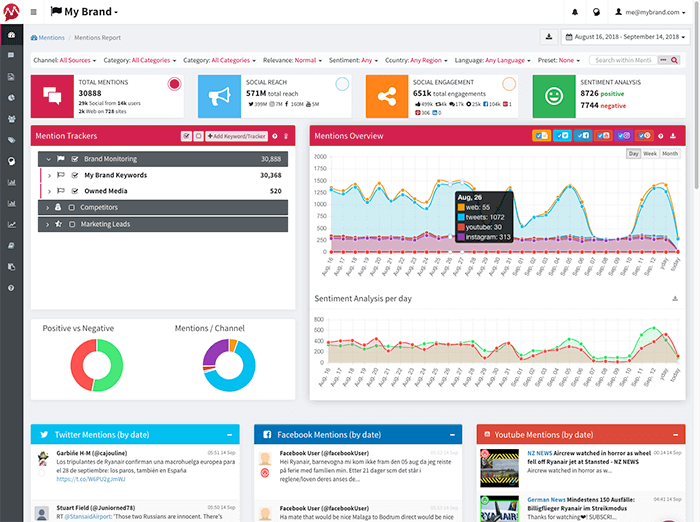 Mentionlytics is a social media and web brand management solution designed for small to large-scale companies. Allows users to fetches their brand's digital information automatically, making it manageable even for non-experts. Monitors brand on the web and social media by overtaking the major challenge of quickly and accurately gaining knowledge about your brand. Mentionlytics brand management software also provides all the necessary data needed to decide your marketing strategy.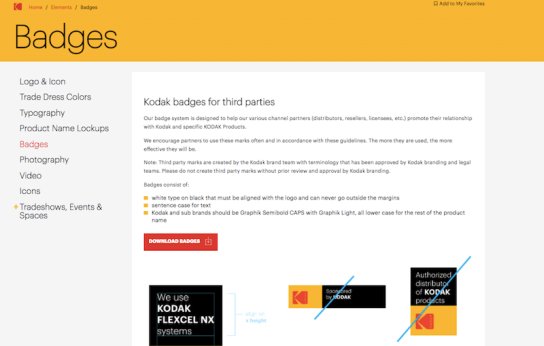 Beam is a cloud-based brand management solution. Allows users to manage brand guidelines in real-time. Users can make updates and can create pages using templates for visual, verbal, and digital policies. Enables users to upload brand assets in bulk and organize them using tags and categories. Beam brand management software provides users with built-in reporting and analytics to identify usage trends and track user activity using filters by role and location.
Types of Branding
Personal branding: Useful for a person and is often used to establish a person's personality, character, or work as a brand.
Product branding: Focuses on making a single product recognizable. Designs or symbols are essential parts of product branding to help your customers identify your product quickly.
Online branding: Allows businesses to position themselves as a part of the online marketplace. It includes a company's website, social media platforms, blogs, and other online content.
Service branding: Leverages the needs of the customer. Companies that use service branding try to provide their customers with world-class service and aim to use excellent customer service to give value to their customers.
Corporate branding: It is a core value of a business that a company develops to present itself to the world. It enables a company to display their mission, personality, and core values in each point of contact it has with current customers, prospective customers, and past customers.
Co-branding: It is a form of branding that connects companies. It is a marketing partnership between two or more businesses. It helps brands impact each other positively, resulting in growing their business and spreading brand awareness.
Conclusion
Maintaining a brand identity is an essential part of your overall brand building. Marketers have unique and short needs for brand management. Still, organizations are increasingly finding it difficult to manage the chaos of multi-channel content production with organically developed processes that often fail to optimize marketing efficiency or effectiveness. Brand management software helps you build and protect your brand across all channels to reach and engage with customers, prospects, and partners. Brand management solution is a unique class of content management technology built, especially for marketers and brand managers.