What is a Benefits Management Software?
Benefits Management Software plays an essential role in an organization's ability to track and improve its profitability through improved HR management. A collection of human resource applications allows companies to manage their workforce acquisition through recruitment, onboarding, training, and performance management. Provides you with the capability to manage payroll services, time tracking of employees, manage administration, find and hire new employees, etc.
Benefits Management Software provides strategic planning of the available workforce and includes data visualization and analytics capabilities to predict requirements and optimize the workforce. It is essential to determine if employees meet goals and benchmarks, help management schedule shifts, etc. Allows payroll professionals to record and store employee records in a database.
Features of a Benefits Management Software
List of Benefits Management Software
When you start looking for the best benefits management software, it is easy to get overwhelmed with the list of options available. Here is the handpicked list of an benefits management software to choose as per your requirement: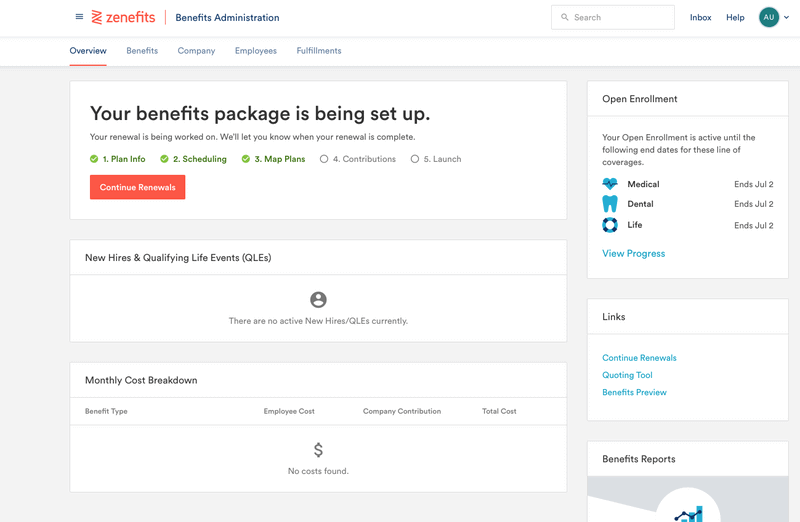 Zenefits is a benefits management software that manages all HR, payroll, employee performance, time-tracking, and employee benefits processes from a single online dashboard. HR processes are deeply integrated so that changes made to one aspect of the human resource information system automatically initiate changes to all relevant information. Zenefits benefits management software also provides performance apps that combine with advisory services and integrated partner apps to simplify HR administration radically.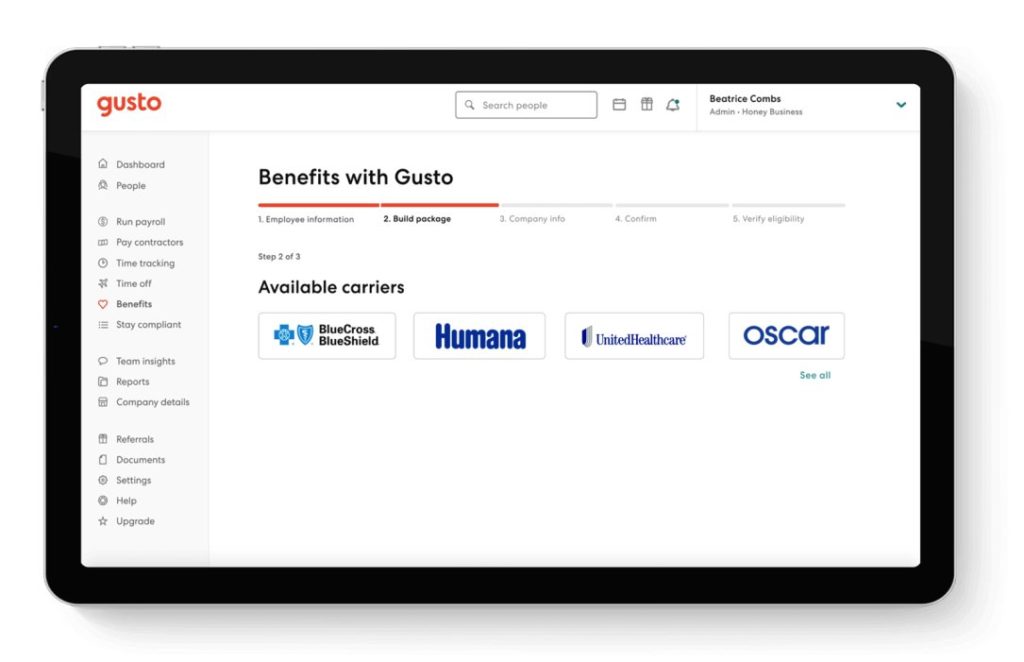 Gusto is a benefits management software for organizations that helps small business owners to take care of all core HR tasks. Offers HR systems and services to manage employee onboarding, payroll, and engaging employees and teams using one integrated and easy-to-use platform.
Gusto benefits management software streamlines the payroll process using integrated payroll processing software and makes running payroll easy by offering full-service support for automatic payroll tax administration and compliance.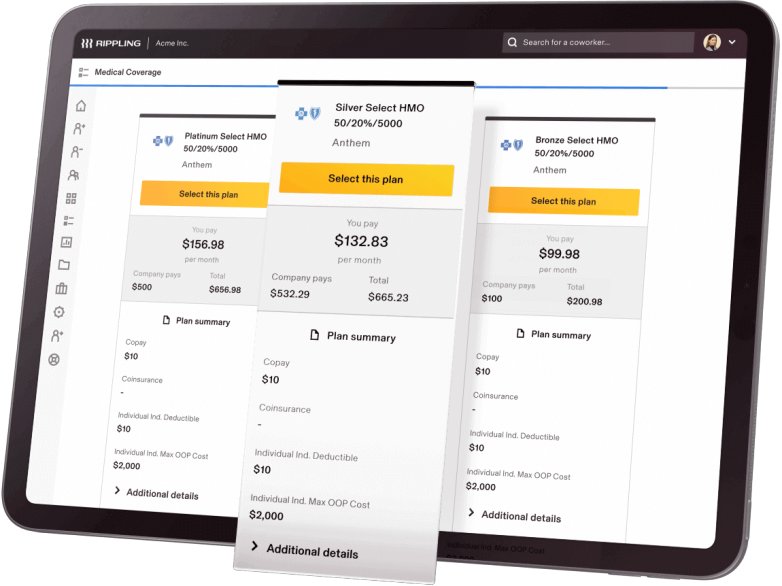 Rippling is a benefits management software suitable for businesses of all sizes. Allows you to manage your company's Payroll, HR, and IT in one modern platform. Maintaining your employee management systems and data together helps automate your busy work. The software helps unify employee data management whether your business has one or 1,000 employees.
Rippling benefits management software provides a mobile app and self-service portal so employees can monitor and rectify any errors with their information.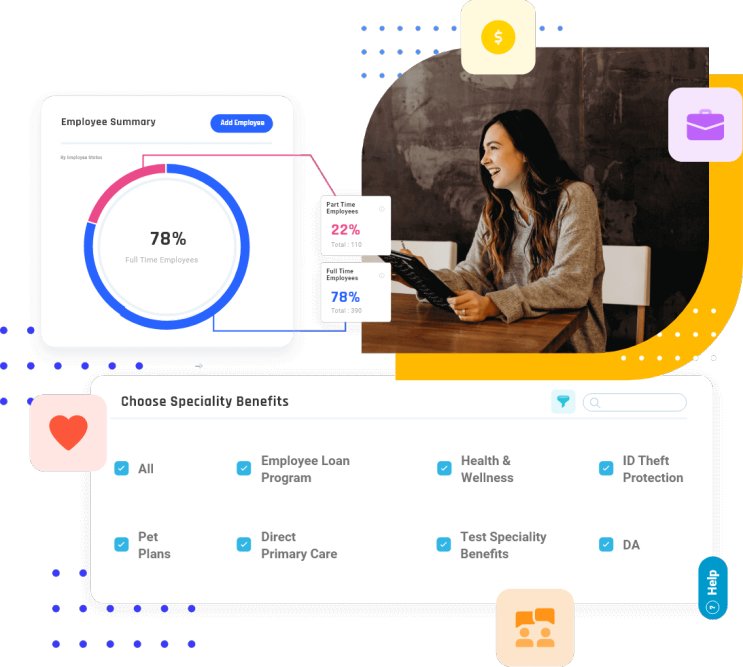 UZIO is a benefits management software designed for organizations of all sizes. Its integrated solution offers employers and employees single sign-on access to centralize their HR tasks, benefits management tools, workforce management and online payroll processing. It also allows users to automate HR administrative tasks, record-keeping, and compliance.
UZIO benefits management software provides a self-service people operations platform that helps employers go paperless and navigate employee management complexities in a few clicks.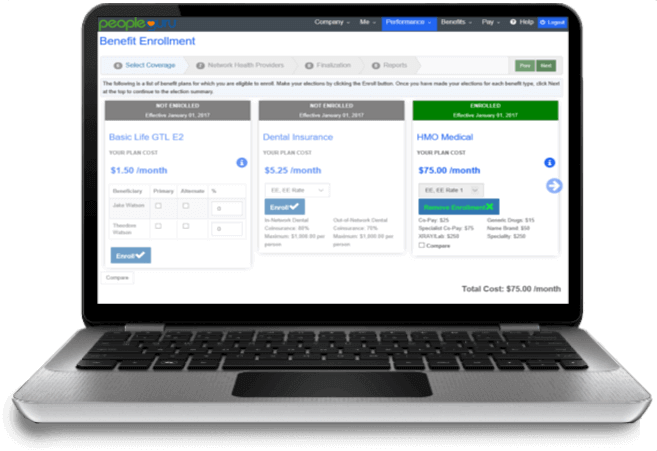 PeopleGuru is a benefits management software suitable for organizations of all sizes. Allows users to manage employee life cycles and different HR applications, such as payroll process, compensation management, recruiting, onboarding, performance management, etc. PeopleGuru benefits management software also lets us view employees' historical records, receive notifications, and send attachments.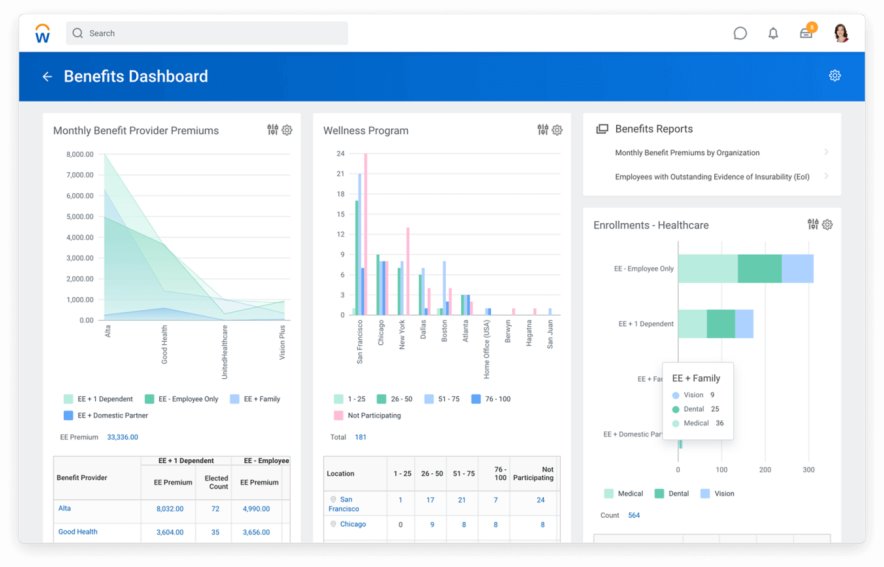 Workday is cloud-based benefits management software suitable for businesses of all sizes. It provides a single solution for all the HR activities like financial management, human capital management, performance management, planning, etc. It is designed for almost all sizes of businesses, especially companies with multiple locations. Workday benefits management software is user-friendly, global system software that offers customers the latest version with updated capabilities on the browser and mobile.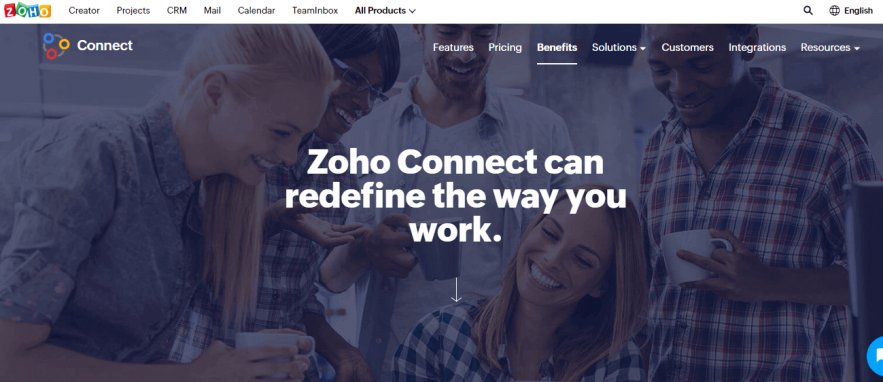 Zoho Connect is a cloud-based benefits management software for businesses of all sizes that simplifies and automates HR operations and builds an engaged workforce. It enables you to perform all the HR functions, from onboarding to exit, from a single, centralized location, making the processes more accountable and transparent. Allows HR to keep track of their employees' activities. Zoho Connect benefits management software also offers drag and drops functionality.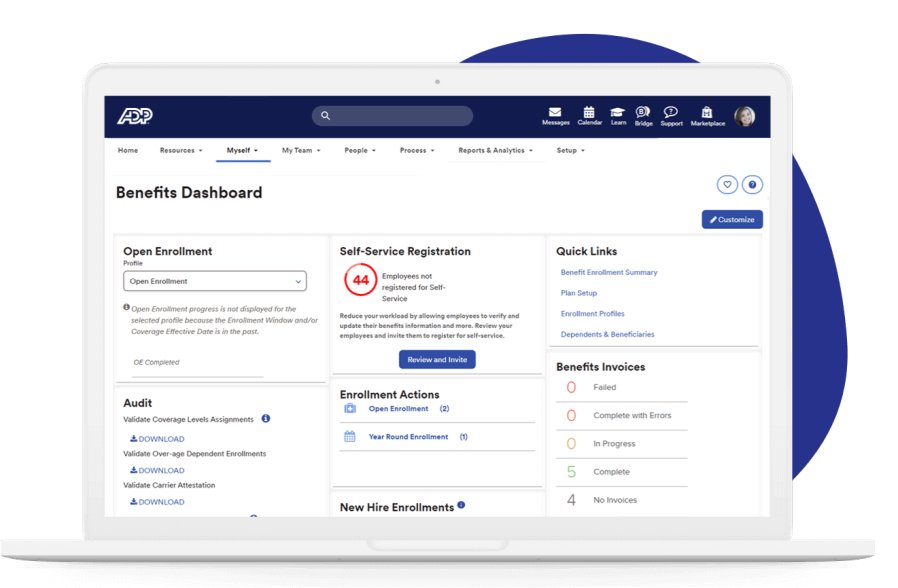 ADP is a benefits management software for businesses of all sizes. It includes time and attendance tracking, a self-service portal, performance management, employee engagement, a learning management system, talent management, employee benefits administration, etc. Provides a straightforward user interface that allows the HR management to store pay stubs and annual reports securely. Enables users to enhance security and improves your business by making payroll information more targeted. Provides a 401(k) plan to plan employees' retirement properly.
ADP benefits management software allows managers to create customizable payroll reports. Enables users to work in various languages, currencies and time zones. Users can filter reports based on payment period, employee information, etc. Enables employees to view work schedules, download pay statements, and request time off.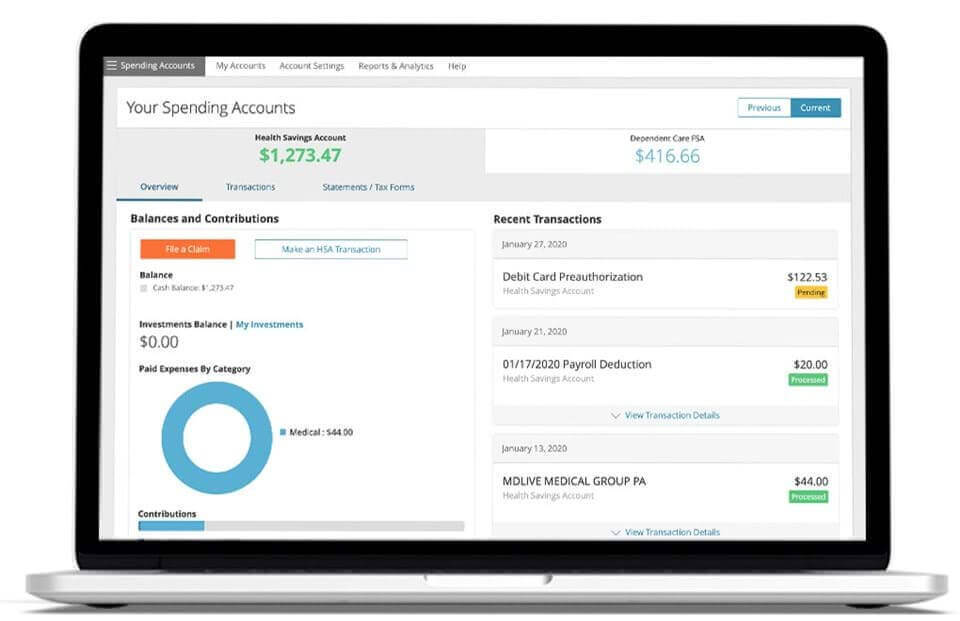 Paylocity is a cloud-based benefits software management for businesses of all sizes, such as manufacturing, healthcare, education and financial services. It includes time tracking, employee engagement, direct deposit, talent management, and an applicant tracking system. Allows users to automate payroll processes and eliminate payroll calculators and spreadsheets. Paylocity benefits management software enables employees to read company news, request time off, and access payment information.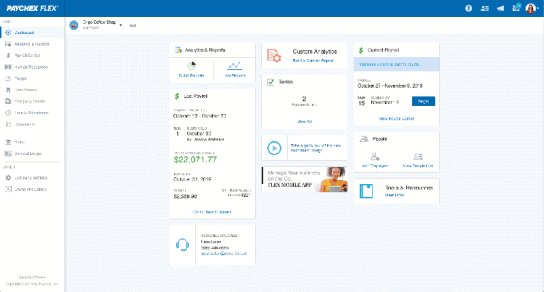 Paychex is a cloud-based benefits management software designed for businesses of all sizes. It includes automatic payroll tax calculation, reporting and analytics. Allows employees to access their central database and view payslips, policies and other essential documents. Enables employees to update allocations, view and update benefits information and track retirement balances.
Paychex benefits management software provides in-built templates that allow users to create customizable reports. It also provides a 401(k) plan that enables employees to plan their retirement properly.
Conclusion
Benefits Management Software allows managers to schedule performance appraisals at periodic intervals to review an employee's recent work. It also lets users see how quickly a staff member is taking care of the work assigned to them. Allows management personnel to manage the talent that resides in the company.