Standard Virtual Private Networks (VPNs) have an agnostic login process but do not provide security features or security settings. A No Logs VPN service comes with stringent 'no logging' policies that provide safeguarded information and help you protect against unsavoury attacks.
No Logs VPNs can protect against hackers on the internet, government agencies or synths in any device without revealing usage logs or other sensitive information.
What is a No Log VPN Server?
Nearly all VPN services use VPN traffic encryption before they communicate with the destination address. However, No Log VPN Servers connect devices on the network while ensuring the software doesn't store user logs of the VPN traffic. Such VPN services are also considered helpful in an attack or in instances where your network goes down.
No Log VPNs offer the secure use of connected devices over the internet while keeping users information encrypted by maintaining browsing history logs secure.
What are real-time server logs?
All networks generate data in real-time as its derivative of their operation, including VPNs. These files can be deleted immediately, although they exist for a relatively brief while. You have a tiny window of possibility that the information can get stolen and misused. VPN applications with a strict no-log policy monitor logs and fix the problem as it occurs.
Advantages of VPN Software
List of Best no-logs VPN Software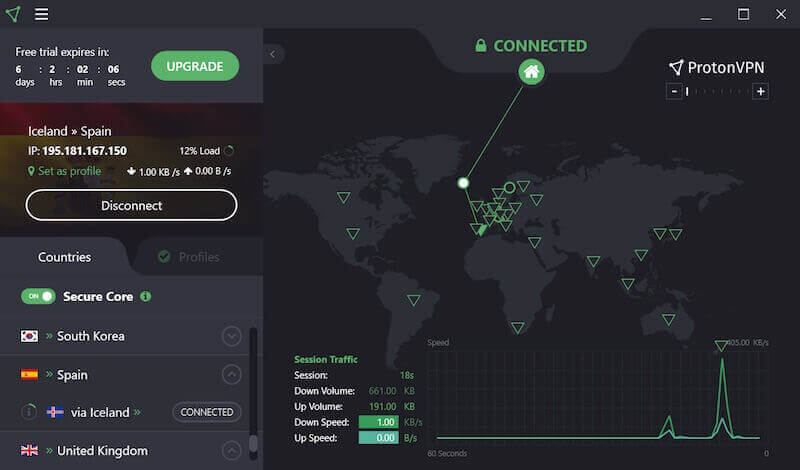 ProtonVPN allows you to browse the web safely, while keeping your internet connection encrypted. By routing your connection through encrypted tunnels, its advanced security features ensure that an attacker cannot eavesdrop on your link.
As one of the best no log VPNs, ProtonVPN also unblocks geo-blocking content and enables you to access websites that might be blocked in your country. The platform ensures that all your network traffic is encrypted with AES-256, while HMAC with SHA384 is used for message authentication, and key exchange is done with 4096-bit RSA.
ProtonVPN also supports major streaming services such as Disney Plus, CTV and others. It uses only VPN protocols that are known to be secure, such as – IKEv2/IPSec and OpenVPN. It can also monitor the network traffic at the exit without discovering its users' correct IP addresses.
The services are based in Switzerland, which has strict privacy legislation. The service offers you a free version that allows one connection, three site configurations and a medium speed. For more functionalities and features, you can always opt for the Premium version.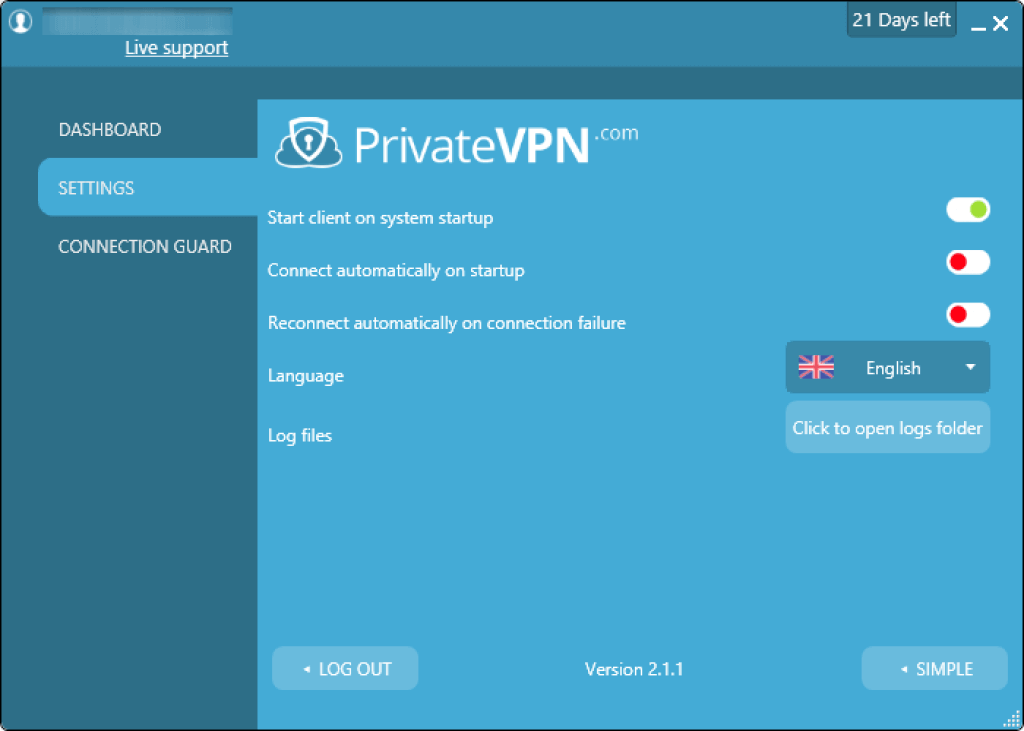 PrivateVPN operates on a strict policy of no-logging security, so you are protected from unauthorized access. It enables you to debunk geo-blocked videos and deliver reliable connections. It offers monthly plans from $8.10 to $15.50 or a long-term contract from $49.20 to $97.50.
The service supports streaming services, including ITV Hub, Amazon Prime Video, Hulu, etc. It also supports P2P shared activities and; port forwarding is available out of the box.
PrivateVPN provides various customization options that are designed for security information. Allows you to surf unrestricted with no coding or complex setup while protecting you with military-grade 2048-bit encryption, the most secure and rapid connection. It automatically suspends your internet connection if you disconnect from your VPN to prevent data leaks.
PrivateVPN allows you to stream HD videos, surf the web, and download content at lightning speeds. It claims to unleash the internet in just 60 seconds, whether on a smartphone, computer, router, and tablet. It is a torrent-friendly VPN that supports unlimited P2P file sharing. Allows unrestricted bandwidth, so you don't have to worry about drops in speed with large downloads.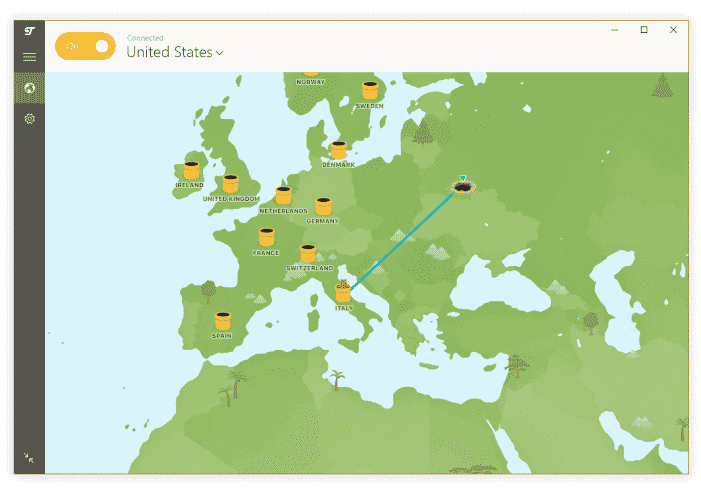 TunnelBear VPN service allows you to connect to the fastest server based on your location instantly. It leverages military-grade aes 256-bit encryption and SHA256 authentication. It also maintains minimum user logs for technical reasons such as contacts dates (not time) and email lists. Also provides a mobile app for iOS and Android.
As one of the most popular VPN companies, TunnelBear enables users to protect both user and corporate data by providing an extra layer of security to online browsing. It allows users to access blocked or censored websites using random browsing locations worldwide. The product's pricing is available monthly, and support is provided via online documentation and FAQs.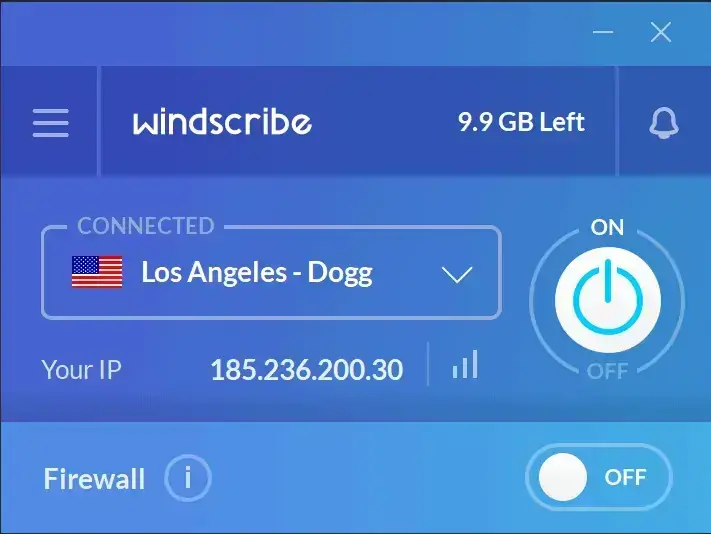 Windscribe VPN uses routers specifically to ensure your network has security across all parts. If applicable, the VPN's Firefox and Chrome extensions add malware and phishing blockers as well as API and location spoofing. It collects no VPN logs to prevent your device from being tracked back to you.
The monthly plan is available for $9, and the annual plan is $4.08 (billed per month). The VPN offers a package with dedicated apps for each primary operating system and router installation guide information. As one of its best features, the Windscribe VPN service guarantees total protection even for free. Upgrades allow unlimited data access to the whole network of 179 servers.
As one of the leading VPN companies, Windscribe is probably best known for its excellent free service that gives users 10GB of data a month. Windscribe allows you to take back control of your privacy while allowing you to connect as many devices at once as you like.
Windscribe VPN service is compatible with Kodi TV set-top boxes, Netflix and Amazon Fire.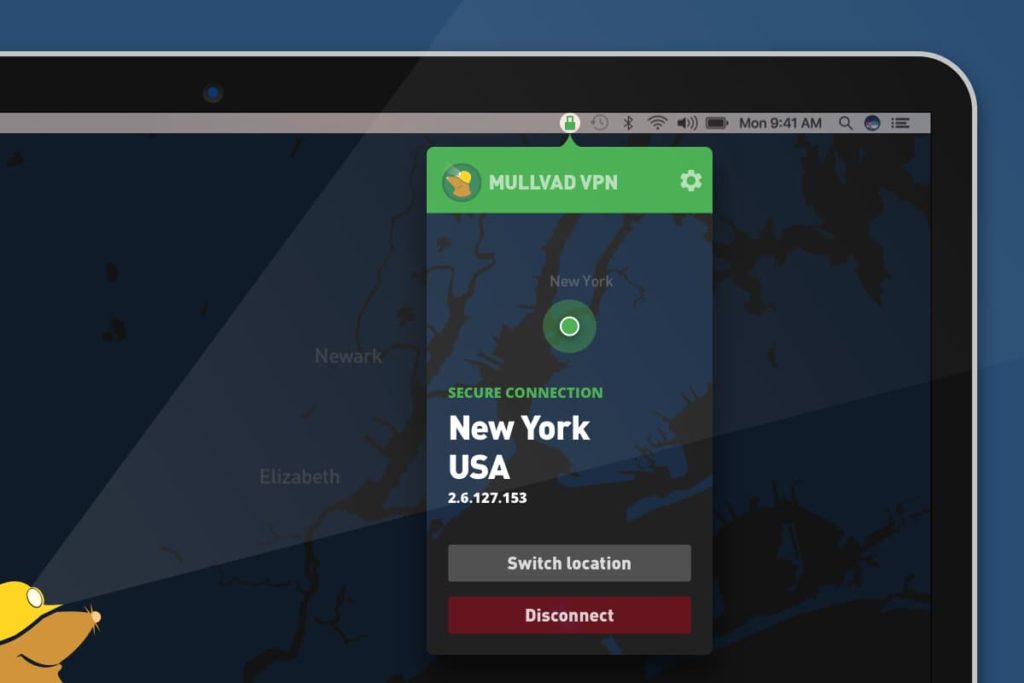 Mullvad VPN provider offers military-grade encryption and kill-switch. Its no logs policy allows you anonymously use your subscriptions, such as cryptocurrency. To show its commitment towards privacy, Mullvads doesn't host third parties trackers on its website.
The platform relies on Wireguard and OpenVPN technologies and contains a bunch of cool bonus features. When you connect to the internet with Mullvad VPN, the network traffic is encrypted even if you use a public WiFi network at a hotel or cafe.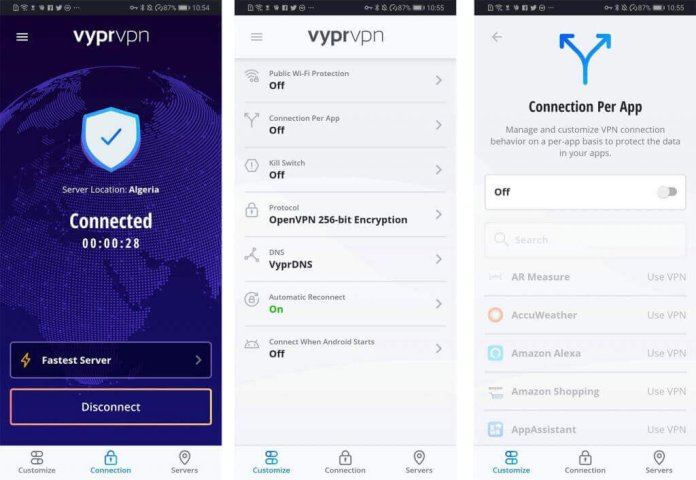 VyprVPN is an easy-to-use service and an impressive interface that responsively fits the screen of any device/operating system without changing its size and features. VyprVPN does not restrict connections by IP address and can be accessed via router, mobile phone networks, or a tablet. It is available for Windows, MacOS, Android, iOS, and Windows.
VyprVPN offers plenty of apps for any device, such as QNAP, TVs, blackberry phones, OpenWRT, Boxee, etc. A single subscription connects up to five devices simultaneously.
VyprVPN software comes with a NAT firewall and provides kill switch features that automatically disconnect your computer when VPN protection is dropped. It can replace your IP address with a new one, which can be viewed along with your connection status.
VyprVPN is protected against logging and includes a network of more than 700 computers with over 200,000 IP addresses on multiple platforms allowing for quick access to information and free upgrades.
For organizations, VyprVPN offers an easy to use VPN server-deployment solution that gives you an added security layer whenever you access your cloud servers. The service also automatically connects whenever you access a new Wi-Fi network and ensures your connection is protected from hackers and snoops.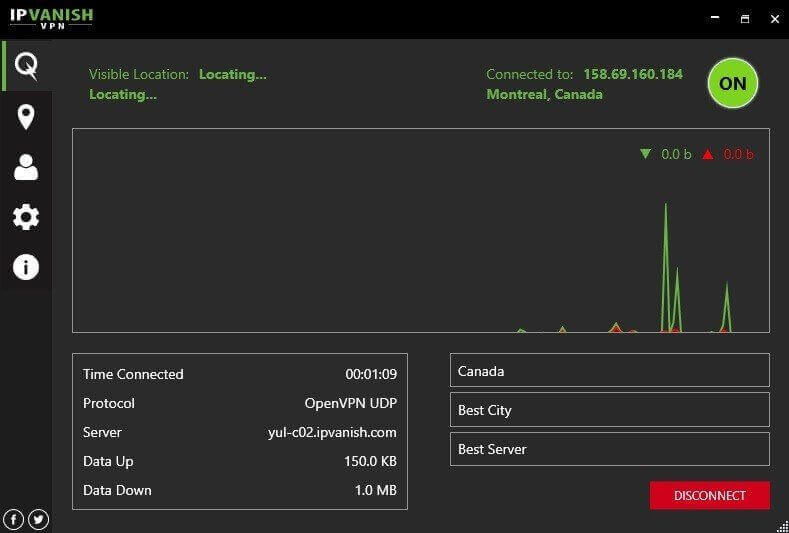 IPVanish can be used on Windows, Mac, iOS, or Android devices. It allows you to connect up to 10 connections simultaneously, and no limits are imposed on server connections or bandwidth. IPVanish VPN software can dynamically change your IP address so that your online activity can't be tracked, where a strict zero-logs policy keeps your identity secure.
IPVanish VPN protects users from network hackers, ISPs, and advertisers even when you are using public wi-fi. Free to download on mobile, desktop, and streaming devices, and with IPVanish installed on your router, you can protect every smart device in your home. It doesn't offer a free trial, but you get a 30-day money-back guarantee.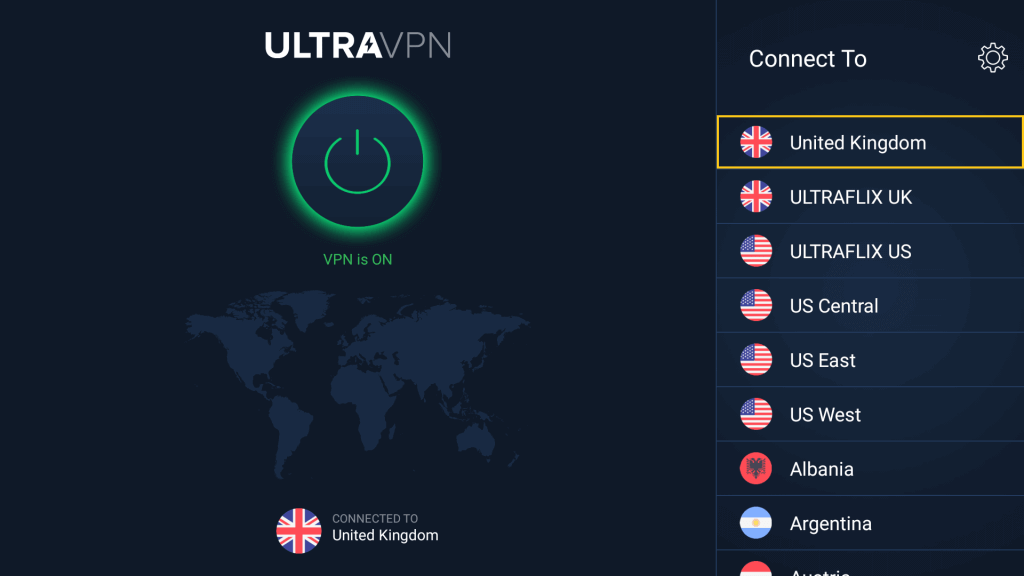 UltraVPN protects your IP address and encrypts your network data so no one can see what you're doing. The VPN lets you unblock geo-restricted media from anywhere in the world as you can get around geo-restricted sites and safely access all your favourite websites.
With UltraVPN, the data you receive and send online operates within an encrypted tunnel – that implies no one can access your private information. UltraVPN software works on Windows, Mac OS, Android, and iOS and enables users to connect up to 6 devices with a single account, including your smart TV and router.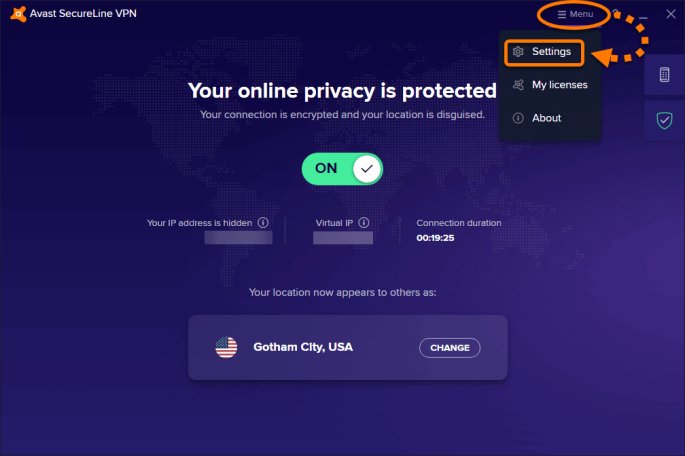 Avast Secureline VPN is a user-friendly software designed to protect your privacy if your connection is ever lost. By offering kill controls as a critical safeguard or backup plan, Avast Secureline detects when your network connection is about to terminate, to automatically killing your current session. Avast Secureline VPN software also helps to keep whatever you were doing private and away from prying eyes.
Avast Secureline offers DNS leak protection to ensure that none of your data should 'leak' outside the VPN connection without you realizing it, divulging your browsing activity or valid physical location. Avast Secureline offers both free and paid versions with a seven days free trial.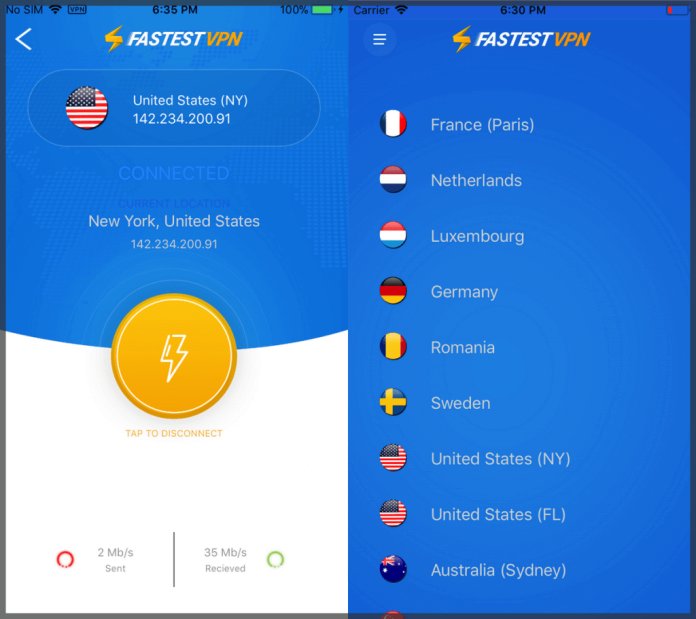 FastestVPN allows you to connect up to 10 devices and use them simultaneously with a single subscription. A DNS leak sends your internet requests outside the VPN tunnel, exposing your IP. FastestVPN ensures high security with its built-in DNS leak protection. FastestVPN software also provides data security with 256-Bit AES encryption, which is trusted by defence professionals worldwide.
FastestVPN is a no-logs VPN that allows you to securely share sensitive information and make transactions online on any public Wi-Fi network. FastestVPN's global network high-speed VPN servers let you access content anywhere in the world.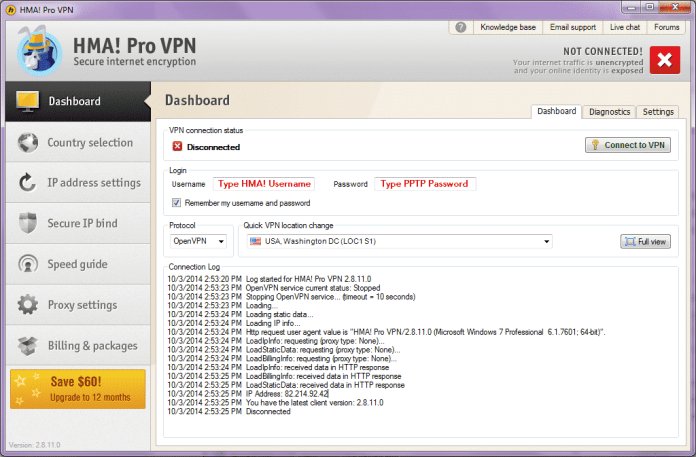 HMA Pro VPN is a no logs VPN that uses a variety of servers to support any operating system or mobile device. Aside from PPTP and OpenVPN protocols, the service supports L2TP, which is more difficult to block.
The service offers the fastest servers at 20 Gbps and unlimited bandwidth so that users can browse as they would without a VPN. With HMA, users can change IP addresses randomly, ensuring that nobody can track their online activity. HMA Pro VPN software's robust no logs policy ensures to delete logs on a 30-day rolling basis while removing the originating IP address.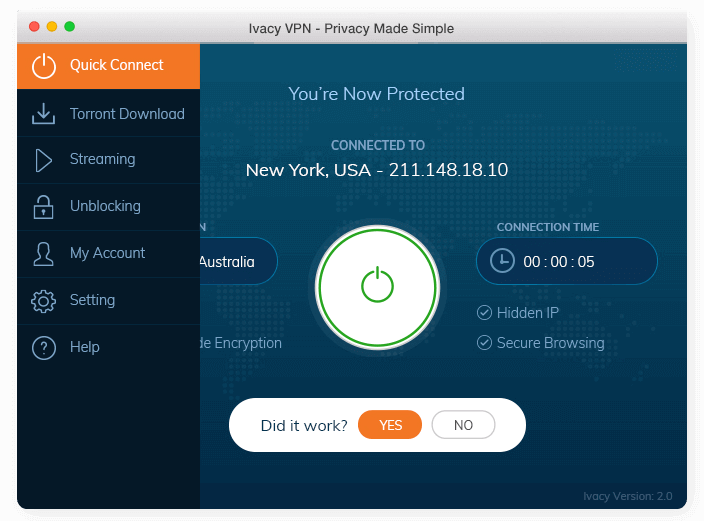 Ivacy VPN supports the connection of up to five devices simultaneously in one subscription. Removes geo-restriction troubles on contents you'd like to enjoy, such as video, audio, images, or texts. It extends a software's usability up to a great extent since it can be utilized for speed-demanding and area-specific applications such as live video conferences.
Ivacy VPN software is a no-logs VPN that also protects your device and information from hackers, harvesters, and other malicious users on the web. It has more than a thousand servers, so you can ensure lightning-fast speed when browsing the internet or streaming media.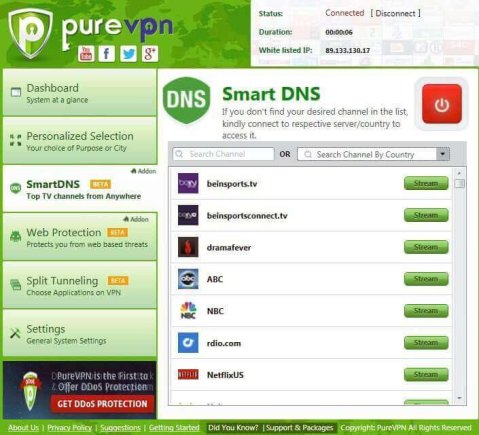 PureVPN splits your internet data between your ISP and VPN for maximum speed and performance. You can use any online solution without revealing your IP address. A split tunnelling functionality enables users to route traffic from specific applications through the software. Provides unlimited bandwidth with zero worries about accessing and downloading torrents.
As one of the best no logs VPNs, PureVPN ensures that all your data and other critical information you receive and send and through your internet-enabled devices are secure from malicious third parties, including hackers and data snoopers. PureVPN offers its services for almost every platform, including Windows, Mac, iOS, Android, and Linux.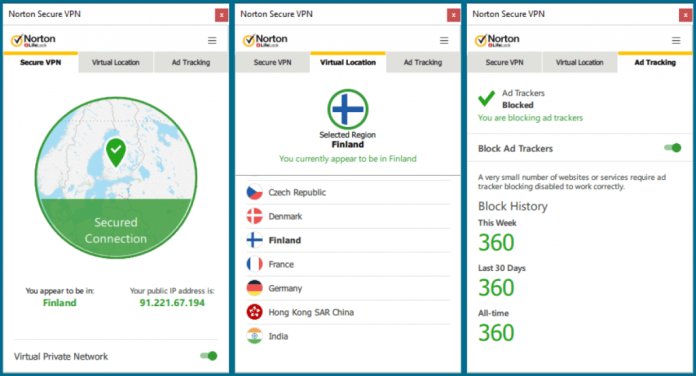 Norton Secure VPN offers bank-grade wi-fi security encryption and allows you to use your Mac, PC, or mobile (both Android and Apple) device for secure browsing, even on unsecured networks and public wi-fi hotspots. Connects to the nearest server, resulting in maximum speeds, that one can also enter manually to choose a preferred server.
Enables users to browse the web anonymously, while their online privacy is protected from being tracked by online advertisers and other companies. Norton Secure is a best no logs vpns software that automatically connects whenever an insecure wi-fi connection is identified, ensuring continuous protection.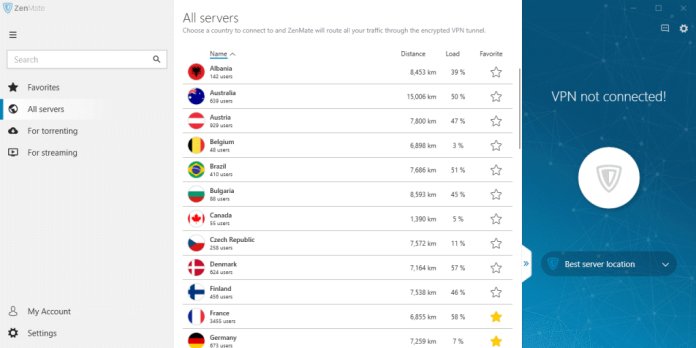 ZenMate uses the best military-grade encryption technology to encode your internet traffic, so your data becomes impossible to intercept. It follows a strict zero-logs policy and never keeps any data from users. It does not allow advertisers to create personalized ads based on your preferences while keeping your personal information like emails, banking details, passwords, and pictures safe.
ZenMate works on Windows, macOS, iOS, Android, Smart TVs, Linux, and even routers. ZenMate VPN software also discovers optimized servers for torrenting and experience the fastest possible download speeds, unblock torrenting sites and private downloads. ZenMate VPN is useful for users who want to bypass geo-based content restrictions. Enables users to access all social media sites and video streaming services, regardless of physical location. Allows users to select the nearest server for better speed and buffer-free video streaming.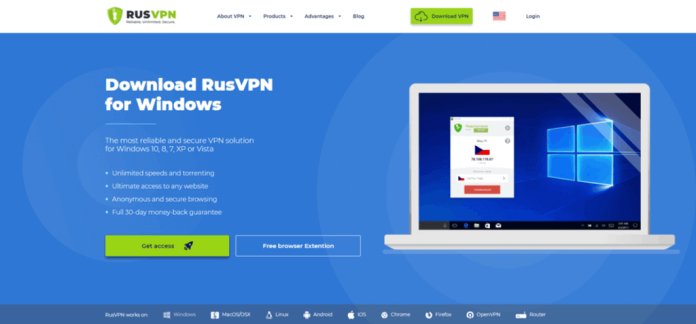 RusVPN can unblock Netflix, BBC iPlayer, Crunchyroll, and HBO, while ensuring your traffic is transmitted via a secure connection and is fully encrypted, including your passwords, conversations, etc. Hundreds of secure servers provide stable access to the internet from anywhere in the world. RusVPN software also offers a Kill Switch feature that helps you stay private.
RusVPN never experiences DNS leaks. Any information/data that may expose your identity is secured no matter which server you are connected to; 256-bit encryption is military-grade and will take ages to decode. It also has many protocols, such as OpenVPN, L2TP, and PPTP.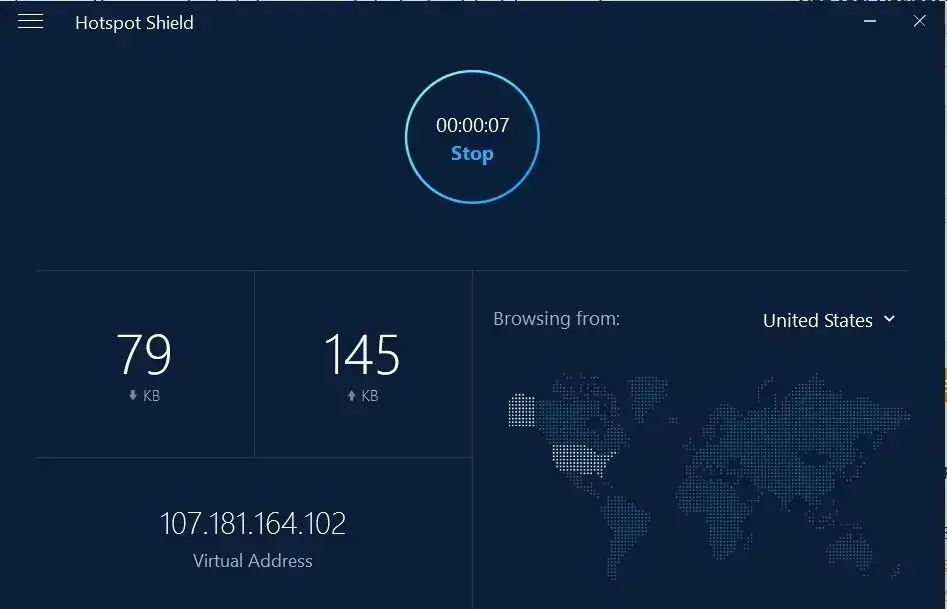 Hotspot Shield is the fastest and most secure VPN for streaming and gaming. You can get private, unrestricted access to all your favourite content. Enables users to mask their IP address, browse anonymously, establish an encrypted connection, and secure public Wi-Fi hotspots. Operates silently in the background without slowing down your system. Hotspot Shield VPN software provides the fastest VPN speeds available, and it's pretty easy to use.
Hotspot Shield VPN offers only one protocol, the proprietary Catapult Hydra. It uses OpenVPN, and this feature is particularly useful in protecting credit card information during online purchases. Works on iOS, Android, Mac, and Windows. Enables you to access restricted or geo-locked content.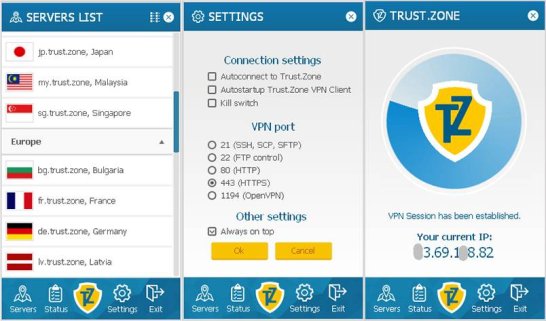 Trust.Zone VPN provides you with complete anonymity on the internet. It allows you to hide your IP address, encrypts, and secure your traffic logs, keeping your online identity safe. Your internet service provider cannot see what you are downloading or browsing on the internet. Trust.Zone VPN software has 192 fast servers in 93 zones globally and enables you to connect five devices simultaneously. It provides OpenVPN protocols with AES-256 encryption.
Trust.Zone VPN company allows you to unblock any websites and Geo-restricted content on the web with unlimited and anonymous VPN Proxy service. It also supports Mac, Windows, Android, and iOS to Linux, Ubuntu, DD-WRT, Xbox 360, Playstation, Smart TVs, and Amazon Fire Stick.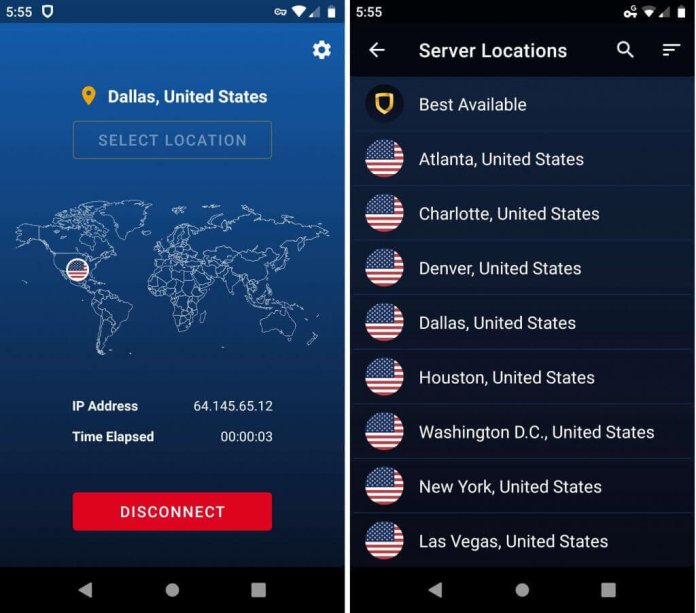 StrongVPN is a fast, no logs vpns and simple solution for navigating a truly open internet. Shields your data and activity with end-to-end security while browsing the web from any location, on any device. One of the only VPNs to support the WireGuard protocol and WireGuard outperforms other protocol options with its industry-leading speed, security, and performance. You can also mask your IP address with an IP address from StrongVPN.
StrongVPN software has a zero-logs policy and never tracks, stores, or sells your data. StrongVPN can Unblocks Netflix, Amazon Prime Video, Disney+. Provides SugarSync, a cloud backup service.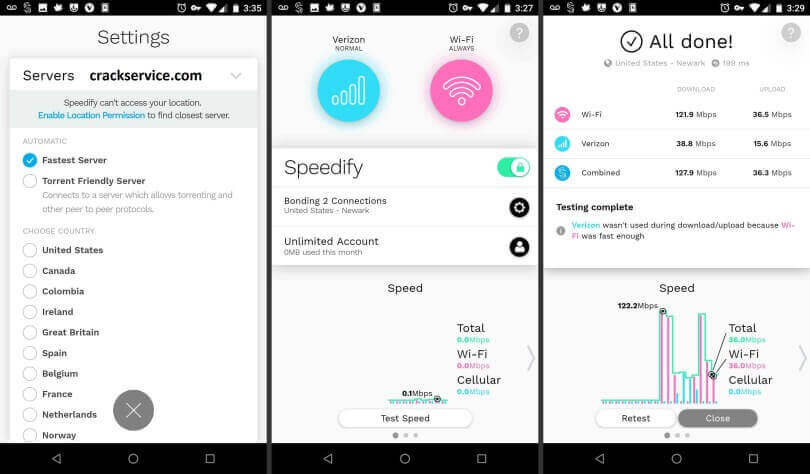 Speedify VPN is a fast bonding, no logs vpn service that makes your internet faster, more secure, and reliable. Speedify's channel bonding technology enables you to use multiple internet connections simultaneously. It can accelerate everything, including uploads, downloads, web browsing, and streaming video.
Speedify VPN automatically prioritizes streams over other network traffic so that you can avoid stuttering, buffering, and disconnects. Speedify VPN software can bond any combination of internet connections and will intelligently distribute your online traffic between them for optimal performance.
Speedify VPN allows you to set custom priority rules for each of your internet connections and monitor usage. It uses the latest encryption standards to keep your private internet access safe and deliver over twice the performance of conventional VPNs on desktops and mobile devices.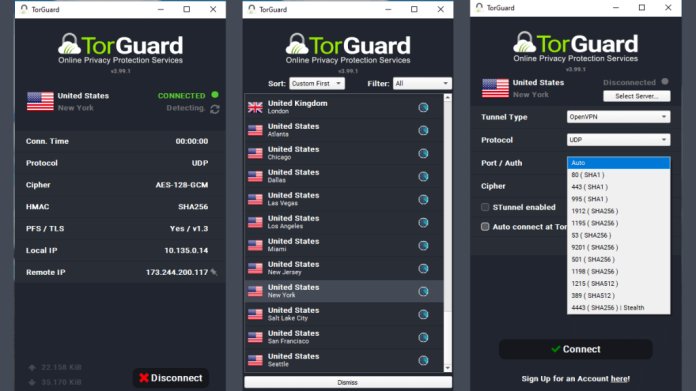 TorGuard VPN offers affordable, fast, and secure internet access through user-friendly features. It encrypts your internet access and provides an anonymous IP, and you can stream your favorite content and download it anonymously. Provides bypass strict VPN blockades with invisible SSL Stealth VPN access and offers OpenVPN obfuscation, Stunnel, OpenConnect, and Shadowsocks.
TorGuard VPN enables you to be in stealth mode whenever you are online, unblock any restricted website, and go unidentified when downloading. It also monitors the security issues created by hackers, net censorship. Works on Windows, Mac, Linux, iOS, Android, and Wifi Routers. TorGuard VPN software also includes robust security, a built-in ad blocker, P2P support, a strict no-logs policy, and the ability to bypass rigid censorship without being detected.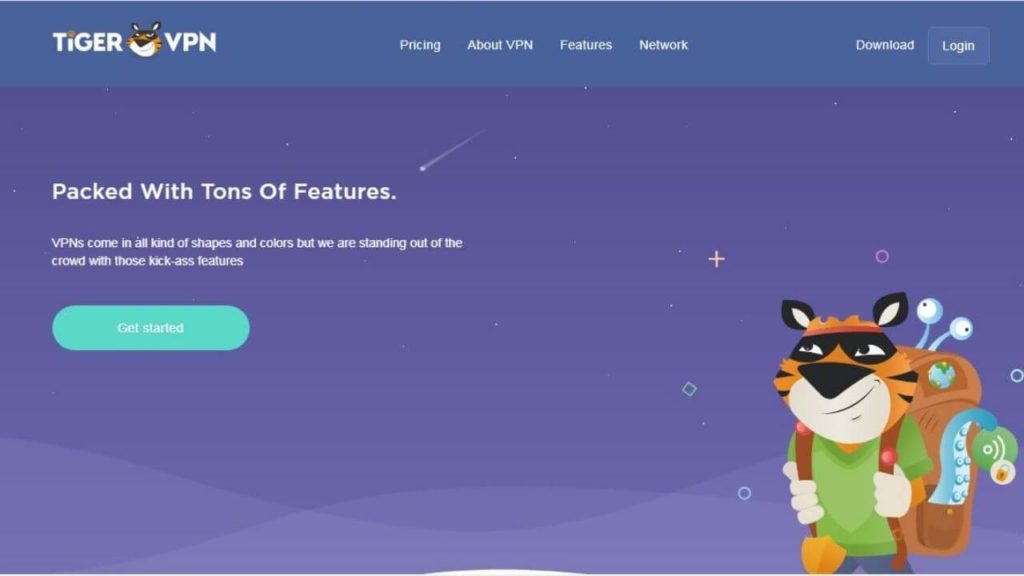 TigerVPN allows you access services you want to block material or bypass censorship that will not be available otherwise. It is an anonymous VPN system that provides geo-blocking. Allows you to browse websites privately and securely and doesn't record data logs.
TigerVPN enables you to any website to play games, watch movies online and upload content on social media websites. It supports P2P Network Connection Support. Also provides Military Grade Encryption. Allows employees to access the internet in real-time remotely.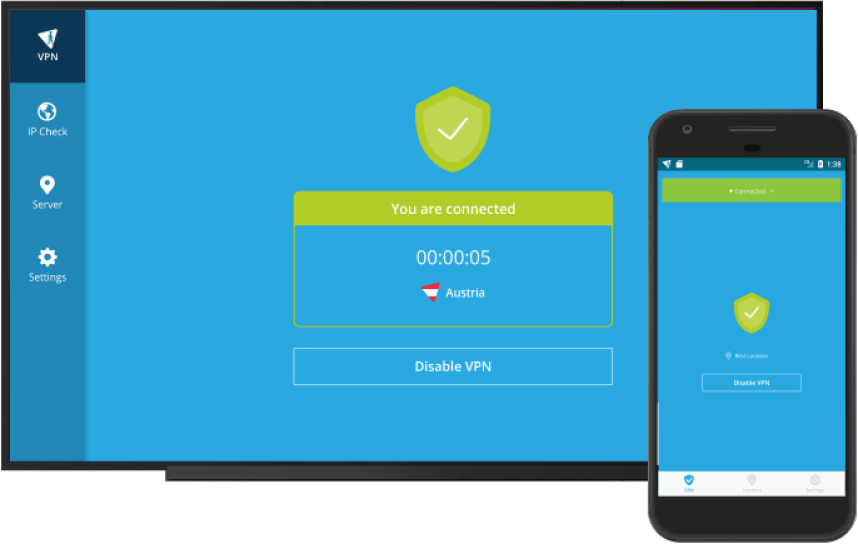 Hide.me VPN allows you to select several locations using kill switch and DNS leak protection. It enables you to access ten connections simultaneously. It supports an IPv6 server and BitTorrent friendly applications. Enables users to hide their IP address to stay secure and anonymous while using the internet.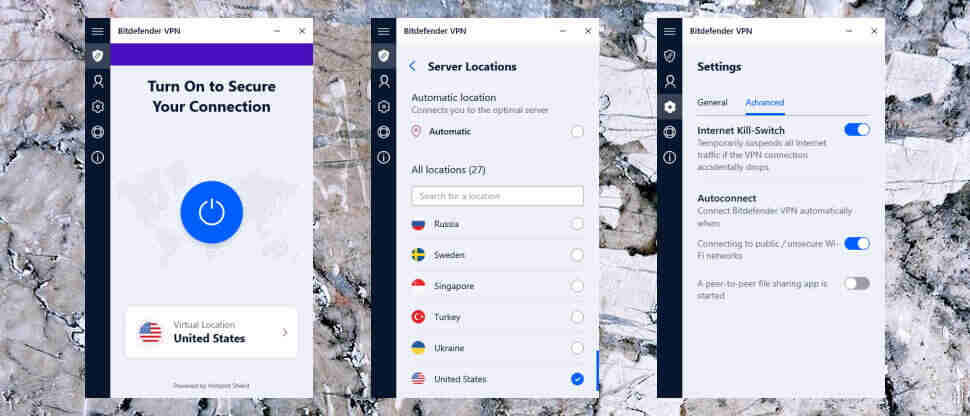 Bitdefender VPN is a zero logs VPN service that provides encrypted network traffic for up to 10 devices. Allows you to access US Netflix at any time, anywhere. Enables you to download and media streaming online securely. It never keeps your online activity or traffic logs. Bitdefender VPN also provides military-grade encryption.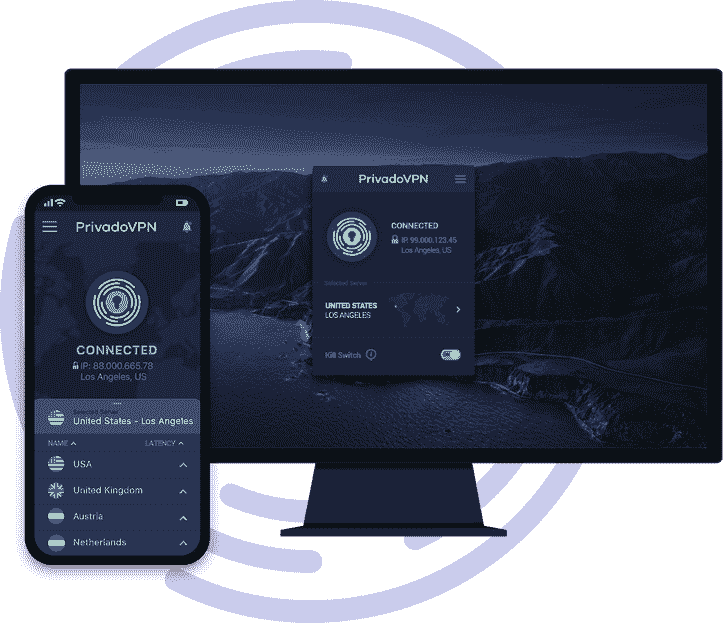 PrivadoVPN is the best no log VPNs with secure 516+ servers in 44+ countries worldwide. It uses 256-bit encryption to prevent you from a government agency, hackers and other online spying activities. Allows you to ensure that P2P data remains secure without losing speed by transferring them via the PrivadoVPN network. PrivadoVPN also supports torrenting ten connections simultaneously.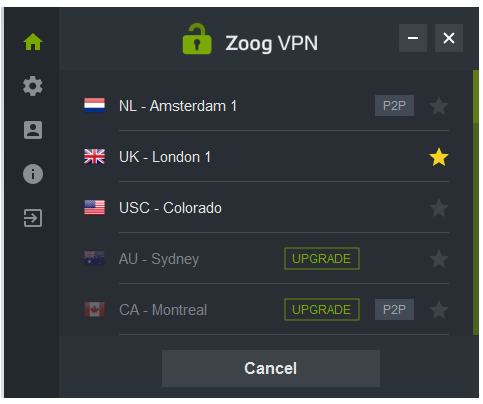 ZoogVPN is a free vpns service with a no logs policy. It allows you to stream Disney+ and BBC iPlayer and other streaming services. Enables you to protect financial and sensitive personal information via an encrypted VPN tunnel. ZoogVPN also provides 2048 bit and 256-bit encryption to protect you from third parties snoopers and hackers.
List of User-Friendly VPN Servers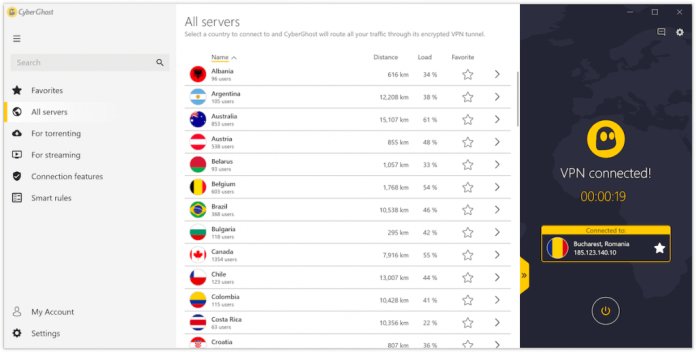 CyberGhost VPN service comes with a robust network with easy to use tools. It follows a strict zero logs policy but collects data without identification for analytical purposes. The VPN connection frequently restores these servers and trace user reports to an off-site backup service. CyberGhost unblocks AMC, Netflix, Sling TV DAZN Foxsports Go, etc.
CyberGhost VPN is powerful enough to bypass geo-restrictions for all primary streaming services. It also offers servers for websites outside the countries indicated. CyberGhost uses military-grade encryption coupled with other security features such as a malware blocker and a kill switch.
CyberGhost VPN software has over 4,300 VPN servers in 60 countries. Allows you to choose VPN protocols, and you can set up a home Wi-Fi router to use CyberGhost all the time. Protects your Wi-Fi transmissions and evades censorship.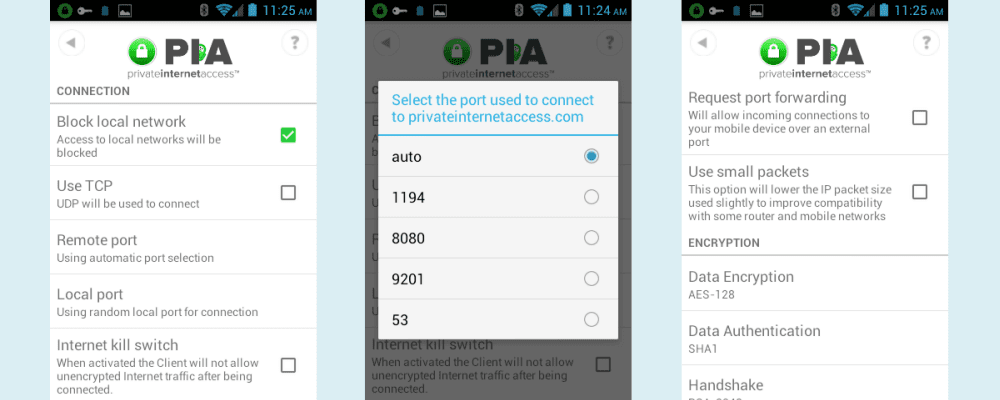 PIA (private internet access) VPN provider is a small network protocol that is highly flexible, has a strict zero logs policy, and is user-friendly software. It offers decent speeds, excellent safety, and unblocks content in many locations. PIA VPN has native desktop applications in Windows, Android, Mac OS, Linux and iOS devices. It is a non-MACE device that uses only an IPsec protocol if a client chooses to move to OpenVPN or not. It allows you to connect up to 10 devices simultaneously.
PIA (private internet access) VPN service is a zero logs VPN and has Military level encryption but can be chosen to vary by the type of data being encrypted based on your preferences. It has a kill switch, free SOCKS5 proxy and Wi-Fi protection. PIA has more than 222,000+ servers in 77 countries.
List of No-Logs VPN Provider Runs on the RAM-Disk Servers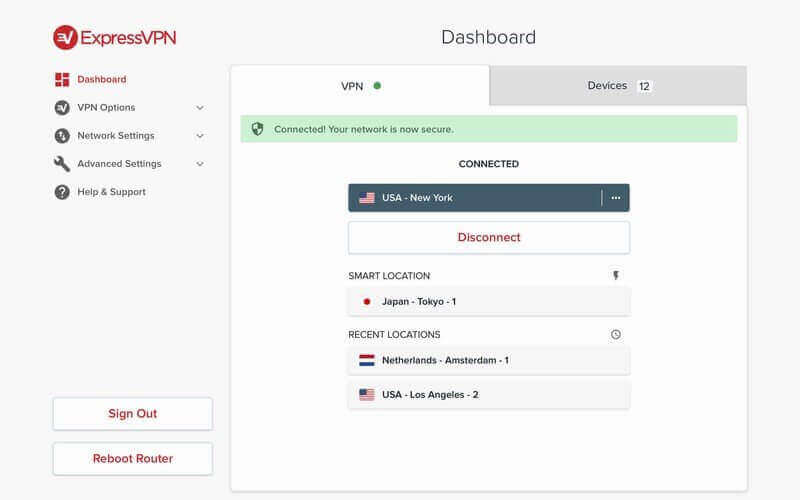 ExpressVPN ensures that the server runs on RAM, so the data is not stored. All information you entered when you logged out will be deleted automatically. VPN uses aes 256 bit encryption (military-grade encryption) on each connection so that anyone can view your information. With its speed and unrestricted bandwidth, you can torrent in its entire server network.
ExpressVPN enables access to more than 30 Netflix library regions and reliably disables the Hulu iPlayer, HBO and BBC sites. The Smart DNS leak protection service is included with every Netflix subscription and will ensure that you can smoothly browse through all the videos snatched onto the internet. In every subscription to the service, you get Smart DNS FREE DNS Services and free trials.
ExpressVPN retains only the information you provided when joining. It is one of the fastest VPN on the market, and any VPN connection drops in your speed are barely noticeable. It is distributed with 94 servers around the world and the company is based on british virgin islands.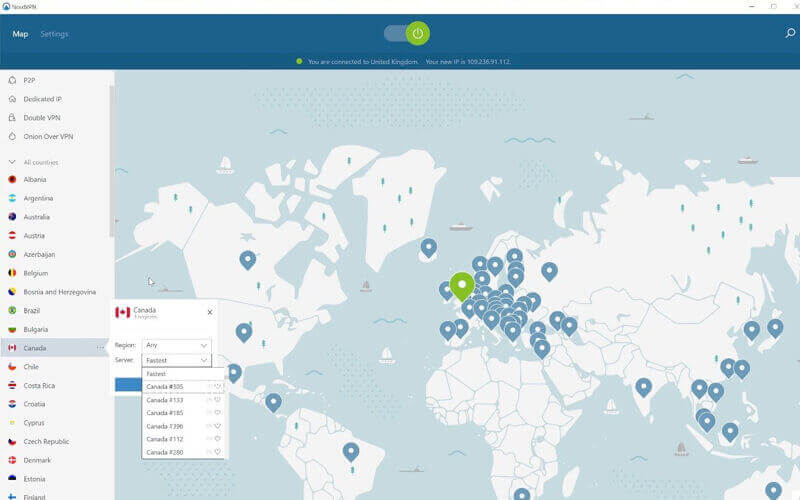 NordVPN provides up to six simultaneous connections and is compatible with Microsoft Windows, MacOS Linux, Android, iOS and Android TV. It operates on a strict zero-logs policy. It runs on RAM, so the data is not stored. It uses the NordLynx tunnelling protocol, which is modified versions of WireGuard that are much more secure. The site accepts anonymous payment methods like cryptocurrency, so users don't need to share anything with their bank to sign up.
NordVPN is available in 59+ countries, it consists of 5,413 servers and is excellent for bypassing restrictions on foreign streaming services. It also uses AES 256-bit – encryption for the protection of information and connections.
NordVPN works fast enough that it can handle unlimited bandwidth-intensive activities such as gaming and VoIP calls. It provides 24/7 support, including email support and Facebook support. It also offers its users 30 days free money-back guarantee before you commit to a subscription.
Nord VPN providers various security and privacy-oriented features include; a double VPN, stealth mode, a CyberSec feature, dedicated IP addresses, and dedicated P2P servers. You'll stream overseas Netflix, BBC iPlayer, and more with its incredible connection speeds, and you won't be left buffering.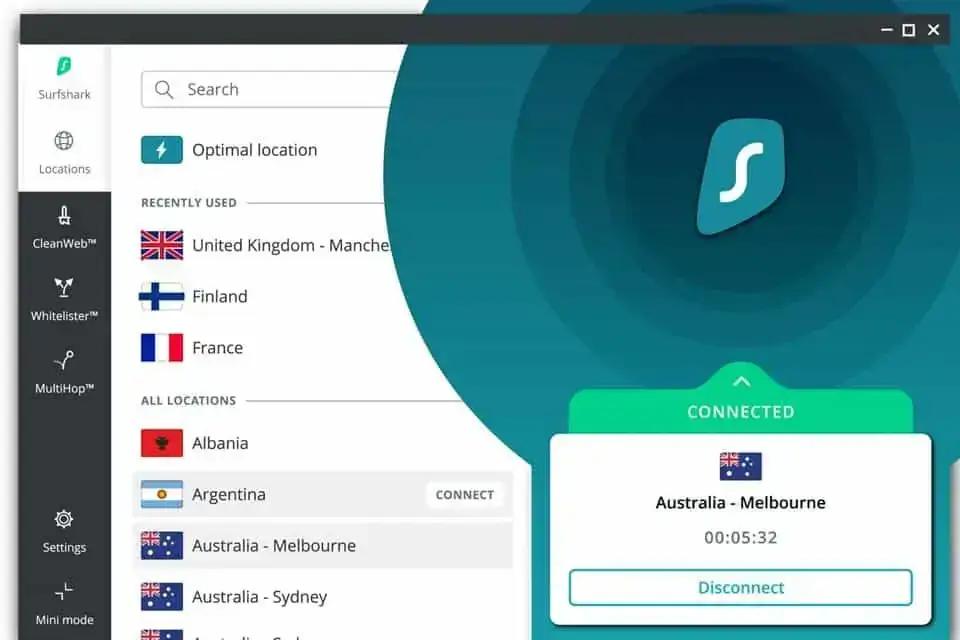 Surfshark VPN provider has over 3,500 servers in 65 countries and the company is based on the british virgin islands. These servers are all completely diskless and run on volatile memory (RAM), Which means it has much more control over its servers than some competitors. There are numerous obfuscated servers and dedicated P2P servers available in Canada and the Netherlands. Suppose you want to play streaming gaming torrenting – which certainly makes this a worthwhile venture.
Surfshark VPN connection is capable of handling large data loads such as streaming services and gaming. It can prevent information from being taken from its servers at the end of a session or by pulling off the server's plug. It provides a kill switch, split tunnelling, and AES-256 encryption.
Surfshark VPN service is easy to install and use and are compatible with Windows, macOS, iOS and smart televisions. It supports up to 2G unlimited simultaneous connections via an internet service with an Ethernet cable. Surfshark VPN providers also host their own Server Network and offer Chameleon Obfuscation and Stealth Technology.
Surfshark no logs vpn services allows you to secure every device you have because it offers simultaneous connections with a subscription. So, you can cover 10, 20, even 50 devices with one plan. With this VPN, you can appear virtually from any place and easily mask your actual location.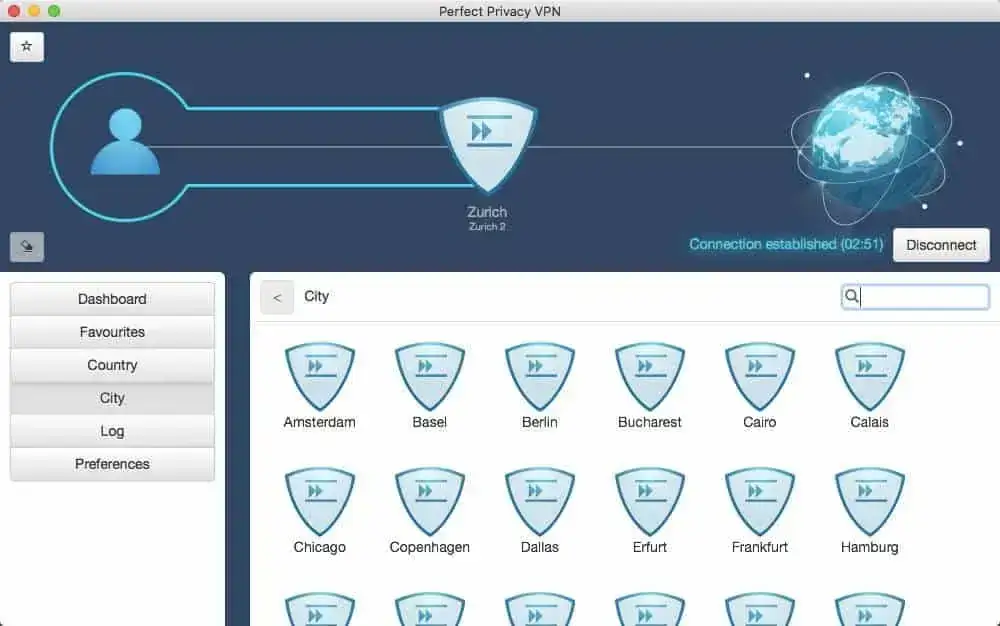 Perfect Privacy servers run on RAM disks. All information you entered when you logged out will be deleted automatically. It will not allow the recovery of any user data if power has been disconnected. It remains an excellent choice for privacy users. It offers you various exclusive VPN features to protect you from the risks of surveillance, malicious software, user data corruption, and even advertising.
Perfect Privacy VPN software provides you with a wide range of different protocols and services for your desired purposes. OpenVPN and IPsec for extra-strong encryption, SSH2 tunnel for individual encryption, HTTP proxies, and SOCKS5 proxies if you need additional high speeds.
Perfect Privacy VPN allows you to use the Multi-Hop VPN to protect yourself from tracking and monitoring. Neuro routing ensures that your data remains strongly encrypted. A neural network and algorithms continuously calculate the best routes for your destinations on the internet. It happens dynamically – depending on the websites you visit.
Perfect Privacy VPN is located worldwide, including popular locations like Sweden, Russia, Iceland, Hong Kong, and the Netherlands. You can download unlimited data, and servers support up to 1 GBPS of bandwidth.
Privacy-Focused VPN Providers
XOR stealth servers at NordVPN can tamper with congested traffic removing censorship from the network. XOR servers can hide some VPN cyphers themselves, effectively overcoming VPN limits. NordVPN have advanced features, including 'double-hop encryption chain. It also uses heavily Implemented OpenVPN encryption and accepts potentially anonymous Bitcoin transactions. NordVPN keeps recommending these features every time.
In addition, NordVPN CyberSec has a feature protecting users against malware by using a real-time block list. CyberSec comes in extremely useful when you need to stop unwanted advertising and save you (and your device).
Types of VPN Protocols
Internet Protocol Security (IPSec): It is used to secure internet communication across an IP network. IPSec secures by verifying the session and encrypts each data packet during the connection.
Point–to–Point Tunneling Protocol (PPTP): Creates a tunnel, confines the data packet, and encrypts the data between the connections.
Layer 2 Tunneling Protocol (L2TP): Often combined with another VPN security protocol like IPSec to build a highly secure VPN connection. L2TP generates a tunnel between two L2TP connection points, and the IPSec protocol encrypts the data and keeps secure communication between the tunnel.
SSL and TLS: Creates a VPN connection where the browser acts as the client. User access is prohibited to particular applications instead of the entire network. Online shopping websites commonly use SSL and TLS protocols.
Conclusion
When using no Logs VPN, if no person can log in to the system, they don't need to log in to ping your internet or other networks. VPN with strict 'no-log policies are generally surprisingly secure. This way, nobody can see what you do online and ensure that your sensitive or personal data is never exposed to anyone. Surfing a web browser such as a tor browser on an unsecured network means you could be exposing your private information and browsing history.
A VPN (a virtual private network) is the easiest and most effective way to protect your network traffic and hide identities. As you connect to a VPN server, your network traffic goes through an encrypted tunnel that nobody can see, including hackers, government agencies, and your internet service provider. VPN software also encrypts your data and masks your location to protect against any potential intruders.
Frequently Asked Questions
What Do No Logs Mean in VPN?
Some VPN services will not be checking log information. It means that some VPNs don't even log the information of a given user. No log VPNs are the VPNs that use a network that does not maintain usage logs by keeping users information encrypted.
Which VPN Does Not Keep Logs?
The various countries have specific laws and regulations around the use of VPN services. Some countries offer free and easy internet connections using VPNs while others don't.The various countries have specific laws and regulations around the use of VPN services. Some countries offer free and easy internet connections using VPNs while others don't.
How Does a No Logs Policy Protect You?
Using no logs VPN, you will never be able to show the information back to the authorities. Even though hackers get in, they don't have access to data they could easily steal. Use a VPN that does not store connection logs to avoid leaking them to investigators even if they asked for them.
Why Should I Use a No Logs VPN?
When using no logs VPN, if no person can log in to the system, they don't need to log in to ping your internet or other networks. Here's the main reason it's vital.
Advantages of Anonymous VPNs
Without an anonymous VPN, your internet provider can view and log your online actions. However, a VPN can encrypt traffic to secure servers. It will keep your ISPs from having access to your private information or what you do online.
What Is a No-Logs VPN?
Log less software provides a secure way for the use of connected devices over the internet. This tool doesn't store your data, so it is reliable even when your network is compromised. No log VPNs are software that doesn't exchange user information and are encrypted on an external network.
Top Anonymous No Logs Claims Vpn Services
Express VPN service protects internet users from scammers and 'three-letter agencies. Proton VPN service permits anonymous use of websites that unblock websites and encrypt the internet connections. F-Secure Freedom hides your IP address by relocating them elsewhere. Surfshark makes your location private and secures your information. You can use Astrill to share an encrypted VPN with multiple computer-based computers – including Xbox One and the Roku Boxes. It provides a single connection to all the computers connected to the VPN server from one location with five simultaneous connections. It also provides accurate network coverage. Bitdefender VPN has been acknowledged by computer experts as well as independent laboratories.
Which Are the Best Free VPNs That Do Not Keep Connection Logs?
Windscribe VPN is probably best known for its excellent free and best no logs vpn service that gives users 10GB of data a month. Governments block content based on your location. Corporations track and sell your data. Windscribe allows you to take back control of your privacy. Enables users to connect as many devices at once as they like. Windscribe is compatible with Kodi TV set-top boxes and Amazon Fire.
Do VPNs Really Keep No Connection Logs?
Some VPNs that use a strict no-logs policy are very safe to use because they do not store any of your data. It means that no one can view any of your online activities. So, your sensitive data, including your personal information, banking details, and search history, are entirely safe from prying eyes.
Does NordVPN Really Keep No Logs?
NordVPN provides up to six simultaneous connections and is compatible with Microsoft Windows, MacOS Linux, Android, iOS and Android TV. It operates on a strict zero-logs policy. It runs on RAM, so the data is not stored. It uses the NordLynx tunnelling protocol, which is modified versions of WireGuard that are much more secure. The site accepts anonymous payment methods like cryptocurrency, so users don't need to share anything with their bank to sign up.
What Is a VPN No Logging Policy?
VPN has a zero logs policy that doesn't store data about users' online activities or connections. It means that it won't save any information about what you do online, including your details, banking information, and search history. Therefore, you can retain complete anonymity.
What Is the Most Untraceable VPN?
ExpressVPN software has around a hundred servers worldwide. Connection speed is relatively fast and offers limitless bandwidth. With split tunnelling, DNS leak protection, and military-grade encryption as standard, your data will stay secure, and its no-logging policy assures your anonymity in any situation.
What Is VPN Logging?
VPN logs are the data logs that VPN services keep regarding the usage of their services. You have to remember that your VPN provider can store all of your private internet access. So everything your internet service providers would generally see is technically now accessible by your VPN providers.
Which VPN Has the Fastest Speeds?
Hotspot Shield is one of the World's Fastest VPN. It has outperformed competitors in international and local testing conducted by Ookla® to win the position of World's Fastest VPN position.
Which VPN Is Fastest and Free?
Hotspot Shield is the World's Fastest and free VPN. The free plan is limited to 500MB of data per day (around 15GB per month).
What Is the Most Private VPN?
ExpressVPN is the most private VPN with 256-bit encryption and standard OpenVPN. It does not log user data and caters to those who download torrent files. However, it also has a policy against downloading copyrighted stuff and may cancel accounts that violate it. Provides server switching, and this feature is ideal for those who need to reach different locations or obscure places.
Is There a VPN That Is Completely Free?
Most VPN providers are completely providing free vpns services with limited features, such as PRIVADOVPN with 10 GB of data per month. PROTONVPN with unlimited data per month. HIDE.ME provides 10 GB of data per month. TUNNELBEAR with 500 MB of data per month. WINDSCRIBE with 2 GB of data per month. ZOOGVPN with 10 GB of data per month.
Is No Logs VPN Services Safe?
Use a no-logs or zero logs VPNs that does not store logs to avoid leaking them to investigators even if they asked for them. Even though hackers get in, they don't have access to data they could easily steal. This tool doesn't store your data, so it is reliable even when your network is compromised. No log VPNs are software that doesn't exchange user information and are encrypted on an external network.
Is Cyberghost Vpn a No Logs Claims VPN?
CyberGhost has a comprehensive grasp of what the digital world needs—internet freedom and privacy. CyberGhost VPN is more of a privacy solution, and it follows a strict no-logs policy. CyberGhost uses military-grade encryption coupled with other security features such as a malware blocker and a kill switch.
Is Ipvanish a Best Zero Logs Vpn?
IPVanish protects your personal information when you are using public wi-fi. It can change your IP address so that no one can't track your online activity. It provides a strict no logs policy that is helpful for your data security. IPVanish VPN protects users from network hackers, internet service providers (ISP), and advertisers.