Great content sells. Everyone knows it for a fact. Be it a hand-written content, the right picture, or a great video.
If you are into creating videos with the ultimate focus of acquiring followers and earn, a 'vanilla' video won't do. Chances are, your competition would outdo you by editing a simply captured video to make it a viral copy. That brings us to the importance of using a video editing software, through which you can stand-out by producing high-quality engaging videos.
Instagram? Check!
Youtube? Check!
Vimeo? Check!
Brand Portal? Check!
Instead of overwhelming you with several choices, we have handpicked below only the top 3 best free video editing software among the many available.
List of Top 3 Best Free Video Editing Software
When you start looking for the best free video editing software, it is easy to get overwhelmed with the list of options available. Here is the handpicked list of video editing software to choose as per your requirement: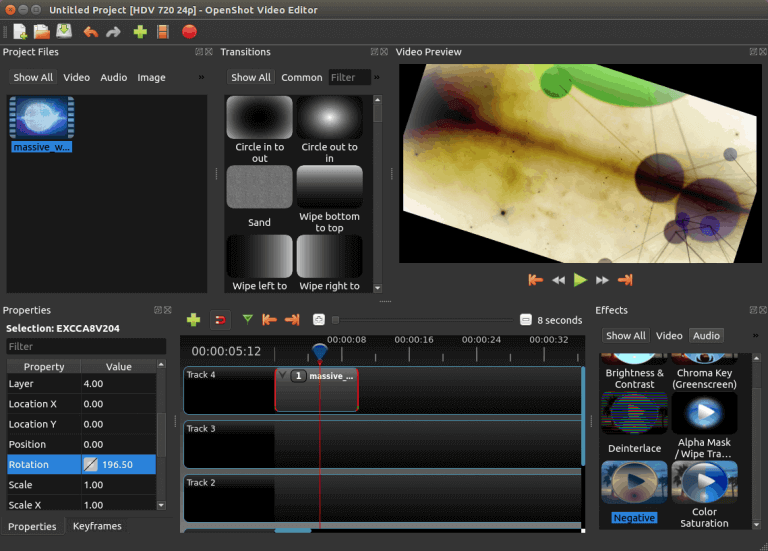 OpenShot continues to remain on top of the list being an Open-Source free video editing software, especially for those who are looking to apply powerful editing features on their videos without incurring a cost. As OpenShot offers a 100% free option of editing videos, it is usually considered to be the best choice for beginners and small/medium enterprises. OpenShot remains compatible with Linux, Mac and Windows alike, and offers an editing interface which is simple to use and quick to learn.
Key Features
Compatible with Windows, Linux and Mac
Easy drag and drop video, audio, or images from local drive. Simplest ever!
Apply 3D animated titles and effects
Edit video background, invert the colors, adjust brightness, and more
Unlimited layers for watermarks, video, audio, and more
Video transition and real time previews
Apply fade, slide, bounce, and animate anything in your video
Ability to adjust and edit each frame of the video
Digital zooming of video clips
Animate video speed and direction
Available in more than 70 languages
Comes with in-built tutorials. Help also available through OpenShot Forums or contacting developers highlighting a bug
100% free forever without watermark
To know more about OpenShot's features and product options, click here to continue.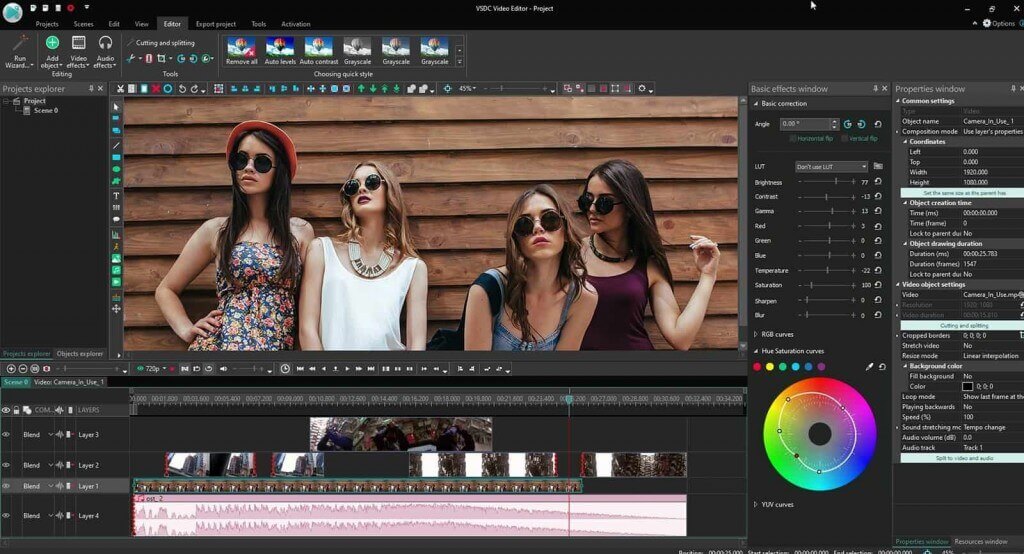 Overtime VSDC has gained its name to be one of the top choices when it comes to selecting a non-linear video editor. One of the main factors of VSDC being the best free video editing software is that it is probably the only video editor which isn't hardware-resource intensive. VSDC can be run pretty much in a fairly configured hardware, and thus saves from burning a hole in your pocket.
Additionally, the VSDC Free Video Editor doesn't ambush you to buy a paid version, instead it offers a genuine free video editing software with its feature-rich editing components without any watermark.
Having said that, VSDC also offers a Pro version of its video editor for those looking for advanced features like hardware acceleration, advanced masking, a video stabilization tool, and more.
Key Features
Best in class Non-linear video editing
Comes with 4K and HD support
Render outstanding videos through Subpixel Accuracy
Video stabilization tool to fix shaky videos
No watermark
Advanced 3D editing, video capture and masking
Minimal hardware requirements
Control the power of time, reversing, slowing down, and speeding up video
Use a preset or animate the playback speed and direction
100% free forever. No promotions
To know more about VSDC's features and product options, click here to continue.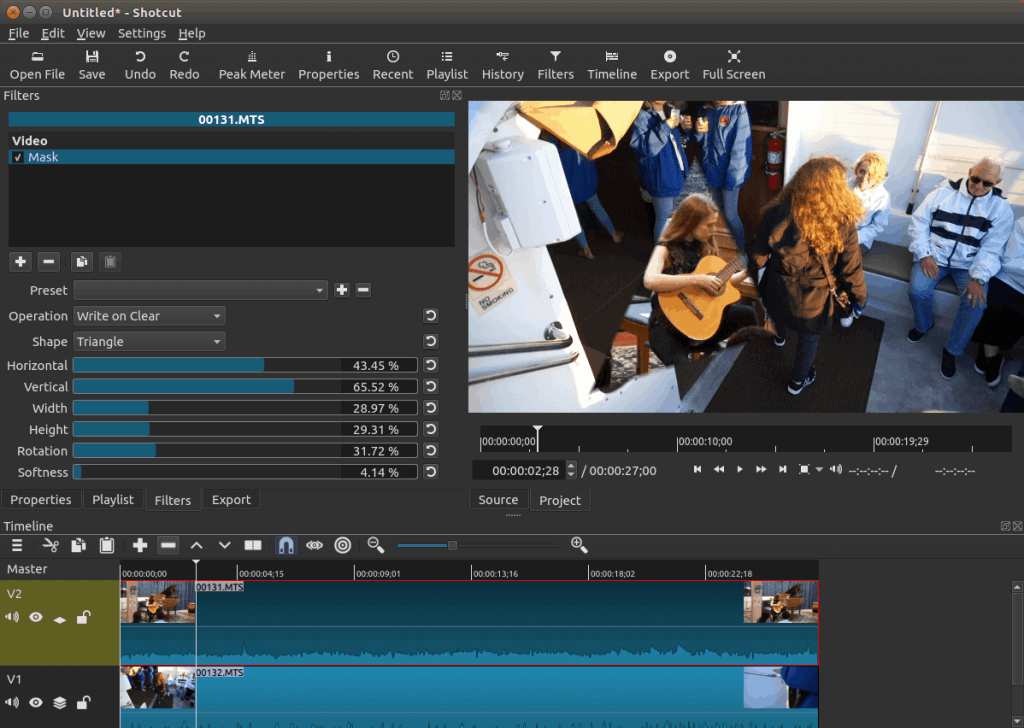 Shotcut offers an open-source, free video editor, which is ideally used by beginners and experts alike. Rich features like importing video, native timeline editing/keyframing, cutting and splicing, adding transitions, titles, and effects, are all accomplished in just a few clicks. The Shotcut video editor is compatible with Mac, Windows and Linux, and supports numerous sought-after formats. Installation and usage of Shotcut don't require a high-end hardware setup, thus making it to be a popular free video editor choice for beginners.
Key Features
Compatible with Mac, Windows and Unix
Supports 4k and HD editing
Codec Independent
Does not require high-end hardwares
Supports almost all audio, video and image formats
Low resolution proxy editing to improve seek speed and reduce scaling
Native timeline editing
Allows network stream playback
Blackmagic Design support for preview monitoring
Multi-format timeline: mix and match resolutions and frame rates within a project
Unlimited undo and redo for playlist edits including a history view
100% free
To know more about Shotcut's features and product options, click here to continue.
Final Thoughts
If you are a professional video editor or are looking to accomplish a one time task, the list should help you choose the best free video editing software as per your requirement. In case you are looking for an extensive list of paid video editing software, our next article of Top 20 Best Video Editing Software will help you choose one.
Each of the video editing software above will help you produce important post-production tasks of video editing through simple interfaces. And, if you've never edited a video before, you'll find these video editors to be immensely powerful and easy to get to use at the same time.
Did you create a stunning video recently? Do share with us how you did it?