What is a Driver Updater Software?
Driver Updater is a software that checks for newly available drivers on a user's computer. A driver updater software also ensures overall PC stability, no errors with connected hardware, improved data security, enhanced gaming experience, and increased graphic card performance.
A driver updater's main function is to find the newest version of specific computer drivers and installing new drivers required for particular apps or hardware. To keep your devices and software secured and performance-optimized, it is always advised to install a driver update software. The right driver update software proactively scans and indicates drivers that need an update.
Importance of Driver Updater Software
List of Best Driver Updater Software
When you start looking for the best driver updater software, it is easy to get overwhelmed with the list of options available. Here is the handpicked list of driver updater software to choose as per your requirement: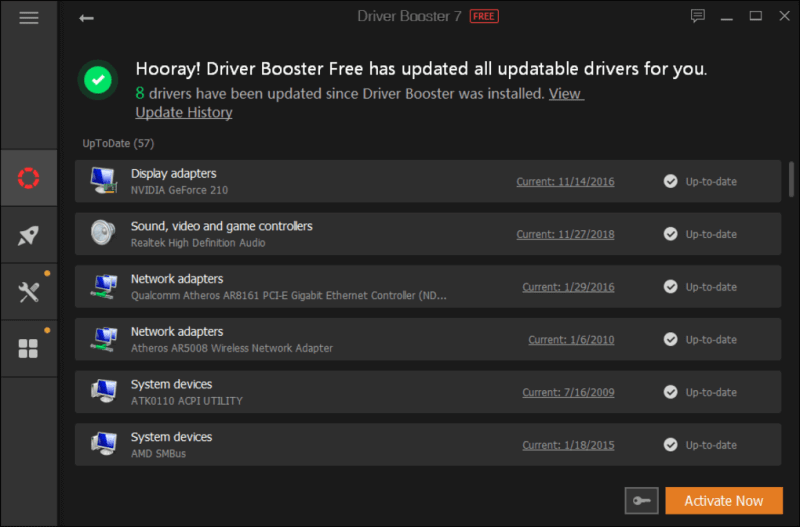 Driver Booster is a driver updater application for Windows that checks for outdated drivers for your hardware on a routine basis. Driver Booster regularly and automatically checks drivers on a user's device/system and supports Windows Vista, XP, and Windows 10, 8.1, 8, and 7. Driver Booster essentially updates all drivers with a single click, eliminating the need to manually check and update software.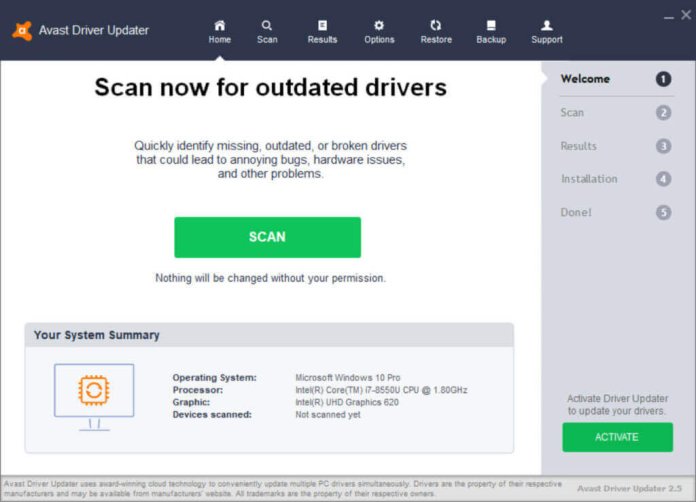 Avast Driver Updater allows scanning, updating and fixing drivers to ensure your PC automatically adjusts and updates over 500,000 drivers for peak PC performance. Avast Driver Updater lets your PC perform at the optimum level without freezing or crashing. Avast's scan detects outdated drivers and fixes them to reduce PC freezes, crashes and bugs. More so, Avast Driver Updater helps eliminate frequent connectivity problems and mouse and printer issues and achieve sharper graphics.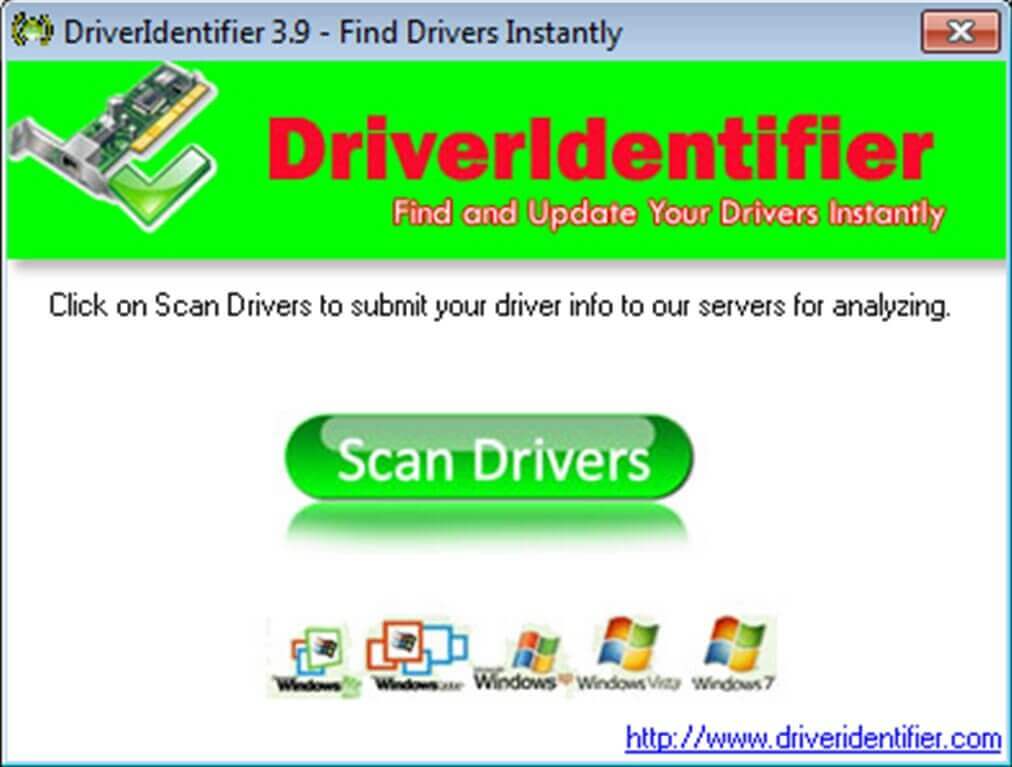 DriverIdentifier driver update software is designed to quickly locate the most current drivers specific to your computer system through its user-friendly interface along with access to an extensive driver database. DriverIdentifier saves the frustration and extensive time investment usually associated with updating drivers by automating the entire process of identifying and updating drivers. DriverIdentifier driver updater is a simple, fast, and powerful application that enables you to find your personal computer's right drivers at the right time.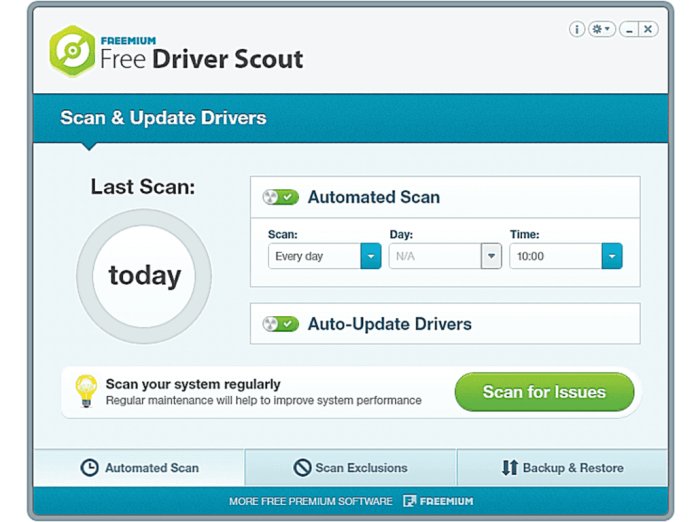 Free Driver Scout driver updater software assists you in getting your PC up and working while getting rid of things that will slow your system. Free Driver Scout is a software program created to update all of the drivers installed on your PC without any fuss. It further helps you remove outdated, broken, and defective drivers from your PC and automatically offers the latest version as a free download.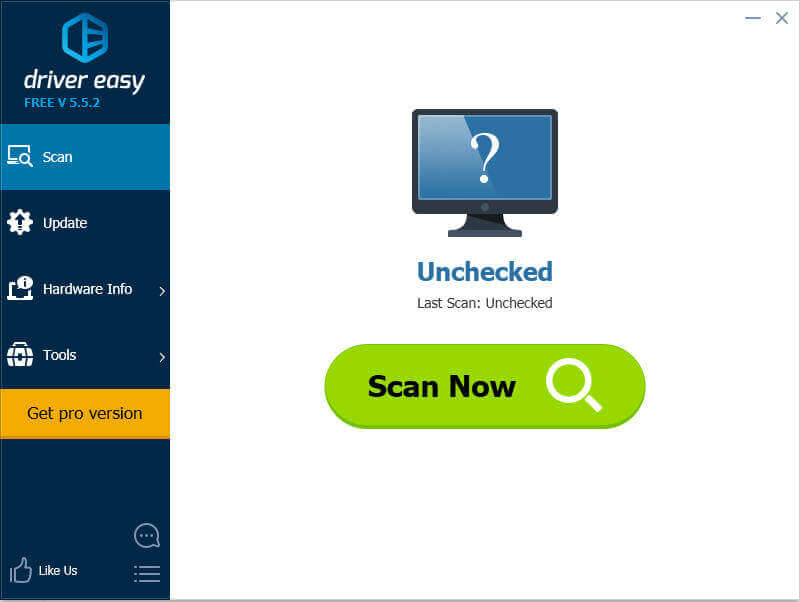 Driver Easy Software is a free driver updater for Windows that has access to millions of drivers. The application is straightforward to operate, letting you download drivers directly from Driver Easy without worrying about manually searching the drivers. Driver Easy compares all currently installed drivers and the driver that should be installed as an update, including the provider, the driver name, version, and date.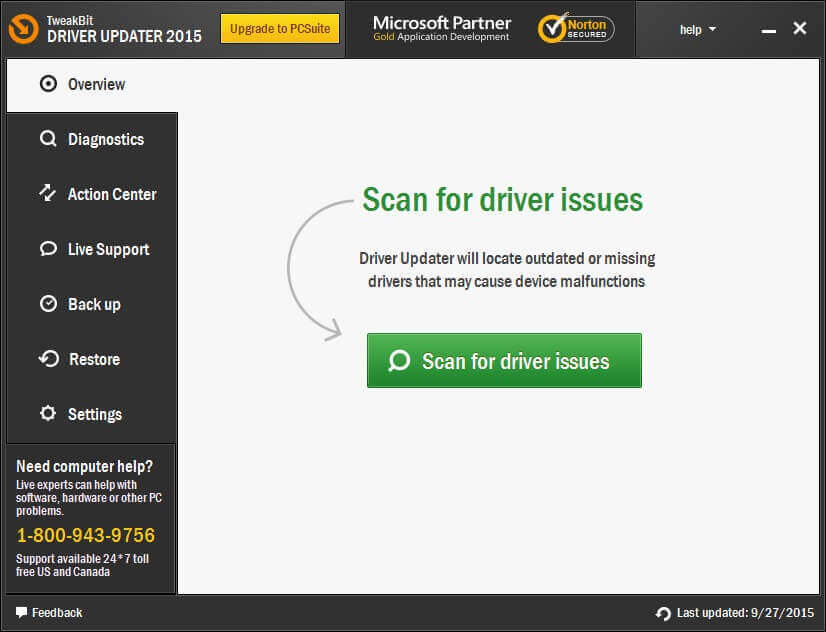 TweakBit Driver Updater is a compelling and straightforward software to detect and instantly update all outdated and missing drivers on your computer. Through TweakBit, you get the latest versions installed for faster and smoother system performance. It effectively resolves driver-related system errors and device malfunctions easily and automatically.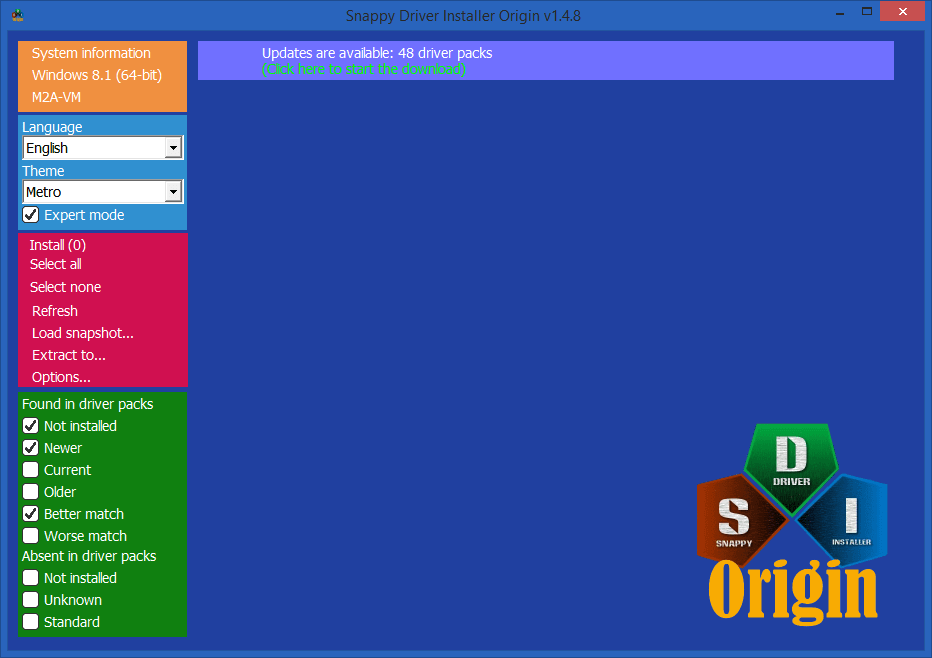 If you've lost/misplaced driver discs, are unable to find drivers on the manufacturer's website, or Windows Update can't configure your hardware, use this tool to find and install all missing drivers quickly. You can keep Snappy Driver Installer on your USB flash drive or an external hard drive. Snappy Driver Installer is a program for updating drivers on PCs running Microsoft Windows using driver packs or combined folders. It can also install drivers on newly assembled PCs at places where the internet is not available.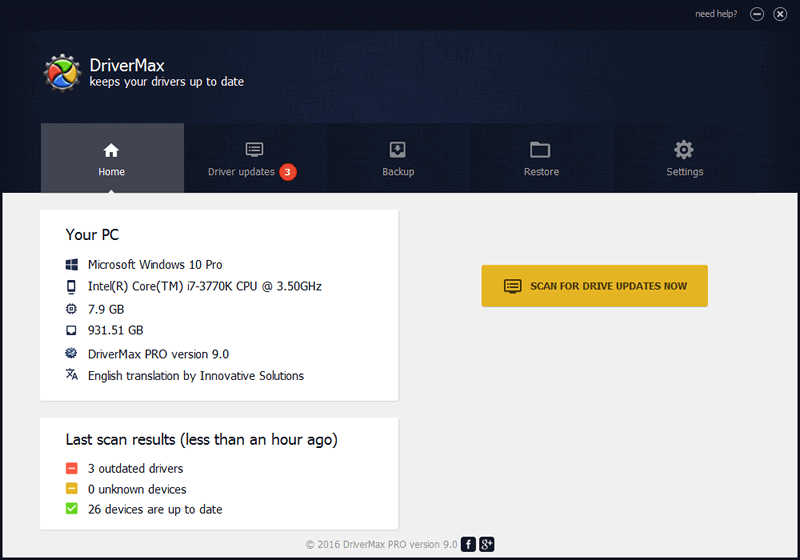 DriverMax driver update software enables the proper functioning of internal hardware or devices connected to your computer. DriverMax reduces system freezes and malfunctions, making your PC's performance better by serving you only with the best and latest driver updates. DriverMax software also allows you to update, back up, and restore outdated, missing, or faulty drivers.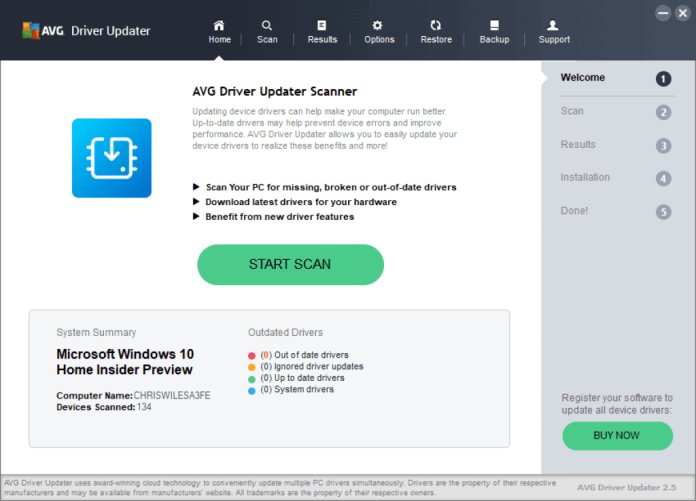 AVG Driver Updater reduces device errors by updating all your drivers with the latest release. It scans for outdated, missing, or corrupt drivers with one click and enables you to download and install their latest version. AVG Driver Updater software also provides a trial version to download and install to scan your system and report those drivers that need an update.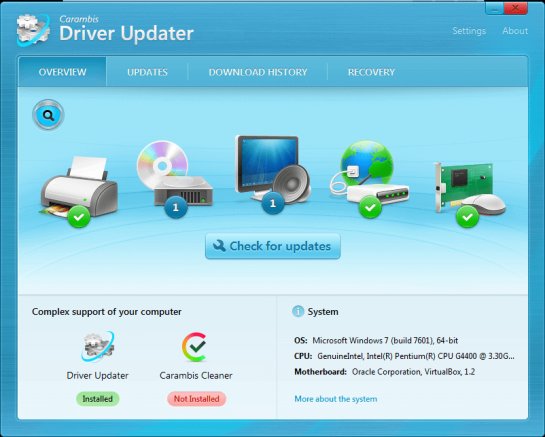 Carambis Driver Updater provides the easiest and quickest way to update all drivers on your system instantly. The application scans all connected devices to check the database for missing and updated drivers which are compatible and stable. Carambis Driver Updater software also enables you to automatically install required drivers or select required drivers for manually downloading and installing. Once installed, the application will do all the work for you in the background without requiring any further effort on your part.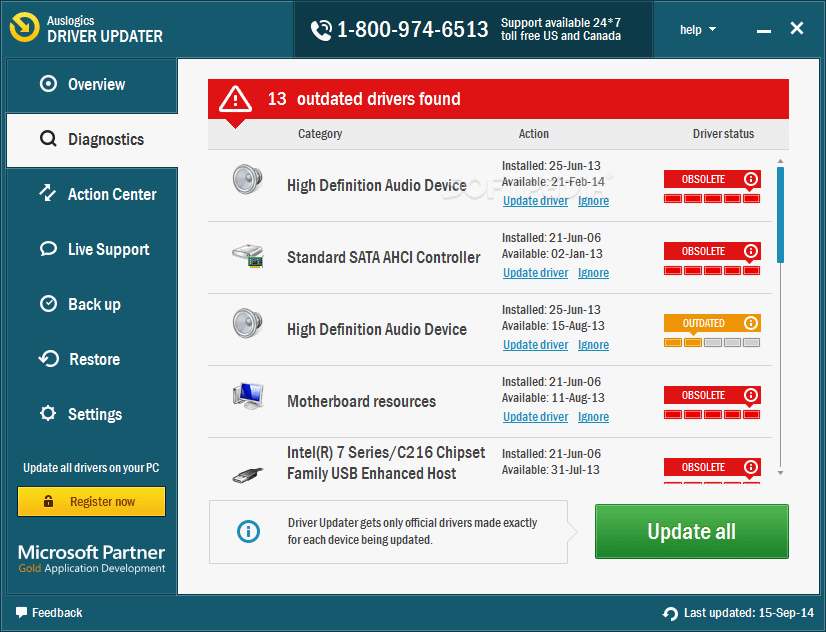 Checking for right updates online regularly can be a near-impossible job. Auslogics Driver Updater software is an excellent tool that allows automating the task of getting all hardware drivers updated to the latest manufacturer-released versions. Update all drivers on your computer in one click to prevent device conflicts and ensure smooth hardware operation.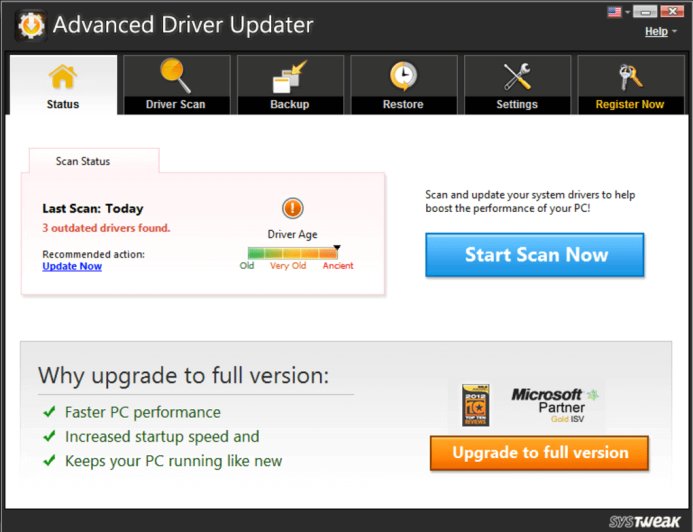 Advanced Driver Updater is an easy-to-use application that scans your computer's outdated drivers and keeps them updated for peak performance. Through Advanced Driver Updater, upgraded audio and graphics drivers maintain your computer's high-end music and video features at the optimum level.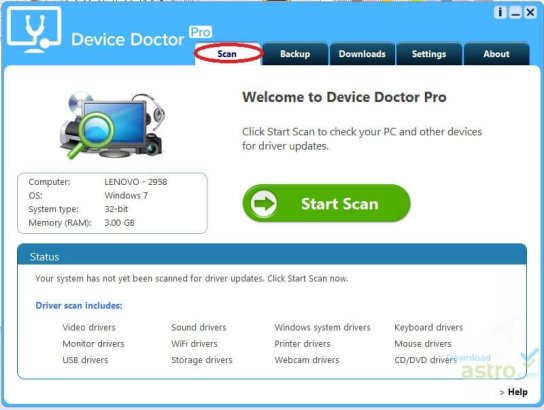 Device Doctor Pro is a free Windows program that scans your system hardware and checks if there are new driver updates. As an important feature, it locates all drivers for "unidentified devices" in the Windows Device Manager. Device Doctor Pro software can also be used offline: scanned results are saved and then can be downloaded for further use.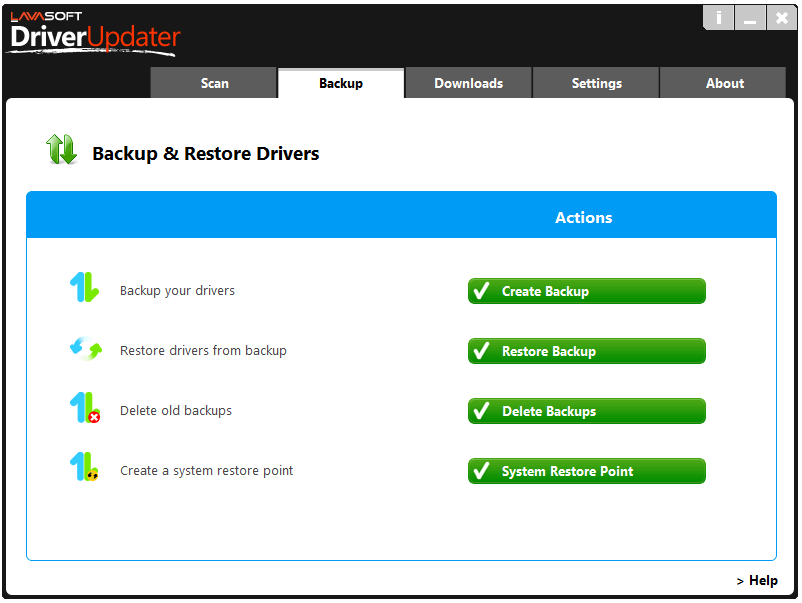 Lavasoft Driver Updater software enables you to enhance your system performance and stability by keeping your drivers updated. With Lavasoft Driver Updater, automatically find, update, and fix the drivers on your computer and turn it into a faster and more reliable system. Lavasoft Driver Updater also offers an unregistered version that detects outdated drivers without downloading and installing drivers.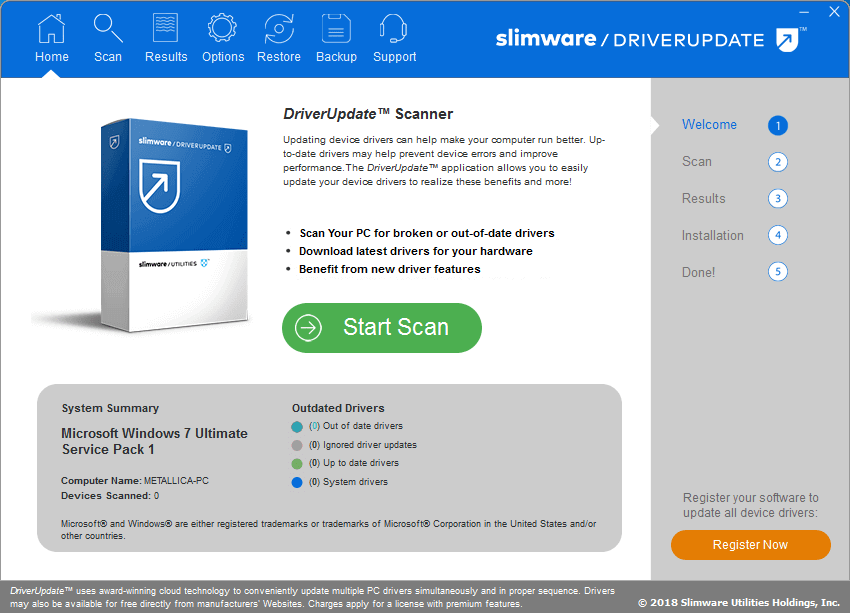 Slimware Driver Updater software optimizes your PC with a driver scan and makes your PC efficient. With regular checks, it identifies the necessary downloads to update your system while listing them for easy installation.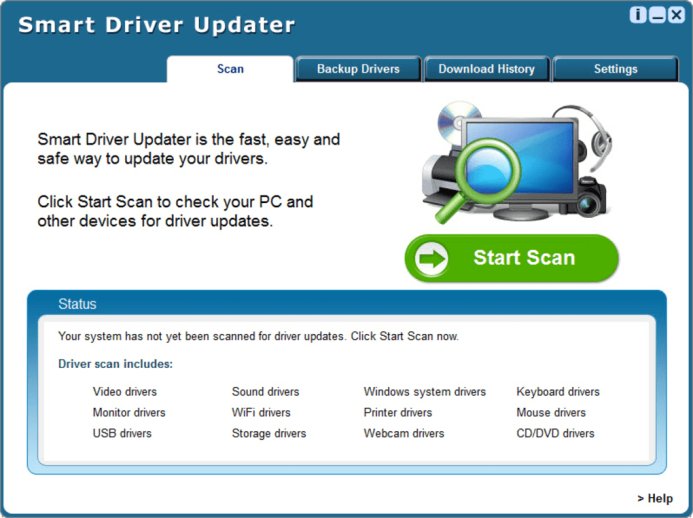 Suppose you're upgrading your operating system or require to reinstall Windows. In that case, Smart Driver Updater can back up all the drivers on your computer, compressing them to a zip file that is easy and fast to export and reinstall. Smart Driver Updater's backup and reinstall features can save you hours searching for and installing individual device drivers.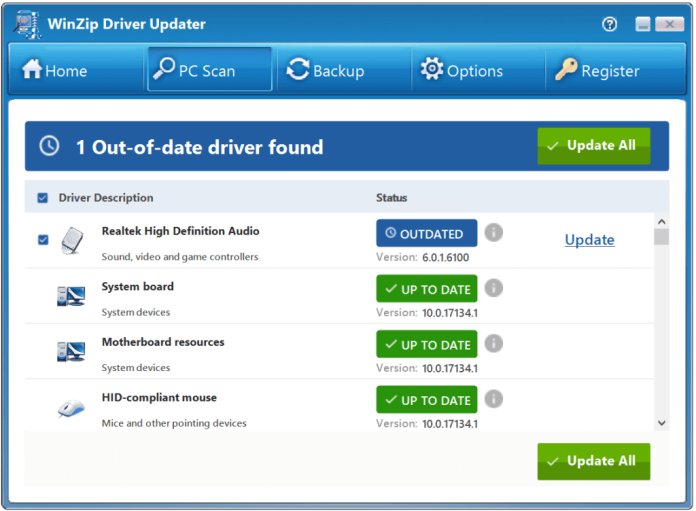 WinZip Driver Updater software will scan, identify, and recommend driver updates. It will accurately identify and consistently deliver only the correct drivers for your system. It can take hours to track down specific drivers for all the hardware connected to your system. But WinZip Driver Updater achieves this in minutes through a fast scan and driver update process. Regularly scheduled driver updates ensure your system receives the most up-to-date bug fixes and new features from the original manufacturer's driver updates.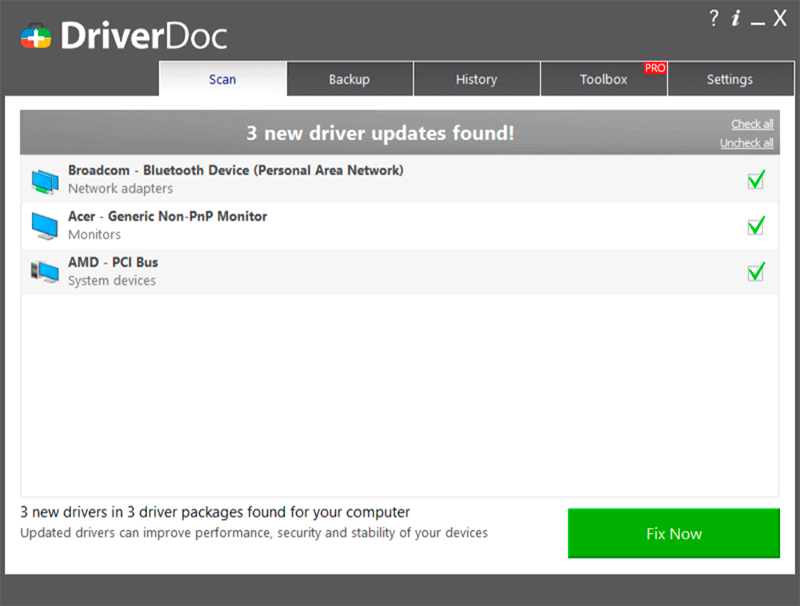 DriverDoc saves you time and prevents the frustration that comes with updating Microsoft drivers. DriverDoc is an application that checks the computer's installed drivers against a database of available drivers for many device hardware and software applications. DriverDoc software will automatically download from the manufacturer's website and install them if driver updates are available.
Types of Driver Updater
Sound Driver Updater: If your computer's sound suddenly stops working, you may require to update your sound card driver. Sound cards are created to process and distribute your computer's useful information to audio devices, such as headphones and speakers. Sound cards also require frequent updates to function correctly. A Sound Driver Updater ensures that your sound card drivers are up to date and keep functioning properly.
Network Adapter Updater: Network adapter is a card or built-in port on your system motherboard that allows you to join your computer to a network. The network adapter may require you to download and fix updated drivers for better and safer performance. You can install these drivers from the network adapter's manufacturer's website, depending on the driver's format. Even so, you may also use Driver Updater Software to ensure all of the drivers, including a Network Adapter Driver, are updated for optimum performance.
Video Card Updater: A video card is a PC component used to enhance the quality of images shown on display. It is a piece of hardware inside your system that processes photos, videos and the overall display. Gamers use video cards in place of integrated graphics due to their extra processing power and Video RAM. Some program relies heavily on the video card to function properly, such as high-resolution videos and high-end video games. Firmware updates resolve issues relating to the compatibility of the video card. However, it is always advised to use the right Driver Updater software for updated versions of the drivers installed.
Conclusion
In a world full of cybercriminals, keeping computer drivers updated is essential as it may reduce the chances of cyber-attacks. Keeping your drivers up to date boost your PC performance as well as taking advantage of new features. A computer full of outdated drivers makes the system slow, making it difficult to run the programs. Divers updater takes care of all the steps required to update your drivers and deliver the correct drivers for each device.