What is an Antivirus Software?
Antivirus software is an application created to block, detect, and remove software viruses and other malicious software like worms, trojans, adware, etc. An antivirus application scans files, directories, or the whole system/device for malicious programs or files. Any malicious code detected would be notified to the user, and when asked to clean, the antivirus would clean it. An antivirus keeps the system free of malware and prevents data theft and severe damage.
Antivirus software also prevents the system from slowing down due to malware infection. Antivirus software also provides regular automatic database updates to keep your virus definition up-to-date to protect from new infections. An antivirus software thus improves system performance on the whole.
Importance of an Antivirus Software
List of Antivirus Software
When you start looking for the best antivirus software, it is easy to get overwhelmed with the list of options available. Here is the handpicked list of antivirus software to choose as per your requirement: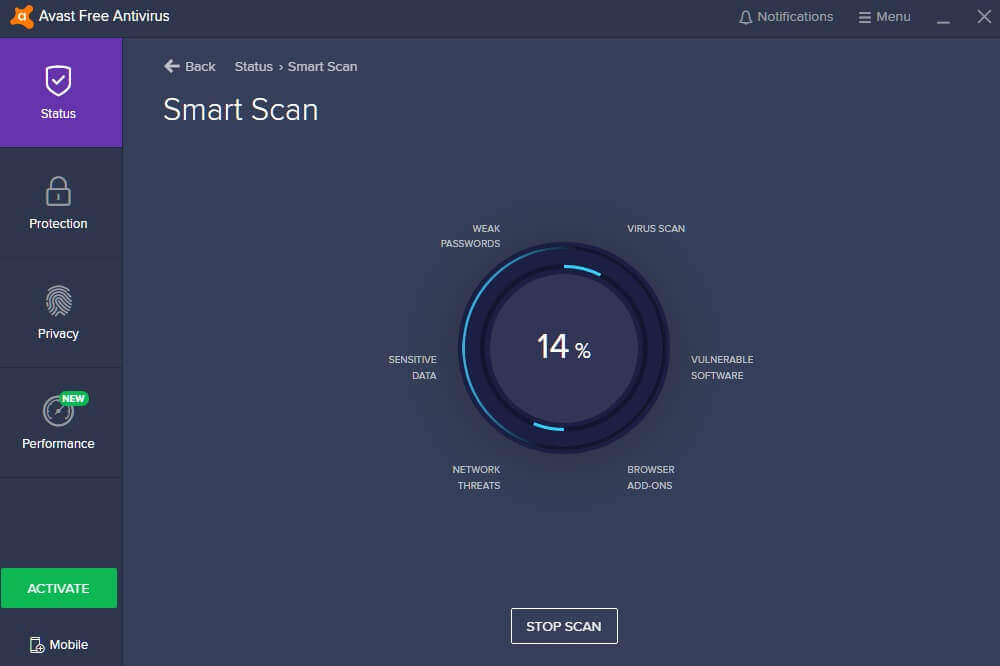 Avast antivirus provides 100% protection against zero-day threats. Avast develops and debug its cloud-based scanning system for unknown content, and it includes our intelligent antivirus features that detect viruses, malware, spyware, ransomware, and phishing. Avast Free Antivirus software also includes extra free features such as Software Updater, Ransomware Shield, and Passwords.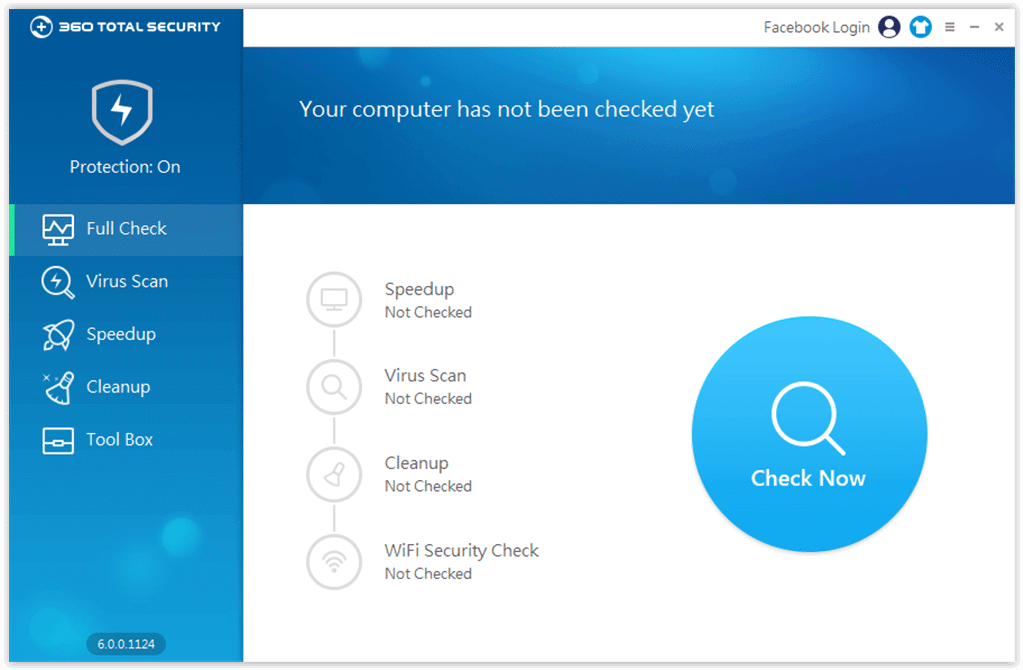 If you are running a program, you are not sure whether it contains malware or not. 360 Total Security is a program that keeps your computer optimized and protected. Provides tools to improve your computer's performance, help you free space, and protect your system. It uses its own 360 Cloud engine to implement the cloud protection component and QVM AI for proactive protection.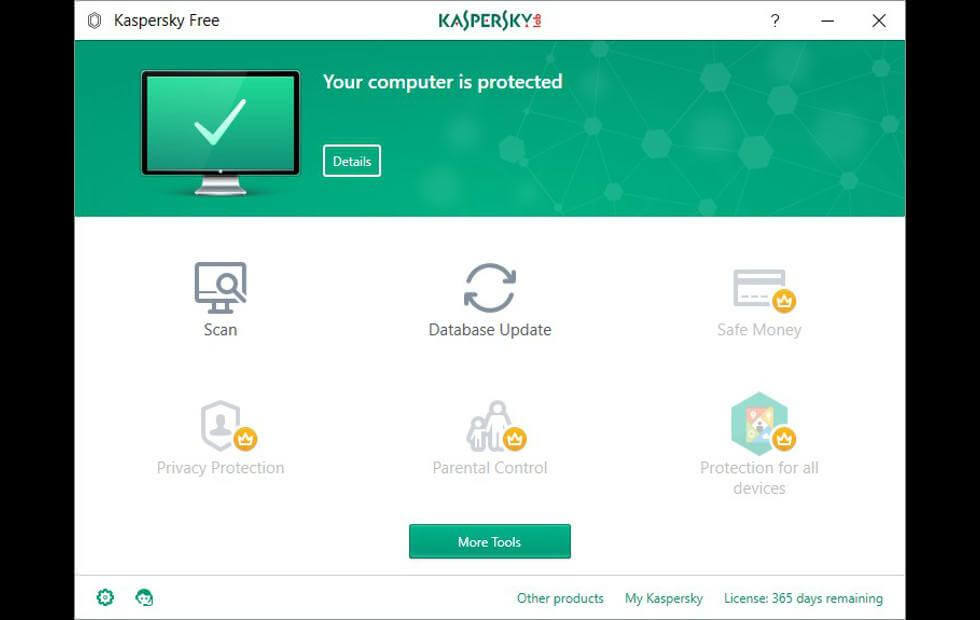 Kaspersky Antivirus provides essential PC protection that defends viruses, ransomware, phishing, spyware, dangerous websites, etc. Allows users to automatically scan their PC to find threats, including new drive-by crypto-mining infections that could seriously damage your PC's performance.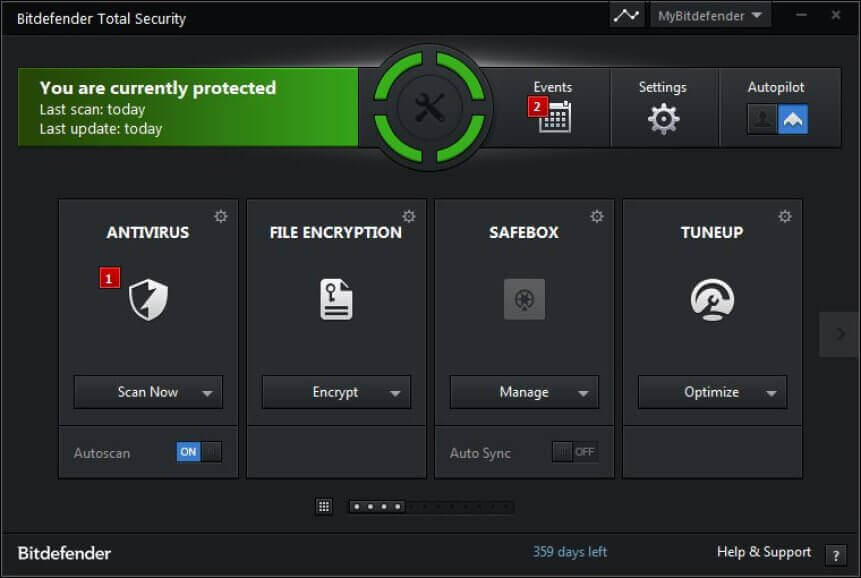 Bitdefender Total Security is an advanced antivirus and other anti-malware and anti-ransomware tool created by Bitdefender to cover your PC from all possible threats completely. Provides the best protection and lowest impact on performance without compromising speed. Bitdefender Total Security software also provides a secure VPN for complete online privacy.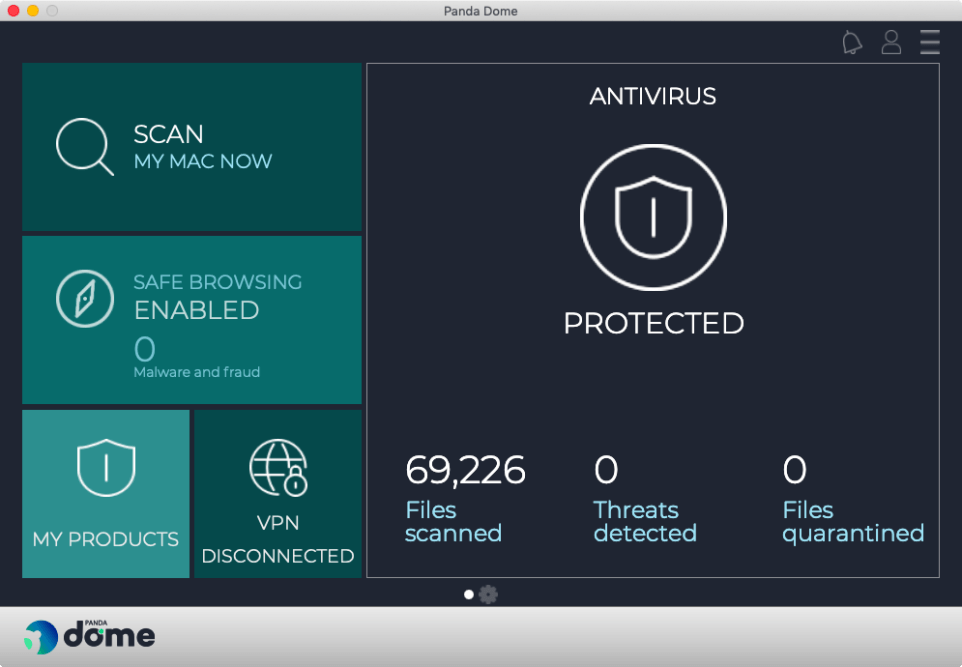 Panda Dome antivirus protects the user with the help of two essential functions. The first is the antivirus module, characterized by a malware detection system because of the combined cloud protection. The Second is a free firewall module, which allows you to isolate your PC inside the network entirely. An additional feature also enables you to check the Wi-Fi network's security and take measures to improve your safety.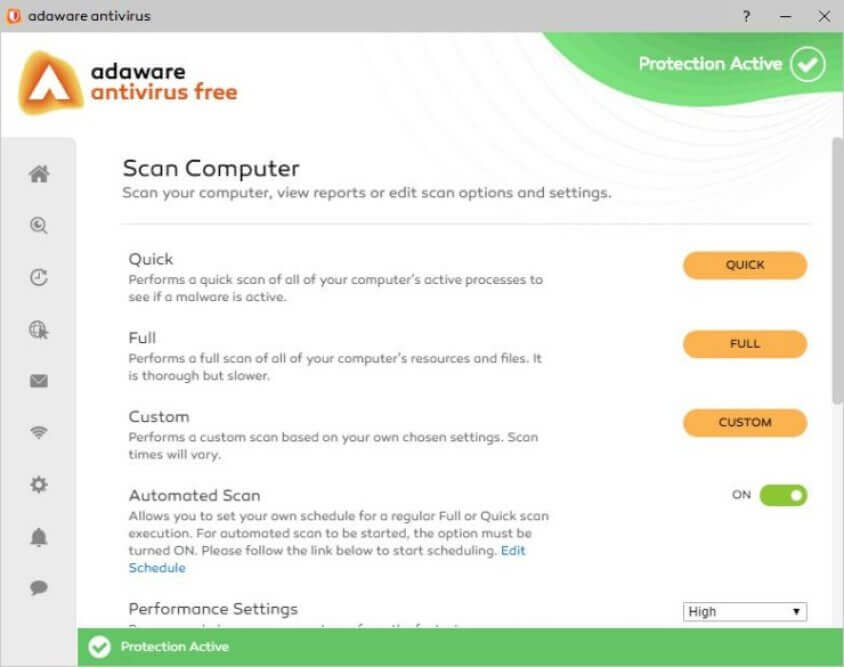 Adaware Antivirus Free essential function will help to withstand the common threats on PC with low infection risk. It is free and provides a decent level of security. The adaware antivirus software protects your system from online threats to focus on the things that matter to you, checking email, connecting with friends, and watching videos.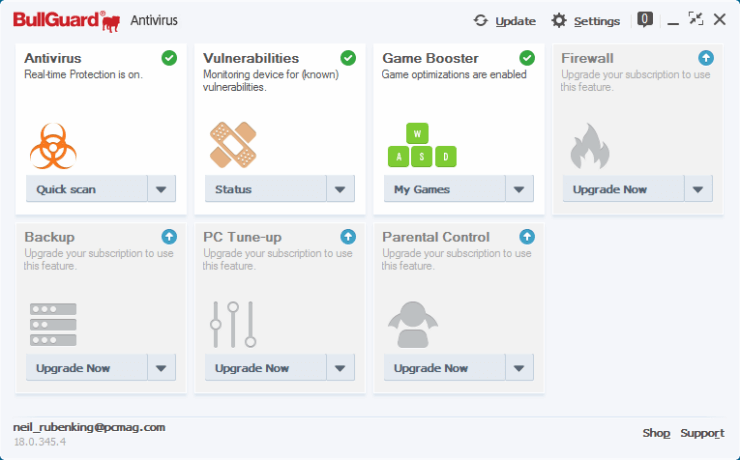 BullGuard Antivirus allows users can initiate a scan of their hard drives at any time using an easy and straightforward interface. There are several scan types: Quick scan, only the most important and often used areas will be scanned. Full scan – monitors everything but takes a lot of time and custom scan – Enables users to specify which files and folders should be monitored. If any files are contaminated or damaged by the virus, they will be placed into quarantine, where the virus cannot spread any further, so the user can decide what to do with these files.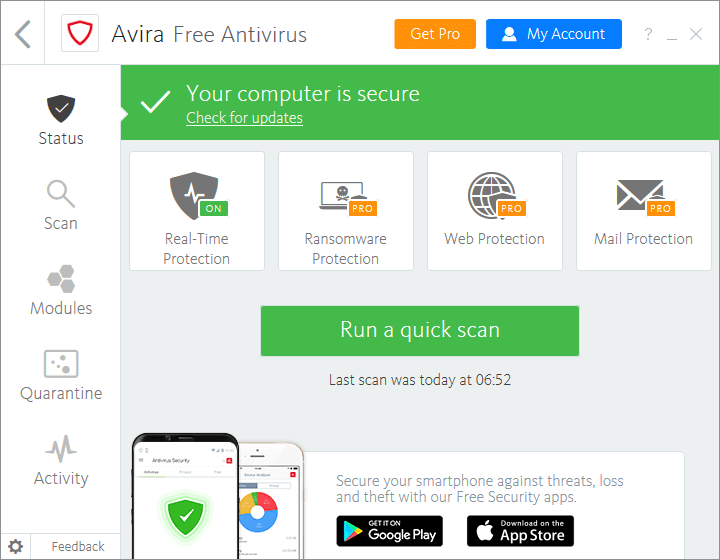 Avira Free Antivirus offers enhanced protection against file threats and necessary protection against Internet threats. The integration of extensions into the browser will help implement protective components to counteract the tracking of your actions on the Internet and prevent phishing attacks. Avira Free Antivirus software also secures your data and protects your home network.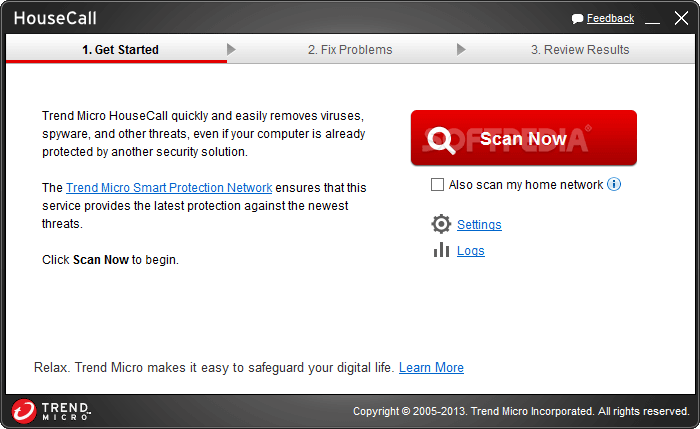 Trend Micro HouseCall is a free application to scan for viruses, worms, malware, rootkits, and spyware that can harm computers. A portable solution that does not require full installation, and users can scan their system by just launching an exe file. Trend Micro HouseCall runs on all Windows OS versions (XP, Vista, 7, 8, 8.1, 10), requires at least 256 Mb RAM and a 1024×768 pixels monitor.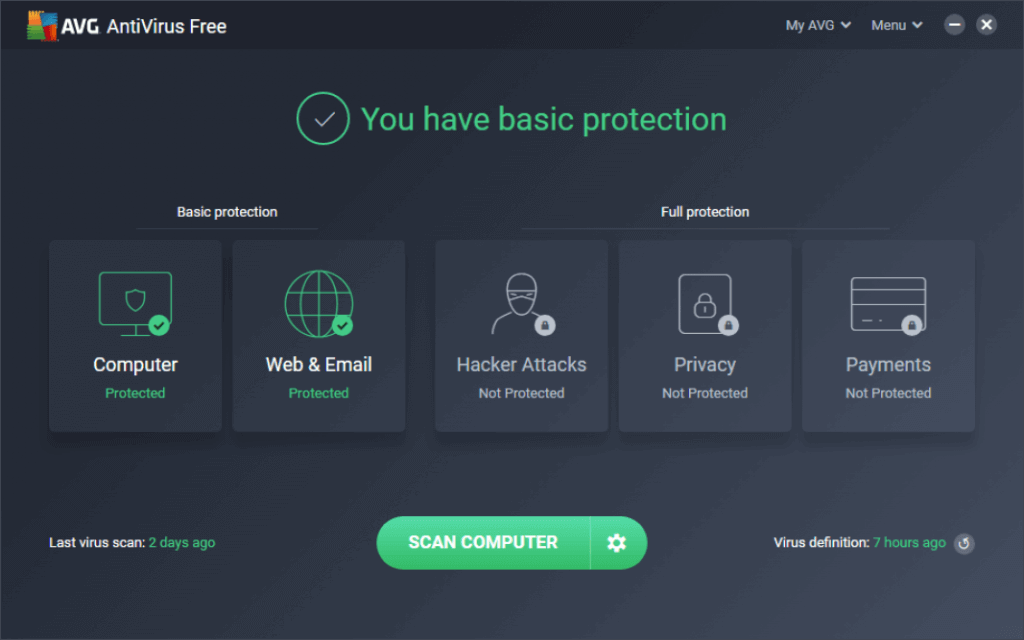 AVG Antivirus is a free application for PC and Mac users to protect users from several system threats. The antivirus program provides end-to-end protection against malware and computer viruses, making web navigation easy and worry-free. AVG Antivirus software allows users to use the AVG TuneUp utility on favorable terms (60 days – trial).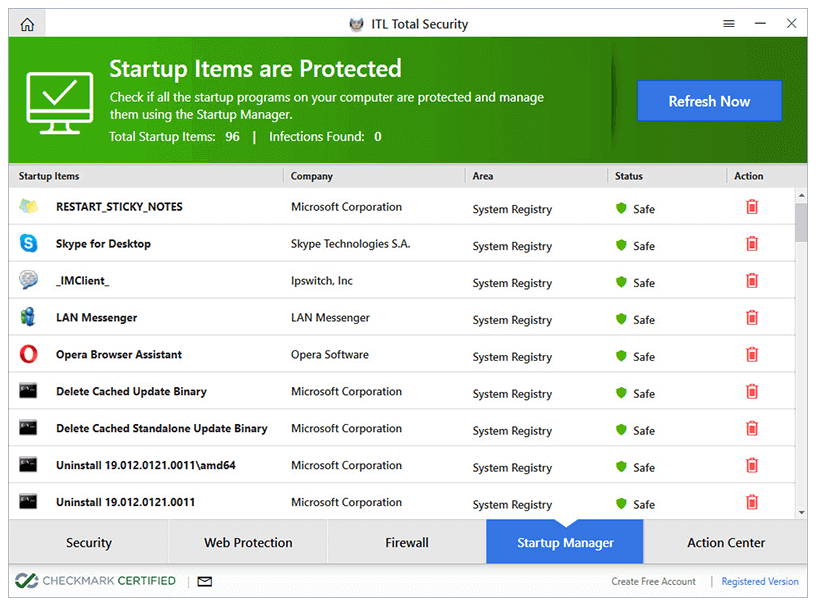 ITL Total Security scan your system using various scanning mechanisms (smart scan, deep scan, and custom scan) to identify infections and protect your system. Scan removable devices for comprehensive security. Ensure full protection against viruses or other malicious programs spreading via USB drives like pen drives and external hard disks. ITL Total Security software also allows you to browse safely on all major web browsers such as Google Chrome, Internet Explorer and Mozilla Firefox.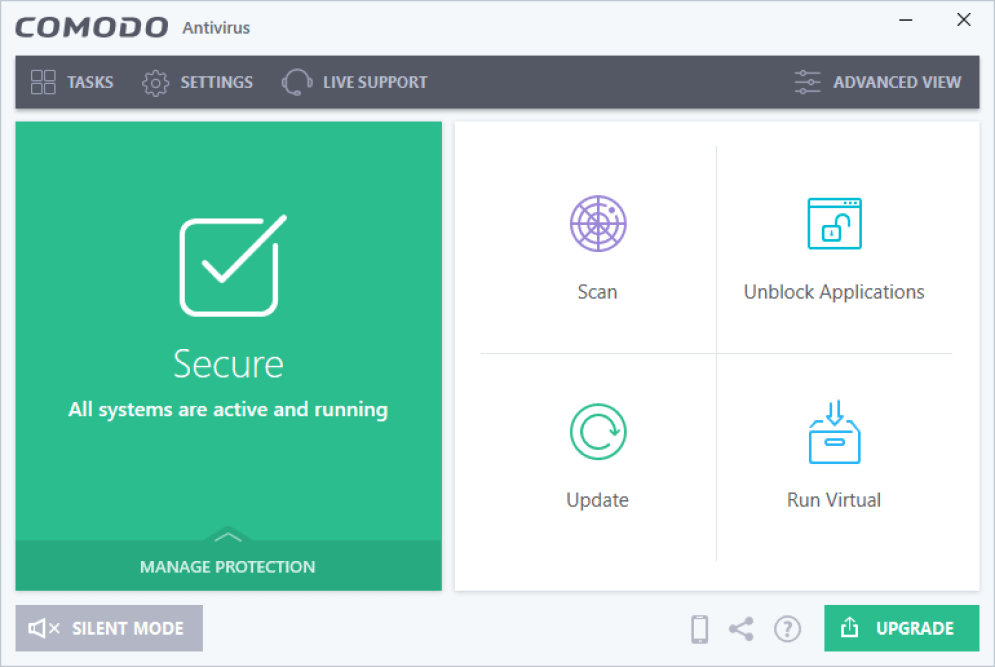 Comodo Antivirus protects against viruses; the Cloud component protects from unknown threats; malware and anti-spyware scanning – to fight the spyware. One of the essential functions of Comodo Antivirus is the integrated sandbox for suspicious programs. Enables users to detects viruses and other malicious items by pairing files against a database. When it finds such a threat, it offers the user a choice – clean (delete) it or quarantines it.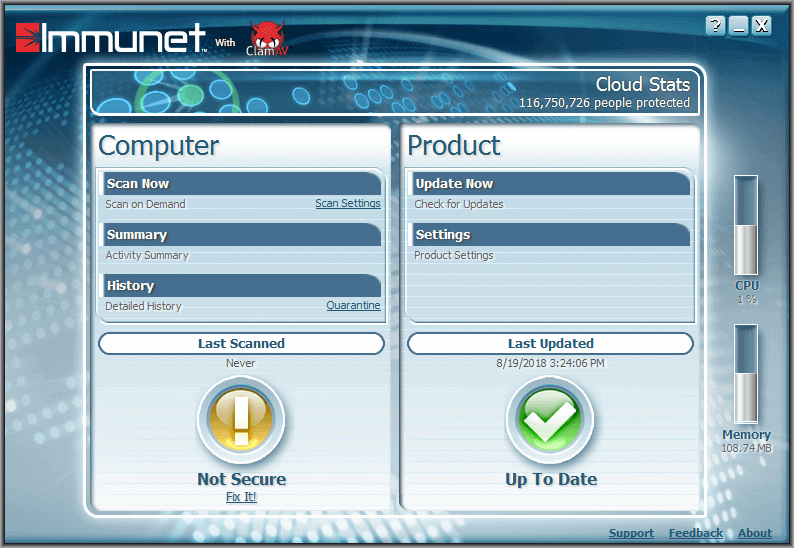 Immunet Antivirus provides a decent level of security and a suitable amount of features for free. The interface is simple, and the whole menu is divided into two functions, computer, and Product. In the computer tab, everything that involves scanning, quarantine, and history logs. In the product tab, users can find settings and updates. The scan menu of the Immunet Antivirus has two different parts custom and flash. In the custom scan, you can customize the areas you want to scan. The flash scan will scan the running processes and nothing more. Immunet Antivirus software automatically updates the antivirus and the virus database as the new version is out.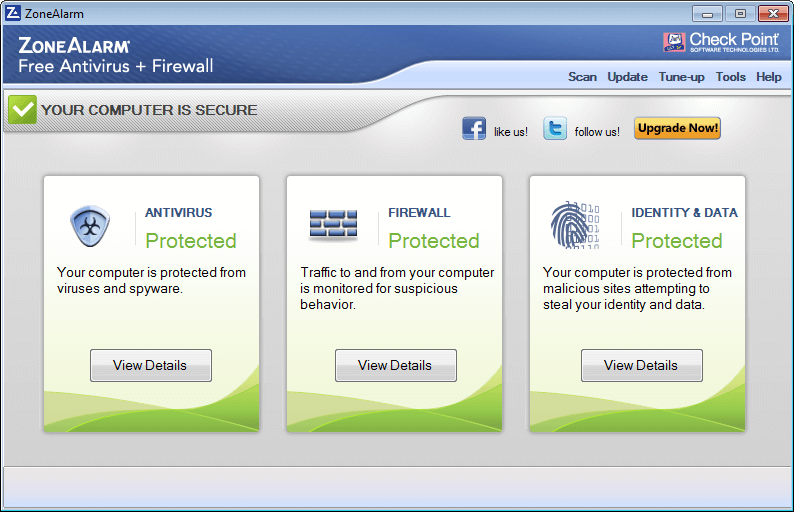 ZoneAlarm Free Antivirus detects modern viruses and malware while the active firewall protects the user's system from the network. Flexible firewall configuration allows you to configure mandatory access to the internet for each application or automate permissions. A unique component for user privacy real-time protection monitors your data and prevents unauthorized access to it.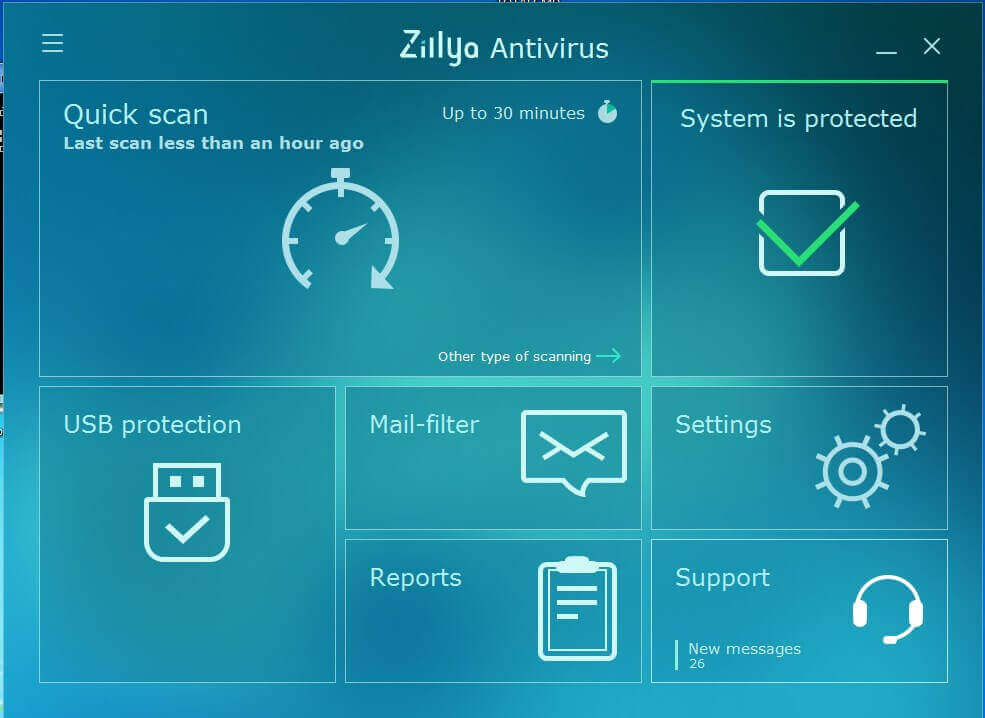 Zillya Antivirus interface is simple, intuitive, and good-looking, with four available languages and the trial period is only 15 days. Scanning is reasonably quick and has a few settings and predefined modes. There is a Quick and Full scan. The user can also start a custom scan, where he manually selects the locations that will be scanned. Real-time protection provides all the necessary settings. It will inform you about the detected and disabled threats and ask the user how to act with them. Users can set up default action for detected threats and choose between five options: ask, ignore, delete, move to quarantine, and cure. Additionally, users can see how many files are transferred to the quarantine; users can also view all possible contamination sources.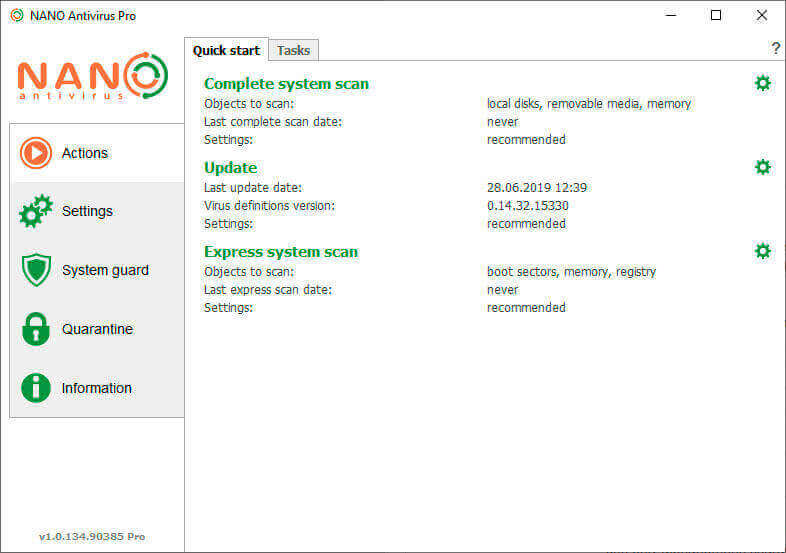 Nano Antivirus Pro's main features are console scanner, advanced user settings, advanced update options, and game mode. Protects the PC from viruses and other malicious software. The scan process is standard, providing several scanning methods, such as complete system scan, express system scan, removable media scan, and custom scan. Another essential module of the Nano Antivirus Pro is System Guard, and it consists of "WEB Guard," "File Guard," and "Event Log."
Types of Antivirus
Malware signature antivirus: Malware signature antivirus software detects malware signatures, which are digital fingerprints of malicious software. Antivirus protection can scan for specific malicious codes, identify particular viruses, and disable these programs. At the same time, malware signature antivirus also detecting and eradicating known viruses.
System monitoring antivirus: Protects and monitors computer systems and software for a suspect or atypical behavior. For instance, alerts are generated when a user connects to unfamiliar sites, attempts to access many files, or significantly increases data usage.
Machine learning antivirus: The machine learning antivirus software can limit programs or computers' activities if they look suspicious. More specifically, machine learning detection implements algorithms to facilitate malware detection that is broader in scope. This type of antivirus protection is beneficial because it works in tandem with other antivirus applications to provide multiple protection layers.
Conclusion
We need antivirus software because any computer that doesn't have an antivirus installed on it would get contaminated with many viruses within minutes of connecting it to the internet in today's world. Therefore, a system without an antivirus would also become infected by viruses coming in through devices connected to it or via spammy links sent across through emails or chats.